Description
What do Virtual and Augmented Realities imply?
What makes

those immersive technologies so popular today

?
How can

they impact our private and professional environments?
The 2017 Innovation Forum Lausanne (IFL) annual conference aims at inspiring the next generation of scientists-entrepreneurs with the latest advances in Virtual and Augmented Realities (VR/AR). In collaboration with the recently-born association Virtual Switzerland, our third annual conference will be held at Forum Rolex at EPFL, inviting our guests to explore the ways immersive technologies may shape our future. We will showcase how different fields of expertise and economic sectors may benefit from them thanks to captivating talks, a round table, and the possibility for the public to try out some developments in the exhibitors' space.
Picture courtesy of Artanim ©

Schedule
13:30 - 15:00
VR/AR demos and exhibitions open to the public
15:00 - 16:30
Talks from invited speakers
Beatrice Volpe, President at IFL
"Kicking off the Annual Conference"
Dr. Caecilia Charbonnier, Christoffer Lund and Laetitia Bochud, Virtual Switzerland
"Introducing the

Virtual Environments Interaction and Simulation Network

"
Dr. Yacine Benmansour, R&D Proejct Coordinator at HEPIA
"VR for Collaboration in Construction"
Dr. Mark Melnykowycz, Artist Engineer idezo
"

Design of VR Experiences

"
Prof. Marianne Schmid Mast, UNIL/HEC
"

Immersive Virtual Reality for the Study and Training of Interpersonal Behavior

"
Presentation of the IMAGINE IF! deep tech accelerator
16:25 - 17:25
Light networking apéro & Demos
17:25 - 18:15
Talks from invited speakers
Dr. Stephan Emmerth, Business Development at BaseLaunch
"How BaseLaunch and its Partners Support Early(iest) Stage Halthcare Companies"
Phil Norris, Strategic Project Manager at Virtamed
"VR Simulation in Surgical Training"
Mikhail Chatillon, Technical Evangelist at Microsoft Switzerland
"Microsoft Holographic Computing"
Tobias Fueter, Director and Co-owner at Stories
"VR Movies"
18.15 - 18:55
Round Table: "The Future of VR/AR Technologies"
18:55 - 19:00
Closing Remarks by Beatrice Volpe and Caterina Bigoni

About the event organizers
This event is the result of a fruitful collaboration between Innovation Forum Lausanne and the CTI-supported National Thematic Network Virtual Switzerland.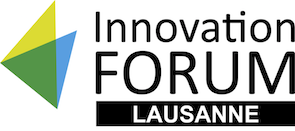 About our co-organisers:
VIRTUAL SWITZERLAND, the National Thematic Network (NTN) active in Virtual Environments Interaction and Simulation, motivates new start-ups, SMEs, and thriving companies to push ahead with innovative projects. This Association encourages the Swiss economy to embrace progress by promoting R&D, dialogue and knowledge exchange between academic and industrial players.

For more information on this event click here.
Download the official app of the conference :
Click here to add application on your smartphone and here to add the plan.
Use to code innovationforum17 to activate the conference app!
Thanks to our event partner planify.io


Download the official Press Release of the conference :
In English or in French.
Thanks to our official media partner Cabinet Privé de Conseils (CPC).