ANDERSON ADVENTURE BOOK LAUNCH BY LIVERPOOL'S YOUNGEST BESTSELLING AUTHOR OF 3 BOOKS WITH THE LORD MAYOR OF LIVERPOOL, CLLR. ANNA ROTHERY
About this Event
The intriguing and inspiring Anderson Adventure, written by one of UK's youngest bestselling authors of three books from Liverpool, Latoya Likambi, will be officially launched on Saturday 24th October 2020 by The Lord Mayor of Liverpool, Cllr Anna Rothery.
Following the huge success of her second book, Kasey's Diary, Latoya now takes us on a remarkable and exciting journey in this series of Kasey's Diary - Anderson Adventure!
"I would love to see many more children from around the world become published authors and positive role models to their peers... And knowing that I inspire other children by writing, drives me to publish more books." Latoya Likambi
Latoya is taking another step during Black History Month to reach out, impact, and inspire other gifted children like her globally; to maximise their greatest gifts, strengths and full potential.
The event will take place virtually via Zoom and Live on Facebook ( @ Likambi Global Publishing Page) and will feature The Lord Mayor Of Liverpool, Councillor Anna Rothery and other high profile leaders from Liverpool and beyond in celebration our Nation's young talents and Black History Month 2020. It will also be broadcast on all our social media platforms.
During the event, Latoya will share her inspiring journey and also launch her new project that will give many young people the opportunity to publish with her.
You can get your special autographed copy from the young and inspirng author at a discounted launch price of £8.99 + Postage, using this link: www.likambiglobalpublishing.com/gallery
You can also get the book from Amazon using the link below:
https://www.amazon.co.uk/Anderson-Adventure.../dp/1913266990
ABOUT LATOYA LIKAMBI:
Latoya Likambi is Liverpool's youngest best-selling author, an entrepreneur, and a positive role model for children globally. She is a highly confident, eloquent, and inspiring young speaker and influencer, with a passion to inspire young people to unleash their creative genius and fulfill their maximum potential, while staying authentic and true to themselves.
She wrote her first book at the tender age of 7 - which was published when she turned 10 and published her second book at age 12. This is her 3rd book and the second in her famous bestseller series, KASEY'S DIARY! One of her many passions includes fine art and design, which she meticulously reveals once again by illustrating the cover design and all of the images in this book!
She has featured on diverse national and international Radio and TV stations, and has been a guest speaker in various schools, community groups, business events/ conferences, and in The House of Commons.
She is the founder of Teyes Eye Skincare & Cosmetics and co-founder/ mentor at Likambi Global Publishing.
Latoya is highly inspired by her mum, Dr. Sylvia Forchap-Likambi, Jacqueline Wilson, and Rachel Renee Russell; and hopes to write a series of books that will be available to read in schools across the country and abroad.
You can find out more about her work and her books at Likambi Global Publishing.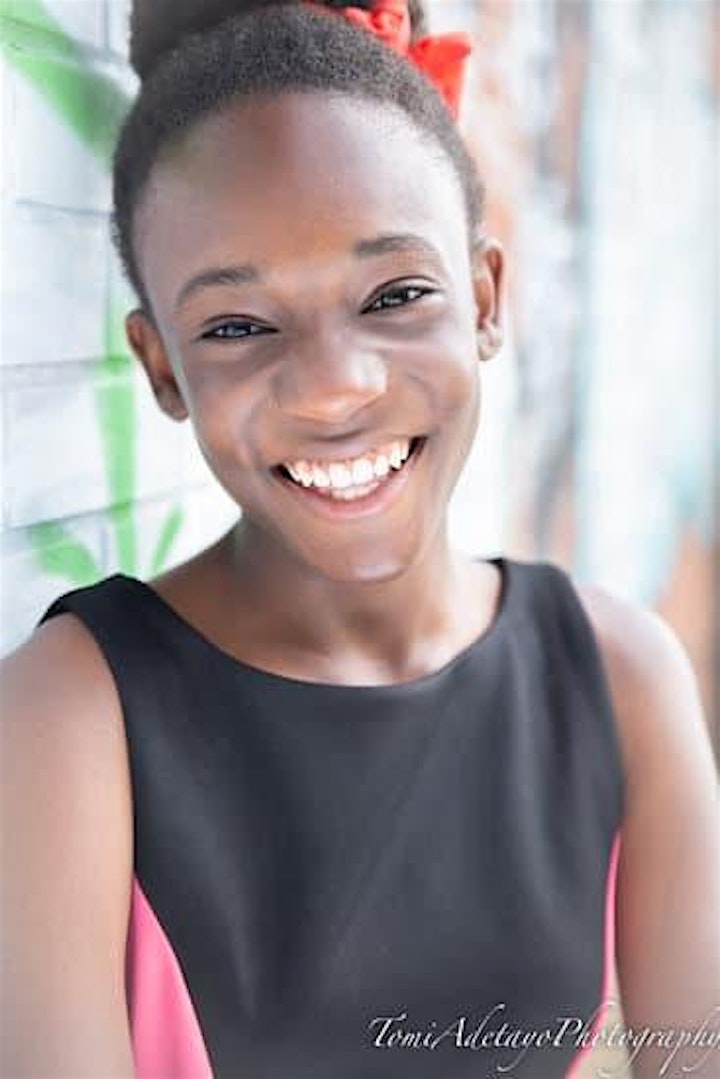 LORD MAYOR COUNCILLOR ANNA ROTHERY
Councillor Anna Rothery is a British politician. In September 2019 she became the first black Lord Mayor of Liverpool.
Councillor Anna Rothery was raised in Belvedere Road, Toxteth, Liverpool 8 and is one of four children to Bernadette and Hubert George Rothery. Sadly Anna's mother was widowed at a very young age when her father died in a road traffic accident.
Anna's mother was left to raise four children on her own, she became a taxi operator to support her growing family and was quickly promoted to a taxi driver in 1972. She remained a taxi driver until her retirement in 2010.
Anna was educated at Granby Street Primary School, St Silas Junior School and Paddington Comprehensive School. She went on to study Sociology, Psychology and Law and undertook her MA in Business and Regeneration in 2007 at Liverpool University.
Anna was elected to represent Princes Park Ward in 2006 and went on to become Chair of Culture Tourism and Sport in 2010 – 2013. Anna made political history in 2012 as the first elected member to speak at the United Nations in Genève on Religious, Linguistic and Cultural difference.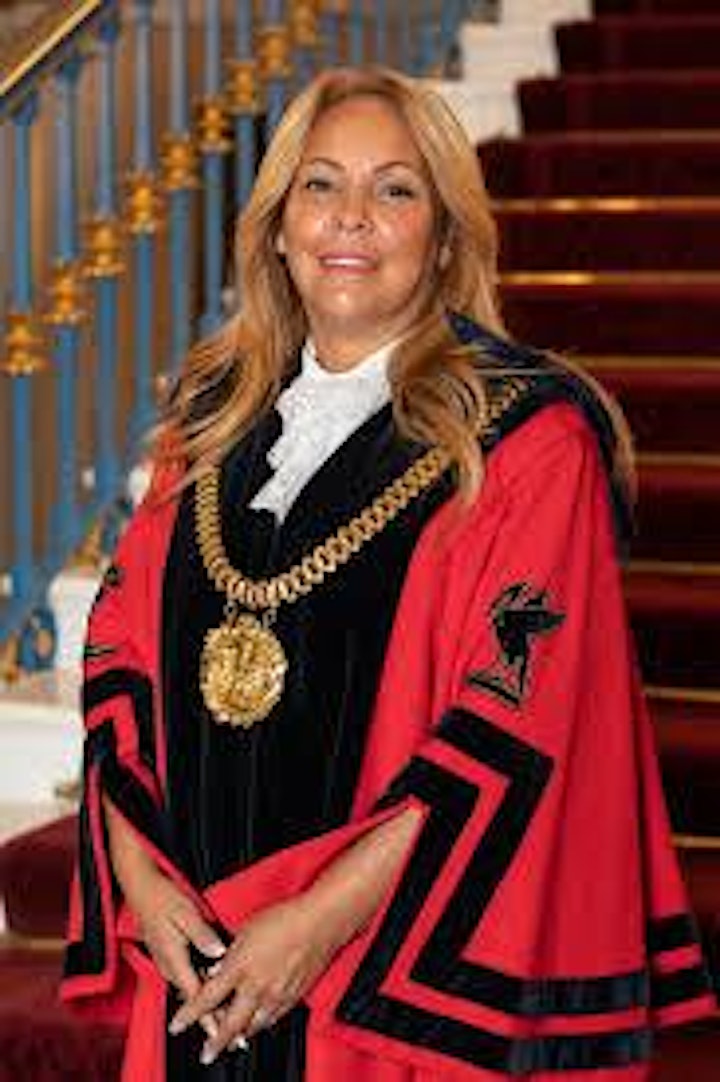 TONY TOKUNBO FERNANDEZ
(Writer, Public Speaker and Radio Presenter)
Tony Tokunbo Eteka Fernandez is an International Award Winner, Published Author & Poet, Digital Marketing Specialist and International Community Blogger . He is also The CEO of AFRICA4U ASSOCIATION
On Saturday the 20th of May 2017, Tony was named "An Ambassador for Peace" for The Universal Peace Federation and An Ambassador for Peace Award was presented to him at The Universal Peace Federation Headquarters in London. He has won over 20 Awards
On Saturday the 28th of July 2018, Tony was inducted into The Nigerian Diaspora Global Hall of Fame as one of the most productive Nigerians in the Diaspora
Tony has also organised The Black History Month Celebrations at The UK House of Parliament for Seven years in a row (2013,2014 ,2015, 2016, 2017,2018 and 2019 ).
The annual events he has organised at the UK House of Parliament over the last several years have attracted the attendance and the admiration from Members of Parliament of Labour, Conservative and Scotish National party, as well as Councillors, Community leaders and Role models from at least 21 Countries. Tony has a flair for bringing people together from different cultural backgrounds to celebrate their stories and connect collectively
People also see him as a Cultural and Social entrepreneur, which means he is skilled in working with many different communities, bringing people together in successful focused events. Tony has organised many cultural events …involving both BME and mainstream communities. He is skilled in hosting events that reinforce community cohesion and bringing different kinds of people together. He has organised events in The UK, The U.S.A, Holland, Germany, Romania , Switzerland, Nigeria and Malta. Tony has visited over 23 European Countries.
In February 2017, Tony made history , by organizing The first ever awards for African Migrants in The History of Malta in conjunction with The African Media Association, Malta.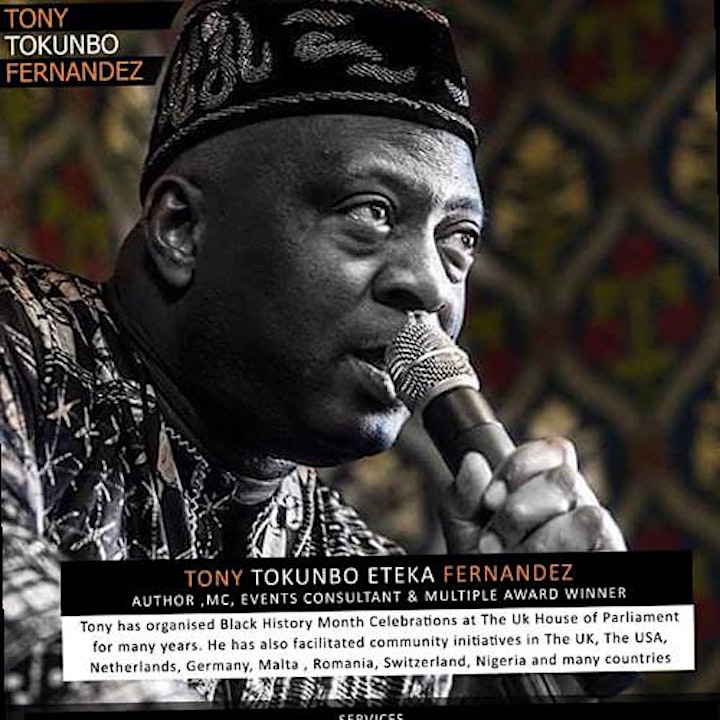 ABOUT ANDERSON ADVENTURE:
After a smooth new year at school and no drama, it's Lilly's birthday vacation and the Anderson family flies over to Spain for a drama-free break and some peace and quiet. However, peaceful and quiet are not the words that come into mind when it comes to describing the Andersons!
As soon as they set foot in 'paradise', trouble awaits them. From stuffing chocolate cake down their throats to drowning and passing out, the challenges that await Kasey and her family are on another level!
Will the Andersons make it or break it?
LET'S FIND OUT NOW!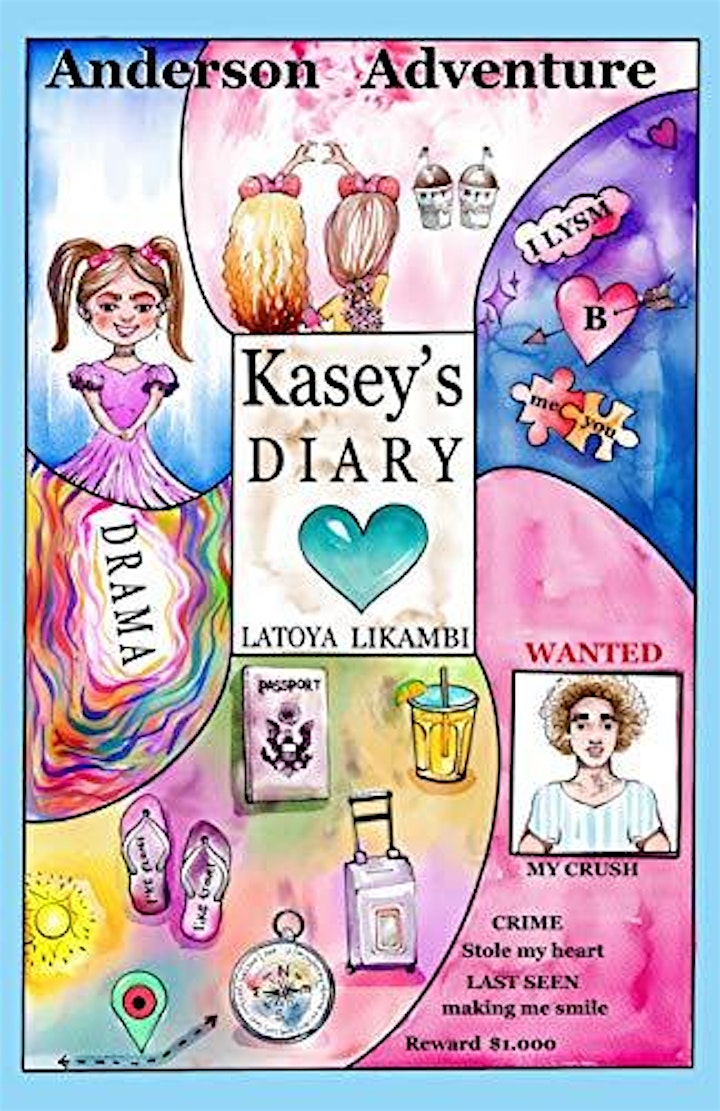 Latoya Speaks Passionately in This Live Broadcast About The Anderson Adventure's Release & Engages with Her Audience.
Latoya talks about her new book and shares powerful success and confidence tips
UNLEASH YOUR CREATIVE GENIUS CONTEST - PUBLISH WITH LATOYA LIKAMBI
"Everyone is born a genius, but the process of living de-geniuses them." BUCKMINSTER FULLER
We are very pleased to launch our first ever writing contest that will give young people between 9 – 16 years the unique opportunity to publish a short story with the inspiring and young bestselling author of three books from Liverpool, Latoya Likambi!
This is a great opportunity to take those first steps towards becoming a published author and share your unique story and creativity with the world! We are creating a platform for you to share your work and gain the confidence needed to step out and inspire other young children to do the same. If this is you or your child, then we want to hear from you! We invite you to register your child/ children for the contest using the link on our website or on Eventbrite.
Registration is now open and closes at midnight on the 31st of October 2020.
ENTRY REQUIREMENTS:
You must be between 9 – 16 years old
You must register and submit your story by 31st of October 2020
Your Story MUST be on family, you can register for other categories from mid-October!
Your story must be between 150 – 200 words long
You must pay the registration and admin fee of £15 to participate
We encourage you to add an illustration/ image to bring your story alive
All stories must be submitted via email by midnight on the 31st of October 2020 to contest@likambiglobalpublishing.com
Register today for your chance to be amongst the 50 young people whose stories will be selected and included in a collection of Short Stories Book on Family for publication in December 2020. The book will be distributed globally and a copy will be deposited at The British National Library.
HERE LINK TO REGISTER:
https://www.eventbrite.co.uk/e/unleash-your-creative-genius-contest-publish-with-latoya-likambi-tickets-123459658161?aff=esfb&utm-campaign=social&utm-content=attendeeshare&utm-medium=discovery&utm-source=fb&utm-term=checkoutwidget&fbclid=IwAR1xHzFLd6f3VzxF2lKtiJ7ujfLBB4-p_-NVdZDCUjN_wYB4lZh3ZcpvanU