Virtual Café Sci | The Evolution of Sailing Dinghies | Reuben Thompson
Reuben Thompson will be talking to us about how sailing dinghies have changed and evolved over the past few decades.
About this Event
About the talk
What is a King George Jubilee Truss, and why was it banned for 15 years? How did a WW2 Bomber open sailing up to the masses? These are just part of the journey over the last 100 years as the sport of dinghy sailing has gone from a sedate pastime for wealthy gentlemen, to an exciting and accessible sport. How did we get here and where are we going next?
Whether you have a prior interest in sailing or not this talk aims to give an overview of the technological, material, and social developments that have influenced the evolution of sailing dinghies.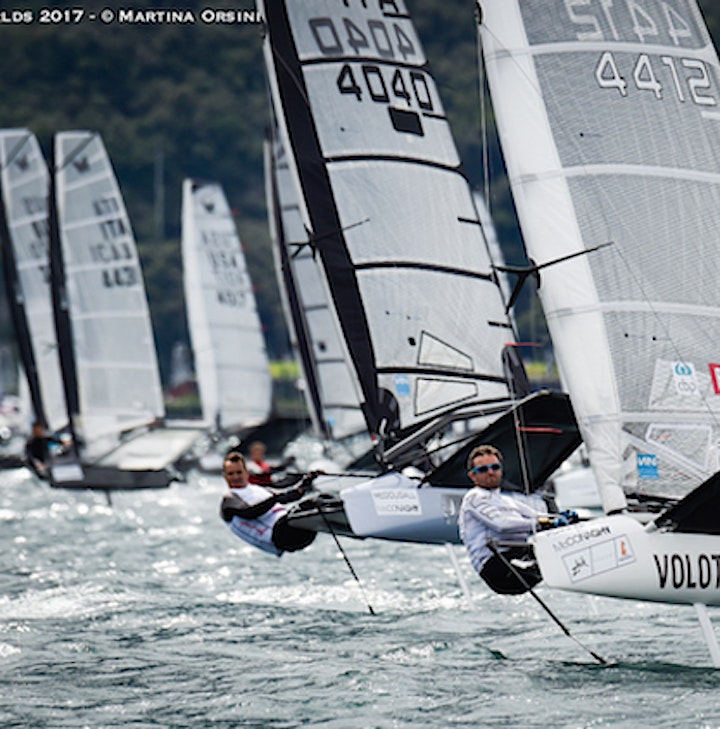 About our speaker: Reuben Thompson
I have had a lifelong interest in sailing and can usually be found somewhere near the water. After training at the Lyme Regis Boatbuilding Academy I worked for a number of years at Cockwells boatyard in Mylor, before completing an advanced apprenticeship in historic vessel restoration at the National Maritime Cornwall where I continue to work as their in house boatbuilder. In this capacity I care for the collection, keep the floating exhibits on the water and carry out restorations in the museums workshop gallery. Meanwhile I am studying towards a degree in naval architecture through Plymouth University.
What is Café Sci?
A Café Sci typically consists of a short talk (around 20 minutes), followed by a Q&A /discussion which can last up to an hour. You are not obliged to stay for the full duration so if you're pushed for time or just want to see the talk do please come along for the first half hour.
Using Zoom
This event will be hosted through Zoom, if you are unfamiliar with the platform please take a look at this guide we have put together - Virtual Cafe Sci, using Zoom - a beginners' guide.
---
If you sign up to our mailing list we will email you the Zoom link for each Virtual Café Sci and save you having to register each time. You can sign up to the mailing list here: https://cornwallsciencecommunity.org/contact/
Donations
Our Virtual Café Sci talks are entirely free to attend. Should you wish to donate any amount, the proceeds will be split by 25% to Cornwall Science Community towards the running of these and similar events, and 75% to a designated charity.
---
Keep an eye out for more events on our website: www.cornwallsciencecommunity.org
If you have any questions please contact us at: info@cornwallsciencecommunity.org