About this Event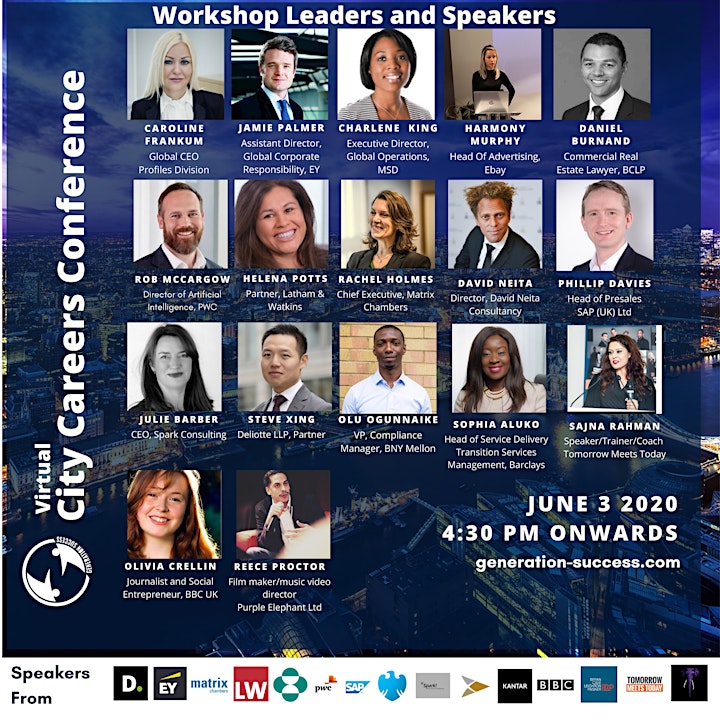 We've gathered mentors and senior leaders from top companies with one goal:
Empowering students, graduates and career changers during uncertain times.
The #CityCareer event includes:
Talks and keynotes from industry professionals
'Making It Happen' Masterclasses : Pick from Banking & Finance | STEM | Law | Consulting | Creatives | Entrepreneurship
Application zone where you will be able to learn from HR professionals and recruitment leads
Employer & Volunteer zone where you will be able to engage with volunteering opportunities and employers looking to connect with talent.
Apply to attend or purchase your ticket today - Make meaningful career progress.
Taking place virtually on Wednesday 3rd June from 4:30 pm. Register for Free!
Confirmed speakers include:
Key Notes:
Caroline Frankum - Global CEO Profiles Division at Kantar
Phillip Davies - Head of Presales at SAP
Confirmed speakers in the Making it Happen MasterClasses
Creative Industries (Marketing, Film, Journalism and News)
Harmony Murphy - Head Of Advertising at eBay
Reece Proctor - Mobo award-winning filmmaker/music video director
Warren Nettleford - Right Films(Presenter / Reporter ITN )
Olivia Crellin - Journalist @BBCWorld, Social entrepreneur: Founder @PressPadUK & @UNLEASHlab, Global Talent | Filmmaker http://sununufilm.com | #Equality
Technology / STEM
Rob McCargow - Director of Artificial Intelligence at PWC
Charlene King - Executive Director - Executive Director, Global Operations at MSD
Caroline Frankum - Global CEO Profiles Division at Kantar
Law
Helena Potts - Partner at Latham & Watkins
Rachel Holmes - Chief Executive at Matrix Chambers
David Neita - Director at David Neita Consultancy
Daniel Burnand - Associate at Bryan Cave Leighton Paisner LLP
Entrepreneurship and responsible business
Jamie Palmer - Assistant Director - Global Corporate Responsibility at EY
Julie Barber - CEO at Spark Consulting
Consulting
Steve Xing - Partner at Deloitte LLP
Phillip Davies - Head of Presales at SAP
Banking and Finance
Sophia Aluko - Head of Service Delivery, Transition Services Management at Barclays
Olu Ogunnaike - VP, Compliance Manager at BNY Mellon
More speakers to be announced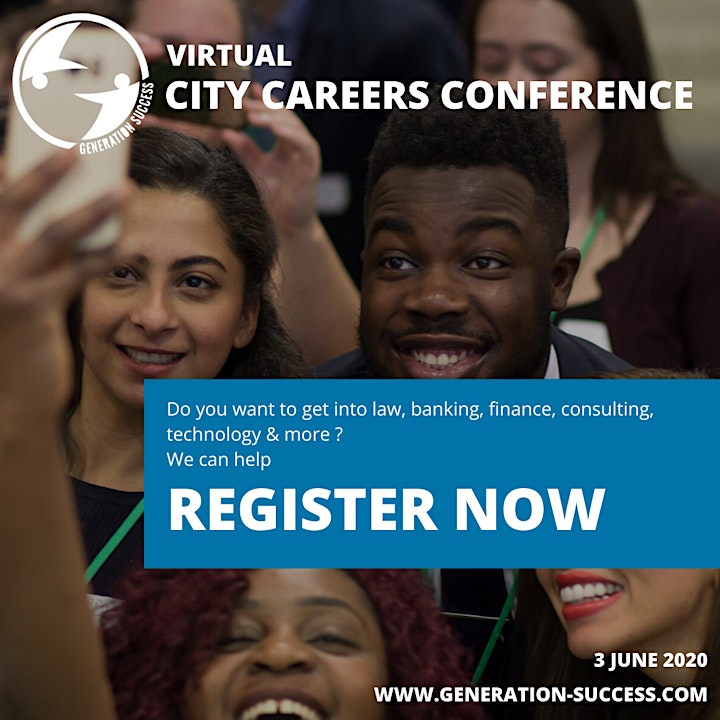 You deserve a mentoring experience that connects you to the world of today:
Learn from senior leaders as to how they made it in their professions.
Benefit from attending small masterclasses where you can engage, learn and discuss how to break into the industry with leading professionals.
Learn from HR and recruitment leads the secrets to making a great application, standing out in an interview - to secure that coveted role.
Build a professional network and meet people in industry via automated one to one speed mentoring sessions.
Feel inspired with new work and volunteering opportunities currently available.
The Virtual City Careers Conference 2020 is for you.
An hour of some of our speakers time is the same value as a bar of gold. It's an evening not to be missed.
Event Agenda
4.30 pm Welcome, Opening Remarks and Keynotes (In main room)
5.15 pm 'Making It Happen' masterclasses:
Select your industry-focused sessions
6pm - 7.45pm Free time:
Here you can move around the platform and decide to do any of the following things:
Speed Mentoring
Application Zone
Employer and Volunteer Zone
Feel free to stay for the entire period or leave at any point during the programme
7.45pm: Closing remarks
8pm: Event closes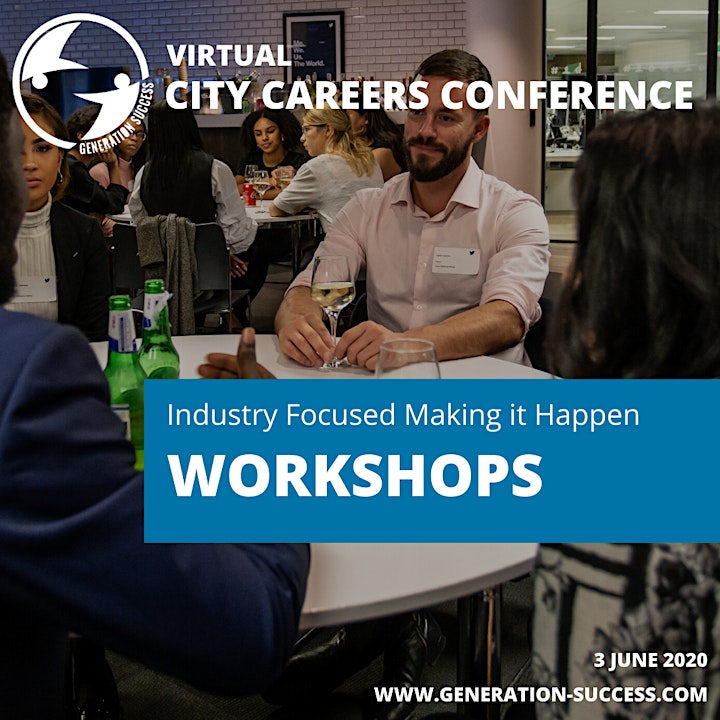 Session 1 - Making it happen in the following industries:
Making it in Banking & Finance
Making it in STEM/ Technology
Making it in Creative Industries
Making it in Entrepreneurship / Responsible Business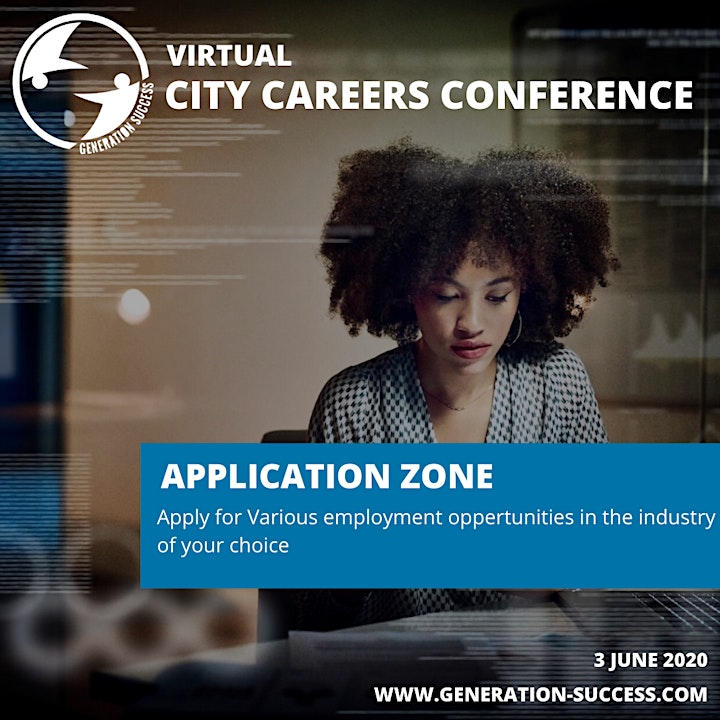 Application Zone:
How to Take Control of Your Career in Times of Uncertainty with Sajna Rahman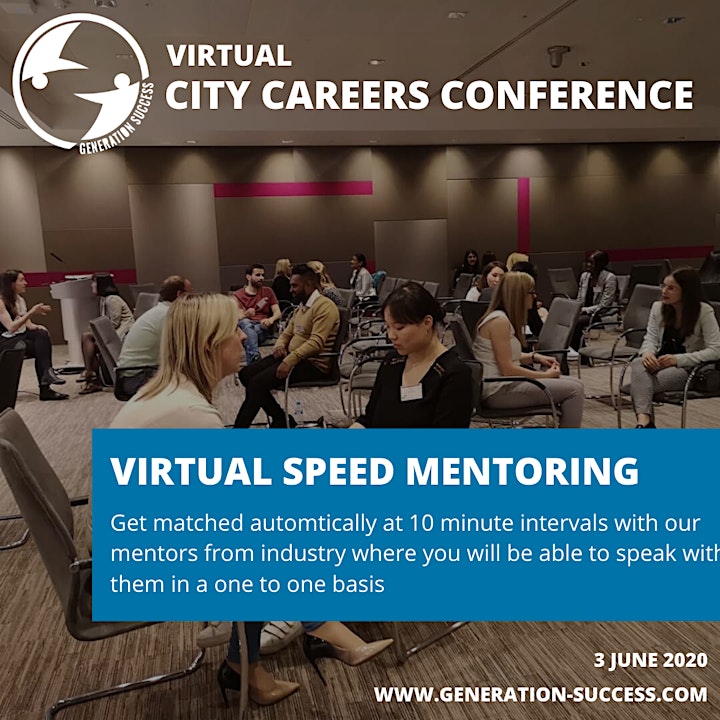 Free Time - Virtual Speed Mentoring - One to One with industry
In the speed mentoring zone you will be matched automatically at 10 minute intervals with our industry mentors. You will be able to speak to them via webcam on a one to one basis.
The processes is automated and is designed to enable you to connect and learn from as many industry leaders as possible.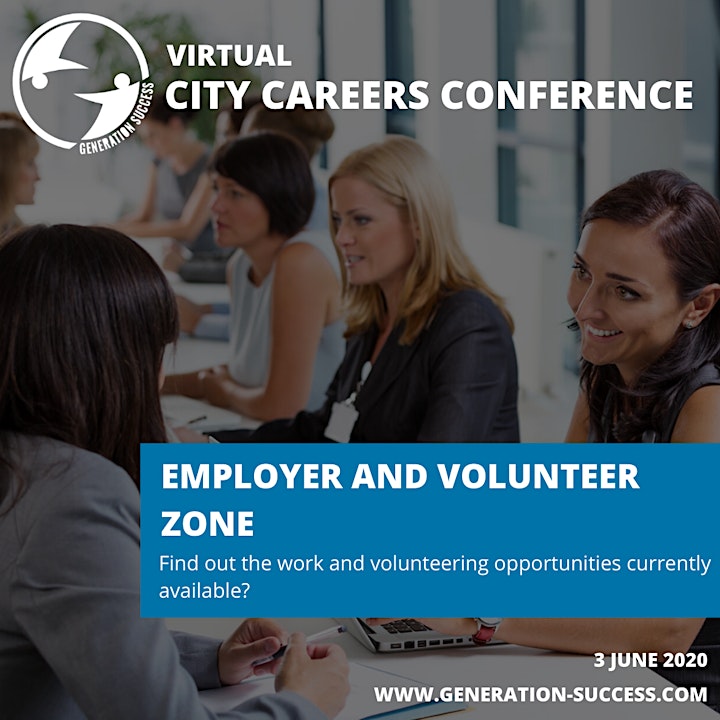 Free Time Employer and Volunteer Zone
Join sessions with employers, and learn more about their application process. Ask questions and make your next move.
Our Mission
We hope to benefit as many attendees with ongoing support after the event. Support includes mentoring and career days delivered in partnership with our sponsors.
Some attendees will be selected for ongoing support, including workshops, career days and access to some of our work experience and insight programmes at employers.
Note there are real active jobs and programmes that you will be able to engage with HR managers about on the day.
Our aims: Network, Learning, Achieving
To connect diverse talent to companies looking to hire diverse talent
Identifying influential business leaders from the community to share their career stories and the struggles they faced to get to where they are now
To inspire and help attendees move forward with their career path
Showcase career options and opportunities available
Our Guarantee:
A casual, welcoming atmosphere
Direct access to Leading figures
Top and secret tips about career progression
Diversity of audience
Speakers who are inspiring and want to inspire other people (paying it forward)
Opportunity to sign up to our mentoring program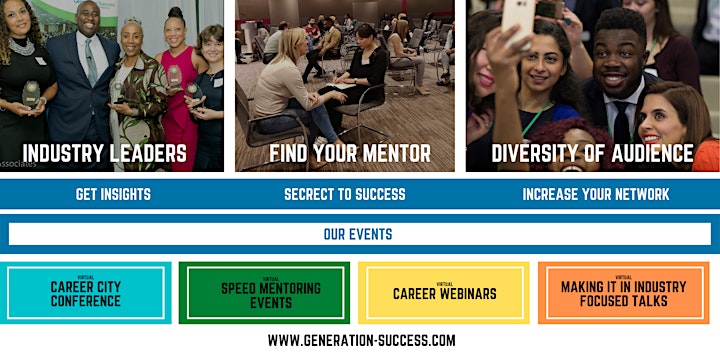 Date and Time
Location
Refund Policy