Lifting the lid on eco issues!
About this Event
Virtual Eco Workshop: Future Heating Solutions (Friday 19th) / Design, Planning & Sustainability (Saturday 20th)
*New date of Friday 19th has been added.
Both days are from 10am - 4:00pm.
Book now for free access to both virtual days! All sessions are to be delivered via Zoom.
Find out first hand how your designs, lifestyle and heating choices could impact on your home's energy performance.
On Day 1, we'll be discussing the latest heating options available to all self-builders and home improvers, to ensure you have a modern, efficient heating solution, now and in the future. The workshop will explore conventional and renewable heating options, insulation and ventilation and the latest government incentives.
Day 2 promises to answer all your design and planning questions, covering everything from traditional building methods to more modern higher performance buildings. It will also cover legislative drivers and government initiatives as well as current incentives.
Hosted by David Hilton, the NSBRC's resident Helpdesk expert and presenter of the NSBRC Guide to Heating Your Home, the event will feature a line-up of experienced and friendly experts.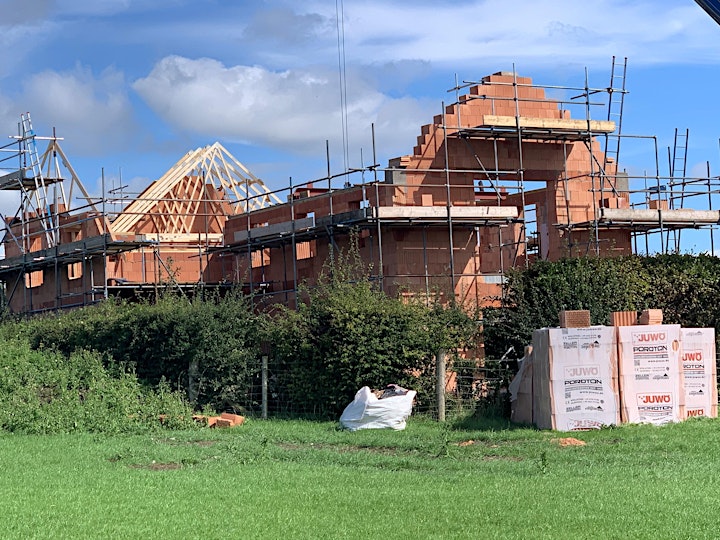 Highlights include...
Friday 19th:
Air Source Heat Pumps
Electric Radiators
Ground Source Heat Pumps
Heat Recovery
Infrared
Mechanical Ventilation
Solar (PV & Thermal)
Saturday 20th:
Designing to energy efficient principles
Planning Surgery
Air-tightness and Insulation
Designing in heat recovery and ventilation
Funding your homebuilding plans
Preparing to design and plan your low energy build
and much more…