Looking for that inspiration or motivation to get out in the garden
About this event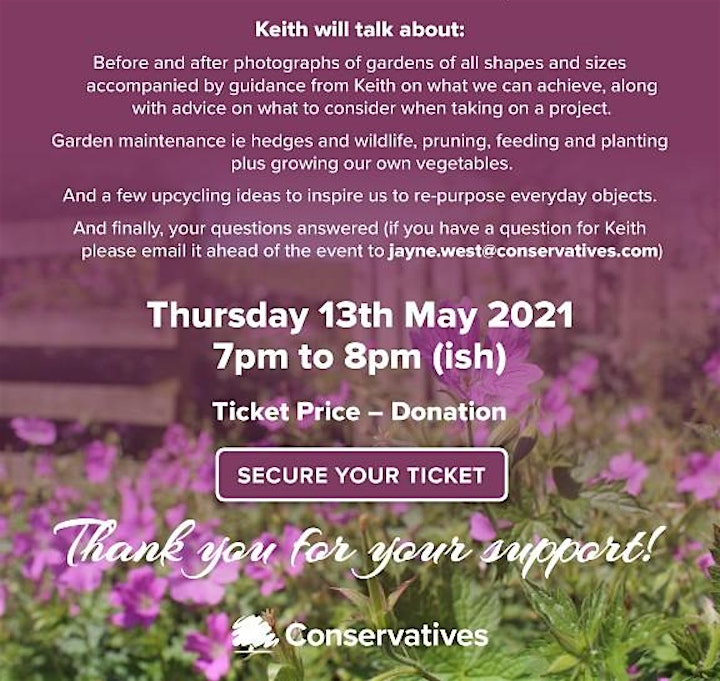 If you are looking for that inspiration or motivation to get out in the garden, then join Keith Southall https://www.whitlenge.co.uk/ for an hour of casual chat on how we can make the best of our outdoor space.
Keith will talk about:
Before and after photographs of gardens of all shapes and sizes accompanied by guidance from Keith on what we can achieve, along with advice on what to consider when taking on a project.
Garden maintenance ie hedges and wildlife, pruning, feeding and planting plus growing our own vegetables.
And a few upcycling ideas to inspire us to re-purpose everyday objects.
Finally, your questions answered (if you have a question for Keith please email it ahead of the event to - jayne.west@conservatives.com)