A virtual party to create your goals and vision board that will keep you inspired and focused to achieve success!
About this event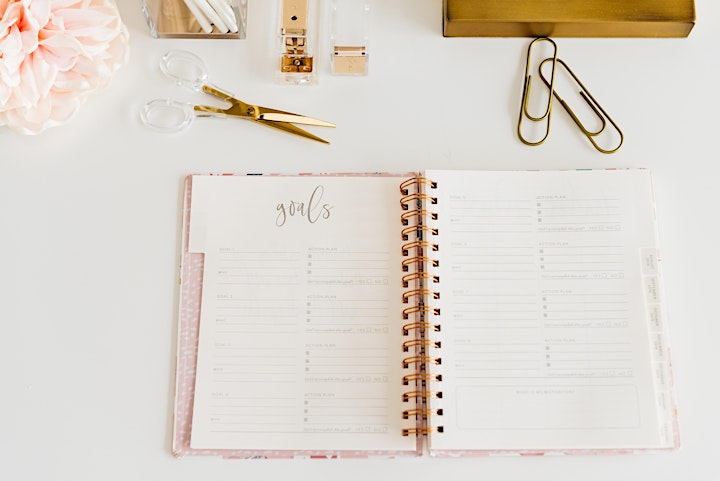 A fun, engaging and interactive workshop to help you plan and take action for the second half of 2021! Join Emma Dechoux from Inspired Learning for this interactive workshop where she'll help you to identify, visualise and plan your success.
You can expect a thought provoking, inspiring and creative workshop which includes self reflection, coaching and vision board creation to help to keep you focused on your goals.
Here's what some of the attendees from our 2020 sessions said:
Kerry Lockyer said:
'I attended Emma's vision board workshop in January this year and absolutely loved it!
It really got me thinking about the things that were important to me and what I wanted to achieve during 2020.I still have it displayed in my study and although covid changed the course of 2020 for many, my vision board keeps me focused on the things that are really important to me......I'd totally recommend it to anyone!'
Karen Mills said:
'I attended the vision board workshop in January and really enjoyed it. It was fun and inspiring. I set goals for the year and made a fab vision board. I'm pleased to say most of my goals have been achieved 😁'
You have 3 packages to choose from:
Standard Ticket £20.00: You will receive a Zoom link to attend the 2 hour workshop along with a downloadable workbook. (This means that you will need to source your own board and materials to create your vision board).
Party Package Ticket £35.00: Zoom link to attend the 2 hour workshop along with a downloadable workbook.
You will also receive your very own party pack in the post which will include everything that you need to create your board;
-Board
-Craft pack that includes images, postcards, inspirational quotes, stickers and more.
-A 20cl bottle of fizz and sweets.
Coaching Package £125.00: As well as everything above in the party package you will also receive an Inspired Learning A5 Journal and x2 1 hour Coaching Sessions with Emma Dechoux to discuss your goals and create a plan of action on a 121 basis.
Places are limited so early booking is recommended.
If you would like Emma to host a vision board for just you and friends/colleagues for a fun virtual night in, then please contact us at hello@inspiredlearningltd.co.uk or text us on 07713 035428 with your query.
Organiser of Virtual Goal Setting & Vision Board Party
Inspired Learning deliver fun, interactive and thought provoking workshops that inspire you to achieve results.
The Founder Emma Dechoux is an experienced Facilitator, Coach and Inspirer who makes every training intervention engaging and memorable. Her passion for helping people to develop themselves and reach their goals ensures that you won't regret attending her workshops.