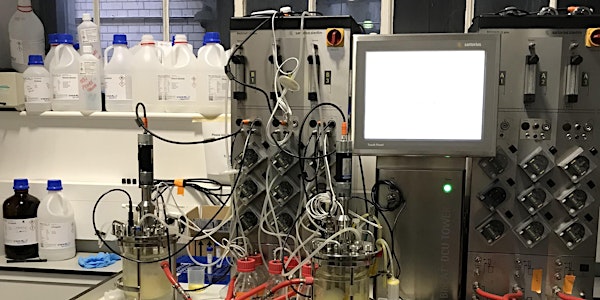 VIRTUAL IAS Talking Points Seminar: When microbes become chemical factories
With Véra Ehrenstein ( EHESS) and Alice Rudge (UCL). Respondents: Jane Calvert(University of Edinburgh) and Andrew Barry (UCL)
About this event
In the social sciences, current environmental crises are creating growing interest in the unsustainable materials that make our mass consumption societies. But the work of the scientists and engineers who are attempting to change what we consume at the molecular level has yet to be explored and is little understood beyond the lab. Our research therefore explores how across Europe, biochemical engineers and biologists – especially metabolic engineers – are modifying living yeasts to make them produce chemical substances such as oils that it is hoped could replace petroleum-based or controversial plant-derived molecules (e.g. palm oil). While yeasts have long co-evolved with humans through fermentation activities like the making of bread, wine, kefir, miso and beer, in labs and biorefineries they are now being turned into 'microbial factories', able to eat agricultural waste and metabolise it into compounds valuable to humans. The explicit objective of this scientific work is to use these microbial factories to displace global supply chains and, thus, a key concern is the economics of scaling up. We examine how scientists approach the genetic engineering and culture of these microorganisms as a sustainable solution to unsustainable processes, situating the current moment within a longer history of industrial biotechnology. This allows us to ask questions about the conceptualisation of living things and lively matter by different scientific disciplines, the relations between science, industry and the public, the issue of scaling up the living world, and how sustainability increasingly becomes a promissory economy.
Speakers:
Véra Ehrenstein (Centre d'étude des mouvements sociaux, EHESS)
Alice Rudge (Department of Anthropology, UCL).
Respondents:
Jane Calvert, Professor of Science and Technology Studies, School of Social and Political Science, University of Edinburgh
Andrew Barry, Professor of Human Geography, Department of Geography, UCL
Organiser of VIRTUAL IAS Talking Points Seminar: When microbes become chemical factories