About this event
Do you just want to talk about menopause?
Join us for a relaxed chat about all things Menopause. The Menopause Cafe is for everyone wherever you are in your menopause journey. Everyone is welcome, regardless of age or gender. You may be experiencing menopause now, or want to be prepared before it happens to you. You may want to learn more to better support your partner, parents, friends or colleagues." There is no set agenda as you start the conversation.
Rachel Weiss had the idea for Menopause Cafe in 2017, inspired by Kirsty Wark's BBC programme "Menopause and Me" and the Death Cafe model she had already been part of. Rachel, Gail Jack and Lorna Fotheringham held the world's first Menopause Cafe in Perth, Scotland that June 2017. They didn't know whether it would just be the three of them talking to each other, or if other people would join them. About 30 people turned up and talked, and asked for more Menopause Cafes.
Menopause Cafes are held:
with no intention of leading participants to any conclusion, product or course of action.
as an open, respectful and confidential space where people can express their views safely.
on a not for profit basis.
alongside refreshing drinks and nourishing food – and cake!
The cafe duration is for 2-hours. You can drop in anytime and stay for as long or little as you like. Just make sure you have enough coffee and cake to last!
Please contact your volunteer host Samantha Lee on samlee126@hotmail.com or 07866 746215 for further details. Further information about Menopause Café can be found at www.menopausecafe.net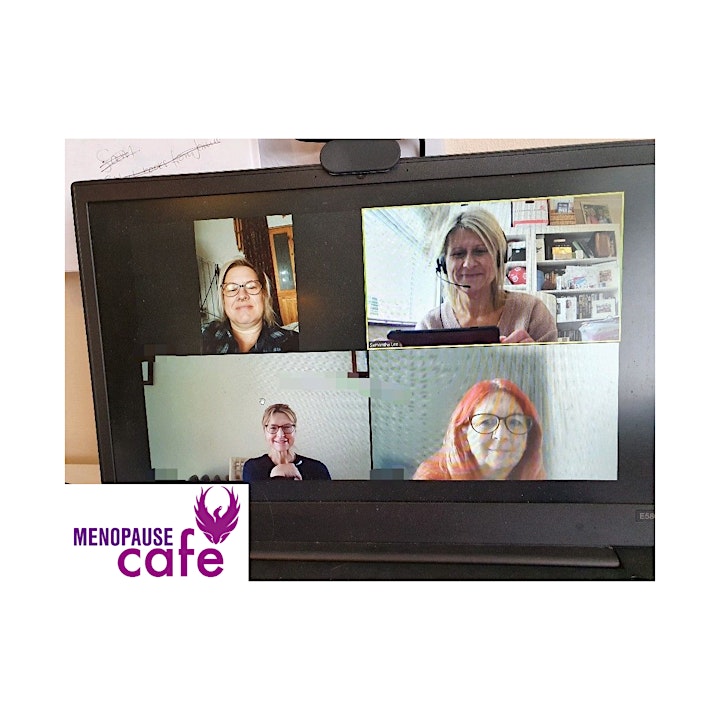 Organiser of Virtual Menopause Cafe - Staffordshire, UK
Keen on health and fitness, Samantha started campaigning for Menopause awareness when her own experiences pushed her into investigating how to implement a Menopause in the Workplace policy in 2018. Since then, she has held a number of Menopause Cafes both in person and online to encourage everyone to talk about Menopause.