Join Caroline Hickman and Elouise Mayall to discuss the relationship between the coronavirus, climate change and eco-anxiety.
About this event
Eco-anxiety or climate-anxiety is increasingly being recognised as an understandable human response to the worrying news about the environment, both at home and from around the world. As our fears grow about environmental and climate change related problems, when just reading about the news can be daunting, with fires in Australia, the Arctic, and the Amazon devastating the landscape and wildlife, flooding in Indonesia; with melting glaciers and warming seas, rising sea levels, insect apocalypse and warnings of escalating extinction rates, it's understandably sometimes overwhelming; and can be hard to know how to respond emotionally to these unprecedented and unpredictable global catastrophes. Maybe it make perfect sense to feel anxious! Perhaps we should be calling it eco-awareness or even eco-empathy; as feeling anxious may be the consequence of waking up to the frightening changes to our world.
Conversations about climate change and climate-anxiety bring us face to face with our own feelings of vulnerability, fragility, hope and resilience, as well as concerns about the planet. Navigating these complex times is perhaps the greatest challenge that humanity has yet faced.
Join Caroline Hickman, lecturer in the Department of Social and Policy Sciences, and Elouise Mayall, recent graduate from the University of East Anglia and member of the UK Youth Climate Coalition, in discussion about these concerns.
They will be talking about the importance of looking at the relationship between the coronavirus and climate change and bio-diversity loss. That it has to be placed in an existential, global, social and personal context to be understood and responded to psychologically. It is an unprecedented challenge (in modern western industrialised society) and so requires psychological understanding that draws on established psychological frames of reference, but also develops new models that examine our relationship with the natural world (ecopsychology) if we are to learn the deeper longer lasting lessons from this crisis (and not just see it as something to 'get beyond' - which is unlikely given increasing bio-diversity losses & climate breakdown globally.
They will argue, if we listened to young people's thoughts, feelings and call to action on climate change, could this help us find meaning in the chaos as well as paths towards sustainable solutions?
You can join the live lecture from 18:00 – 19:00 on Friday 10 July by registering through Eventbrite. A link will be emailed to you before the event allowing you to view the lecture via Microsoft Teams - no account is required.
Organiser of Virtual Minerva Series: Climate Change, Coronavirus and Anxiety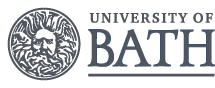 The University of Bath is a world class university in a world heritage city - a nurturing environment for enterprising minds.  
Our courses are designed to provide both rigorous intellectual challenge and real-world relevance, giving our students the opportunity to study with researchers who are leaders in their field.
Our vibrant campus - and location right on the edge of Bath - provide our community of over 15,000 undergraduate and postgraduate students with superb sporting, social and cultural opportunities.