About this Event
Join us for a virtual networking breakfast with The Rothschild Foundation.
Join us for a virtual networking breakfast with a special guest from The Rothschild Foundation!Bring a cuppa and a biscuit to meet other key partners and hear information on grant funding that is available from Red Kite and Rothschild.We know that it is more important than ever for us to come together to tackle the challenges we are now facing as a community. We'd love to see you in person, but whilst this isn't safe we are hosting a networking breakfast online. The purpose of the session will be to bring key partners together to learn more about grant funding opportunities that are available.We're particularly keen to spread the word about these funding opportunities so please feel free to forward this invitation on to other local partners that you feel would benefit from attending. We've provided some details below regarding the funding streams that will be promoted at the session.
If you have any questions please feel free to contact us at volunteering@redkitehousing.org.uk.
We're looking forward to seeing you!
Sophie and Nahida
Community Engagement Team at Red Kite Community Housing.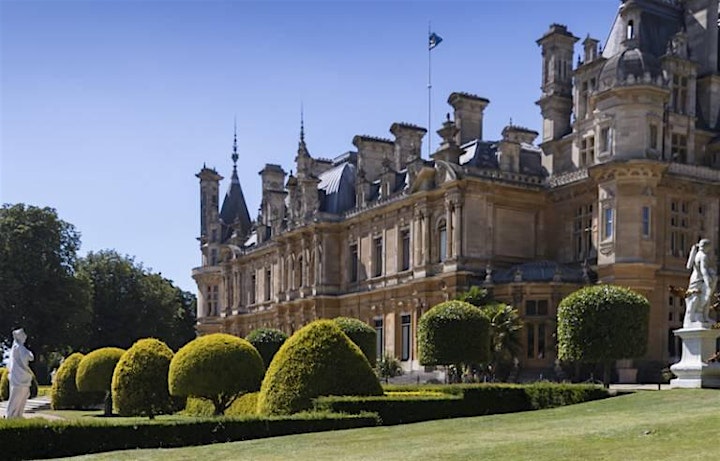 The Rothschild Foundation COVID-19 Support Fund
The Rothschild Foundation has launched a COVID-19 Support Fund. Grants of between £5,000 and £50,000 will be available to organisations in particular charities and CIC who provide a service to residents in Buckinghamshire. Eligible organisations must be able to demonstrate the impact of their services in Buckinghamshire and the need for their service over the next six months. Priority will be given to projects that support communities which currently experience high levels of disadvantage and are likely to be disproportionately affected by the impact of COVID-19.
The support fund will focus on third sector organisations adversely affected by Covid-19 or experiencing increased demand for their services as a result of the outbreak. In particular, the Foundation hopes to address community needs that have intensified during the crisis, such as mental health and social isolation, and looks to support sectors that are an important part of the rebuilding process, including culture and environment.
The Foundation hopes that, through this initiative, local organisations are able to continue their valuable work in local communities now and in the future.
Please have a look at the attached guidance notes so you can get the most out of the session. These can be viewed once you registered, you click on view tickets and the Go to online event page
Springboard & Starting Blocks Fund
Grant funding that supports our communities to realise their potential. We have two funding routes to give applicants the opportunity to access smaller or larger grants.
Springboard awards grants over £2,000 and Starting Blocks is for grants up to £2,000 maximum. Please be aware that applications will only be considered from people or for projects based in communities where Red Kite operates.
Guest Speaker Leona Forsyth – Grants Manager
Leona has been a Grants Manager at the Rothschild Foundation since 2017. She has a particular interest in our work which benefits the arts and criminal justice sectors and young people, including collaborating with the Education Team at Waddesdon. Prior to the Foundation, Leona worked in fundraising for more than 10 years for charities including UNICEF, the Open University and Royal Court. She currently has a voluntary role on the Grants Committee of the Harpur Trust, a place-based grant-maker in Bedford.
Format
Introduction by Sophie Phillips -Community Engagement & Development Manager
COVID - 19 Support Fund by Leona Forsyth – Grants Manager
Springboard - Sophie Phillips
Q&A