Do you have processes? You need to improve and change them? You use something like Visio to map your processes? Have a look at this:
About this event
A process map is a planning and management tool that visually describes the flow of work. Using process mapping software, maps show a series of events that produce an end result. The process map is also a great way to visualize the path of a workflow and can be used to help employees better understand the relationship between their work and the impact it has on the overall organization. It is a powerful tool for change.
But process mapping software and approaches have been hit hard by the COVID crisis. It is very hard to do a Post It session when people are remote and using Visio for remote workshops. But there were also lots of challenges with traditional mapping techniques before COVID
No consistent outputs
Specialist skills required to use
Lack of data or metrics in the maps
Lots of time writing up and transferring data
Manual calculations for costs and benefits
Difficulty sharing/collaborating
Long lead times
Difficult to understand
Not kept up to date
and many more
Join us in our Remo event for this intimate session where we will show you the tool that every business and organisation needs in their arsenal. We will show how you can map live virtual or face to face and understand your process costs and benefits of the changes you will make. We will also show you how easy it is to use without needing to be an expert business analyst but if you are then it also helps you by giving so many powerful analysis tools and data. Watch a demo and have a live Q&A.
If you like it we can get you set up with a free trial too.
Try out Remo as well, this is just one of many types out there we are currently trying, sometimes you want more than just another Zoom or Teams meeting.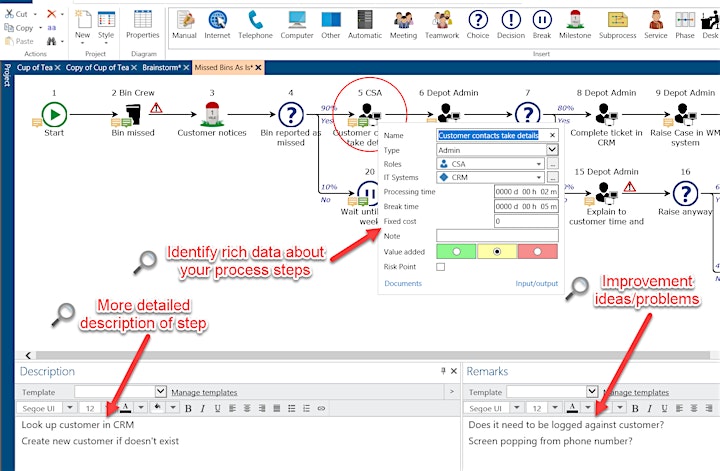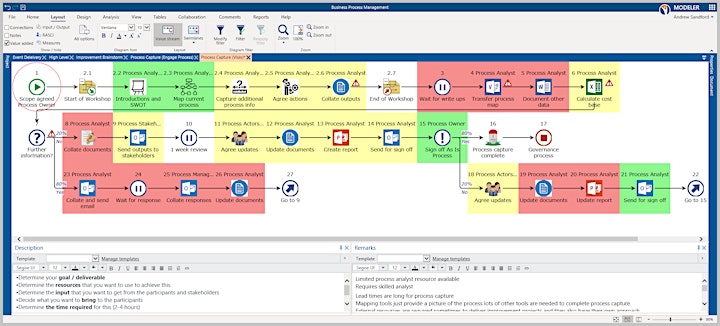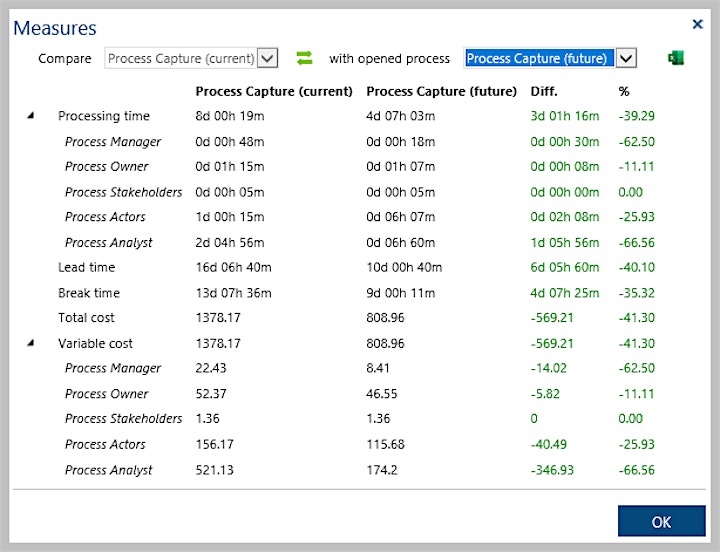 Organiser of Virtual Process Improvement - An Essential Tool for 2021 and Beyond
We are Lean and Agile are a UK partner of Engage Process. With our support, training, coaching and the amazing software we make continuous improvement easy for you. Our services make it easy for you to capture, understand, engage, cost and improve your processes. You can find the waste and look to remove it with improvement ideas identified. Better still, you can then compare the costs of the 2 processes and understand the benefits.
All of this you would probably think would take more time. Actually, it doesn't, typically it will be 30-40% less cost than deploying the traditional post its and brown paper approach and much faster too! And finally, no it is incredibly cheap the ROI is amazing. Don't take our word for it prove it with the free months trial.
We offer training and coaching for the software and improvement approaches as an accredited training partner. We also offer wider support to organisations with value-add techniques like Lego Serious Play workshops or Playing Lean games.
Our aim is to make improvement easier for you and we look to build your organisations capabilities to deliver sustainable improvement.
Have a look at our website for more info https://weareleanandagile.com/