Hands on experience of virtual production in a state-of-the-art XR studio. A must attend event for Film, TV and Digital Content Producers.
About this event
Please note - due to funding restrictions, this event is only available for Greater Manchester, Leeds City Region & York based SMEs and freelancers. If you are not based in those areas, we are not able to accept you onto this bootcamp.
Thanks to shows like The Mandalorian, we're increasingly aware of the benefits of Virtual Production.
Extended Reality (XR) studios are popping up all over the UK - but how exactly does it all work and why should content creators be on top of this exciting new technology?
To answer all of these questions, Creative England have teamed up with XPLOR at Production Park to provide a two day, fully funded bootcamp at XPLOR's Centre for Virtual Production.
If you're an SME or freelancer working in Film, TV or Digital Content Production and you're keen to understand Virtual Production, then this is a must attend event.
Over two days, you will be given a thorough introduction to VP hearing from XPLOR's team of specialists alongside partners like UNREAL, White Light, Roe Creative Display, 4Wall and XR Stories. You will also receive on-set experience of a shoot in the XR studio.
Places for this bootcamp are extremely limited. To register your interest in attending, sign up on Eventbrite and the Creative England team will be in touch to confirm your place and provide full details of the bootcamp schedule.
To be eligible for this bootcamp you must be:
1) Based in either Greater Manchester or Leeds City Region & York
2) A registered company or freelancer with the ability to provide your company registration or UTR (Unique Taxpayer Reference) number
Deadline for registration: 5pm Monday 26th July
Accommodation
There will be limited accommodation available for bootcamp attendees. Rooms will be provided onsite in Production Park's crew accommodation and at a nearby Crowne Plaza.
Transport between the Crowne Plaza and Production Park will also be provided. Rooms will be allocated to attendees on a first come first served basis. Please indicate whether you would like accommodation when registering your place.
Catering
Catering will be provided throughout the duration of the bootcamp. On day 1, attendees will receive refreshments on arrival, lunch, an evening meal and drinks. On day 2, breakfast and lunch will be provided before the bootcamp finishes at 3pm.
COVID Compliance
As this will be an in person event, confirmation of a negative lateral flow test will be required 24hrs prior to the bootcamp via text.
All participants will also be asked to take a lateral flow test on arrival at Production Park which will be supplied by their staff.
The Production Park team is fully experienced in managing the studios whilst adhering to social distancing guidelines. All measures will be taken to ensure the safety and comfort of bootcamp attendees for the duration of the event.
We ask that all bootcamp participants cooperate with these measures which are in place for the safety and protection of all Production Park staff and visitors.
Our Funders
This bootcamp is brought to you by Creative England's Advance and Ideate Programmes in partnership with XPLOR.
Advance is a support programme for creative and cultural practitioners, freelancers and SMEs based in Wakefield and the wider Yorkshire Humber region. Advance is delivered in partnership with Wakefield Council and funded by The Department for Digital, Culture, Media and Sport's Cultural Development Fund grant, which is administered by Arts Council England.
Ideate is a programme for Greater Manchester-based creative and cultural businesses looking to expand into immersive storytelling. Participation in the programme is fully funded through the European Regional Development Fund and the programme is delivered in partnership with Manchester Growth Hub and Northern Powerhouse.
XPLOR – The research & innovation centre for entertainment technology and production. Located on campus at Production Park, the £7m+ XPLOR research and innovation centre and its state-of-the-art facilities and equipment will be used to deliver a support programme for SMEs across the Leeds City Region and beyond covering specialisms such as music, TV, film, sports, corporate events, theatre and arts.
By drawing on the expertise of both industry and academia, working together in one location, XPLOR will drive research excellence and support industrial growth in the entertainment technology and production sectors with capabilities including concept & product design, software control, automation, prototyping, testing and digital content design.
The XPLOR project has secured grant funding from European Regional Development Fund (ERDF) and Department for Digital, Culture, Media and Sport (DCMS).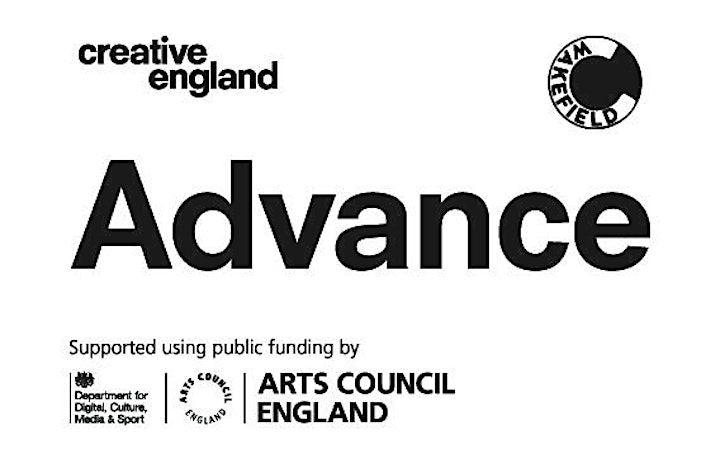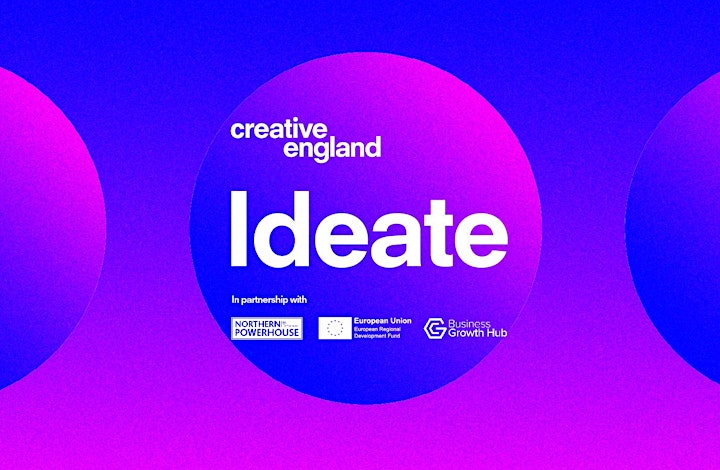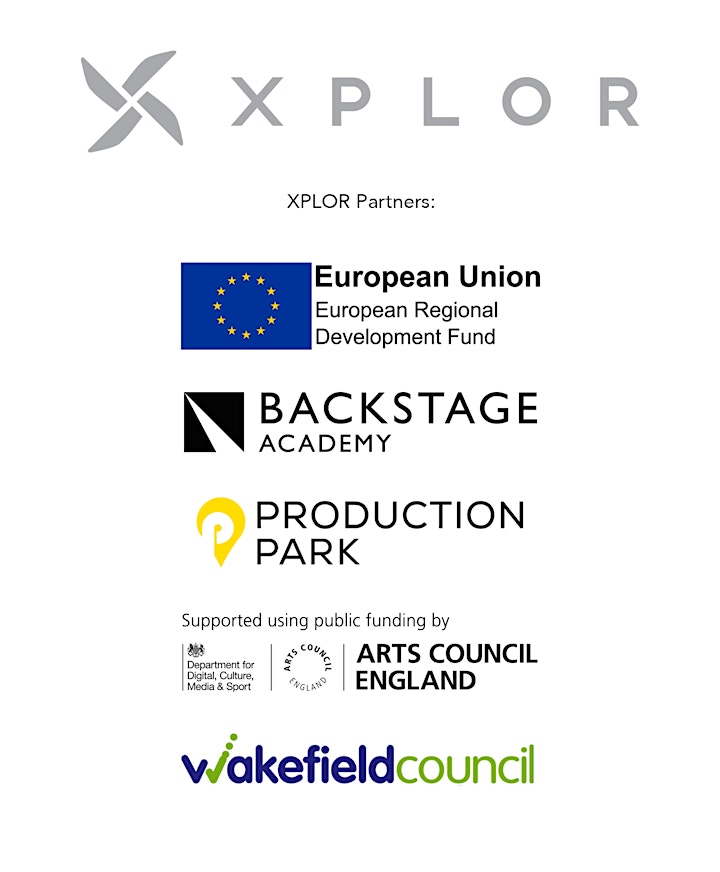 Organiser of Virtual Production for Film and TV: 2 Day Bootcamp
England's thriving creative industries are amongst the most successful in the world and it's our job at Creative England to cultivate the TV, film, games and digital industries so they continue to flourish.
We fund, connect, mentor, advocate, and collaborate at all levels of the industry – from small independents to large internationals – creating the right conditions for more success. More than anything, we unite; connecting creatives, innovators, investors and experts so that we can forge ahead together.