Join Wales Gene Park and the Wales Cancer Research Centre for a virtual public event about rare cancers with talks from expert speakers.
About this event
Around 1 in 5 people (20%) in the UK who have been diagnosed with cancer are thought to have a rare cancer. To mark Rare Cancer Day on 1st October, join Wales Gene Park and the Wales Cancer Research Centre to find out more about rare cancers, with short talks from expert speakers including clinicians, researchers and those affected by rare cancer. There will also be time for discussion and questions with our speakers.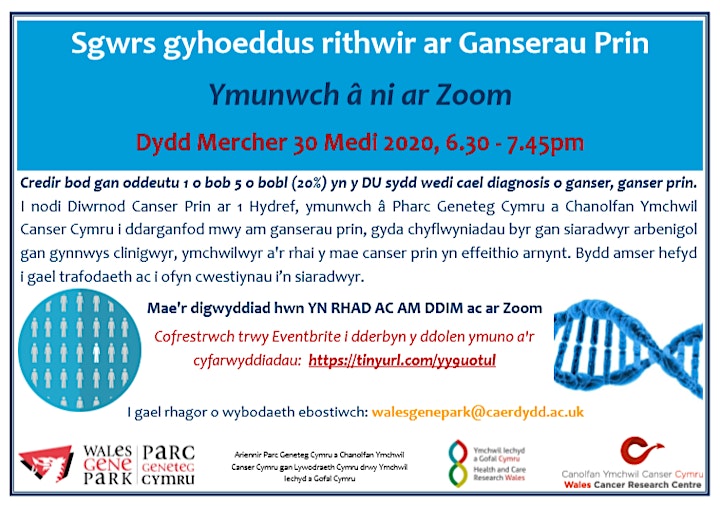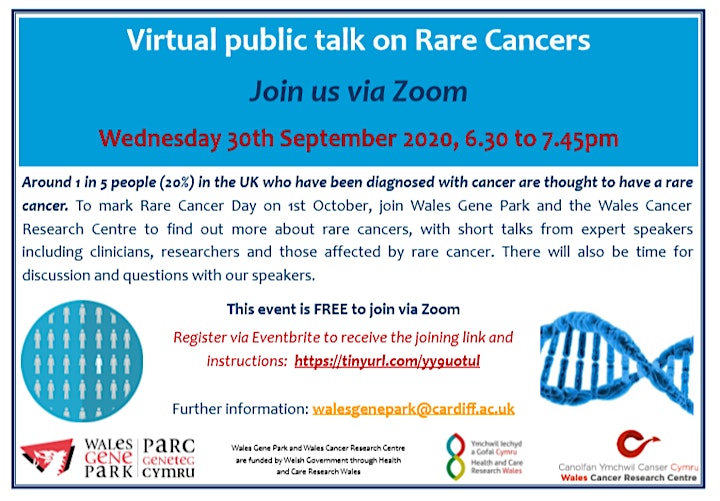 Organiser of Virtual public talk: Rare Cancers
Our mission is to promote and facilitate Welsh medical genetic and genomic research and its application to improve heath and wealth in Wales. Also, to engage the public and health professionals to improve understanding of the opportunities and challenges arising through genetics and genomics.
We bring together expertise and experience in genetics within Wales, provide state-of-the-art technologies to researchers in Wales and provide innovative initiatives to educate and engage health professionals and the public in Wales and beyond.