Our favourite entomologist, Dr Erica McAlister of London's NHM, returns to delight and astound with more wonders from the world of Diptera.
About this event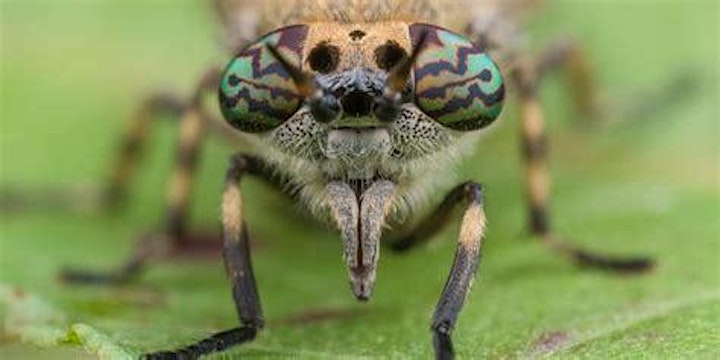 On 26 March, PubSci is delighted to welcome back Dr Erica McAlister, our second speaker of the 2021 programme, on The Inside Out of Flies.
In this talk, Erica looks at the astonishing mechanics of fly anatomy, revealing the engineering embodied in each species of fly and discovering some of the fascinating implications flies hold for human technology, from hearing aids to biomimetics.
Along the way expect flies without wings, flies with rotating genitalia and tales of the terrible hairy fly as she uncovers science lessons in the form and function of the humble fly. This is a talk not to be missed.
[Information on booking and joining this event follows the description below]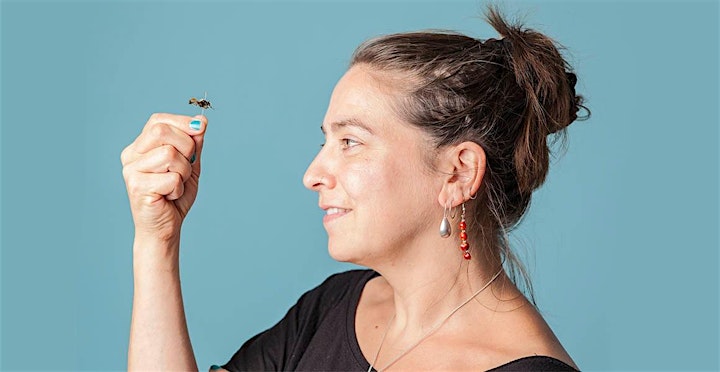 Erica McAlister describes herself simply as somebody who "studies flies, talks flies, shows off about flies" - this is perhaps something of an understatement for the country's foremost communicator of fly science.
As senior curator of Diptera in the Department of Entomology at London's Natural History Museum, Erica is renowned both for her extensive knowledge of the subject and the enthusiasm and humour with which she presents it.
A passionate communicator of her topic, Erica is especially keen on encouraging young people to enter the field and frequently give talks to schools.
She is a regular guest on BBC Radio 4, appearing on The Natural History Programme, The Living World, Who's the Pest?, The Museum of Curiosity , and Natural History Heroes in which she championed the entomologist George Verrall. On TV she has featured in The Museum of Life and Springwatch 2017.
In April 2019, Erica was Jim Al-Khalili's guest on Radio 4's The Life Scientific and in March 2021 Erica presented a week of lunchtime programmes on Radio 4 called Metamorphosis - How Insects Transformed Our World, currently available on iPlayer and BBC Sounds. Earlier this month, Erica gave the annual Verrall Lecture of the Royal Entomological Society, appropriately titled 'A Fascination of Flies'.
Erica is the author of two acclaimed books published in association with the Natural History Museum: The Secret Life of Flies (2017) and The Inside Out of Flies (2020)
Please register today. Like all our events, this talk is free to attend, but you will need to register for a *free ticket (see below). We have included the option to donate a small amount when you register to help cover hosting fees etc. You will receive a confirmation email when you register, and the viewing link will be sent out on the day of the talk.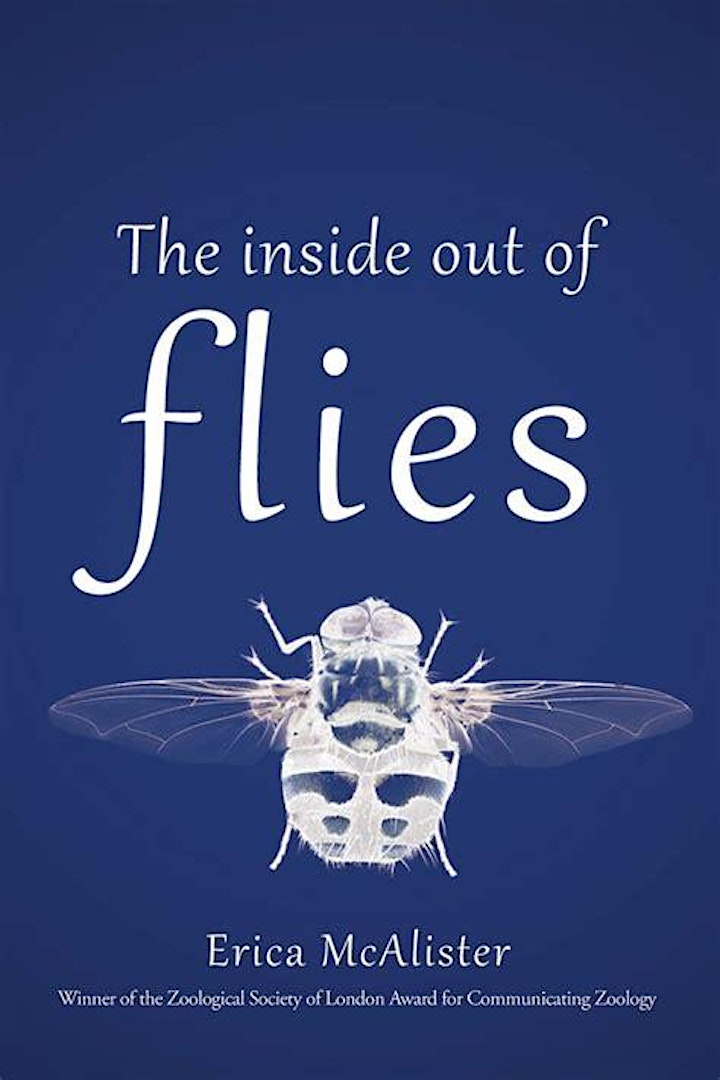 Viewing the event: Virtual PubSci is hosted live on Zoom. We will also stream it live on our YouTube channel where it will remain available for at least 28 days.
We aim to make our events accessible to all. You don't need to install Zoom to watch the talk as it can be viewed in a browser as well as on YouTube. Audience questions will be curated via Zoom after the talk, and can be submitted in Zoom chat.
To reduce the risk of 'Zoombombing', we email the Zoom link on the day of the event to everybody who has registered by 6.30pm. Please look out for this email from Eventbrite.
[We had problems last month with a badly configured Zoom URL - apologies to anybody who struggled with that. To avoid a repeat, we will only issue the Meeting ID and Passcode, which didn't suffer the same problem as Zoom URL.]
Please don't hesitate, sign up today!
*There are 45 free tickets available without making a voluntary donation. Once those are assigned, registration is only available with donation (also limited to 45 tickets), which can be as little as £1, or as much as you wish, to keep the PubSci online lamps burning (after deduction of Eventbrite fees).
All registrations after 5pm on Friday are by donation only. You will receive the Zoom link in your confirmation email. Unfortunately we cannot provide tech support but we will respond to registered attendees who haven't received the link.