Sales Have Ended
Ticket sales have ended
Sorry, but you're too late for this PubSci, but don't despair. Live streamed events are available on YouTube a few days after the broadcast date. Keep up with all our future events at pubsci.info or follow us on Twitter @PubSci
Astrophysicist Naomi Rowe-Gurney on Solar System Science, the James Webb Space Telescope, and the "ice giant "planets, Neptune and Uranus.
About this event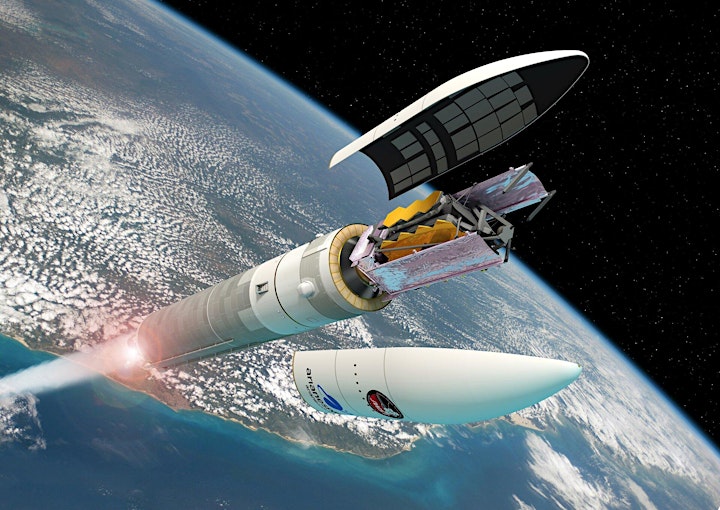 On 28th May, PubSci is delighted to welcome Naomi Rowe-Gurney, our fourth speaker of the 2021 programme, for a talk titled They Might be [Ice]Giants! (Solar System Science and the James Webb Space Telescope).
The James Webb Space Telescope is the scientific successor to the Hubble Space Telescope and is scheduled to be launched later this year.
Not many people realise that this huge infrared telescope - capable of seeing deeper into space and further back in time than anything before it - will be used to look at objects in our own solar-system with groundbreaking resolution, as well as probing the farthest reaches of the universe.
In her own research, Naomi looks at the ice giants with Spitzer Space Telescope, which has now been decommissioned. The JWST replaces Spitzer but has been much delayed. In her talk, Naomi will explain what the Webb is, why we need it, and will give the latest updates on its revised schedule. She will explain how it will help scientists look at our own solar-system.
From planetary atmospheres to Kuiper Belt Objects and Comets, Webb is equipped to observe them all. So, what is the Webb and what big science questions could it help to answer?
[Event booking and joining information follows the description below]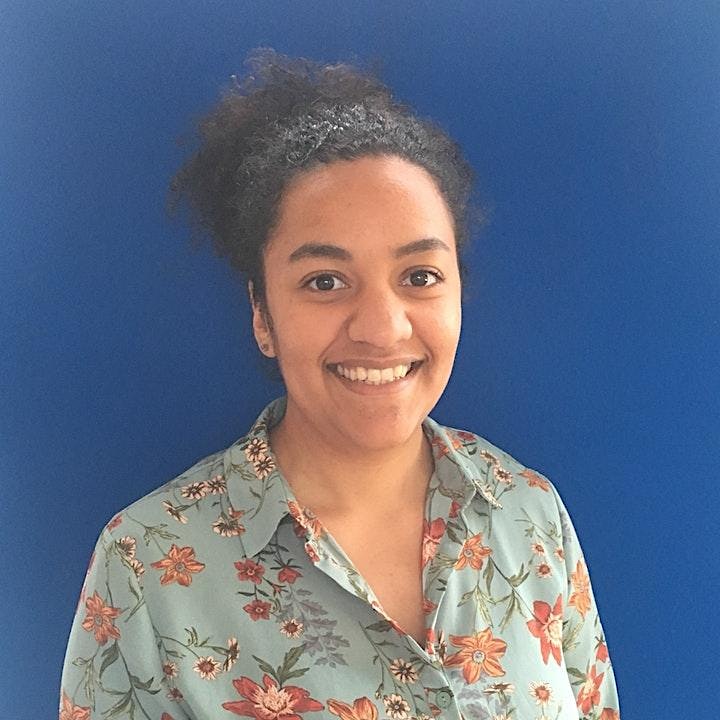 Naomi Rowe Gurney is completing a PhD at the University of Leicester, focusing on the atmospheres of the ice giants, Uranus and Neptune. She specialises in Planetary atmospheres, Spectral Inversion and Radiative Transfer. Her research uses data from the Spitzer Space Telescope to characterise the stratospheres of the two planets in preparation for the forthcoming launch of the James Webb Space Telescope (JWST).
Naomi is an active member of the JWST UK outreach community and, as a former teacher, she is a passionate communicator of astronomy and astrophysics, and an advocate for women in science.
In recent years she has worked with NASA and was featured on the BBC's flagship astronomy programme, The Sky at Night.
Please register today. Like all our events, this talk is free to attend, but you will need to register for a *free ticket (see below). We have included the option to donate a small amount when you register to help cover hosting fees etc. You will receive a confirmation email when you register, and the viewing link will be sent out on the day of the talk.
Viewing the event: Virtual PubSci is hosted live on Zoom. We will also stream it live on our YouTube channel where it will remain available for at least 28 days.
We aim to make our events accessible to all. You don't need to install Zoom to watch the talk as it can be viewed in a browser as well as on YouTube. Audience questions will be curated via Zoom after the talk, and can be submitted in Zoom chat.
To reduce the risk of 'Zoombombing', we email the Zoom link on the day of the event to everybody who has registered by 7pm. Please look out for this email from Eventbrite.
Please don't hesitate, sign up today!
*There are 45 free tickets available without making a voluntary donation. Once those are assigned, registration is only available with donation (also limited to 45 tickets), which can be as little as £1, or as much as you wish, to keep the PubSci online lamps burning (after deduction of Eventbrite fees).
All registrations after 5pm on Friday are by donation only. You will receive the Zoom link in your confirmation email. Unfortunately we cannot provide tech support but we will respond to registered attendees who haven't received the link.