Description
Gaming is leading the way in VR and most consumers first taste of VR is through a gaming experience. Making a game in VR is very new and the design and production process different.
This event will explore everything it takes to create a successful video game in Virtual Reality. We will also be looking at what content is out there and what new tech is on the horizon.
Hear from experienced VR developers and meet great contacts at this VRTGO Labs event.
Come meet the VRTGO Labs companies too.
Agenda
1:00pm : Start, Networking and Refreshments
2:00pm : Carri Cunliffe, MD, Secret Sauce, Introduction and overview
2:15pm : Imre Fulop, UI Lead, Rebellion
"Battlezone – Tank vs UI"
2.50pm : Richard Perrin, Lead Developer, Hammerhead VR (@hammerheadVR) -
"The huge potential of subtle interactions: What I've learned making VR games and experiences"
The talk will be about how the infancy of VR has led most people to focus on issues such as comfort, UI systems and locomotions but not enough attention is being paid to really wonderful smalls interactions that are only possible with VR headset and motion controls. Simple things such as waving at a friend in a multiplayer session or trying to get a selfie together, the satisfaction of slamming a door shut or balancing things in your hands. We're getting past the point of wondering "can we make this work" and wowing people with their first time in a headset and need to start taking advantage of how we can create games that feel satisfying and responsive in ways we don't necessary expect.
3.30pm : Tom Beardsmore, CEO, Coatsink (@coatsink)
4:00pm : After drinks
Hammerhead VR will be demoing episode 2 of SYREN @hammerheadVR
Rebellion will be demoing a new VR Game
Speaker Bios
Tom Beardsmore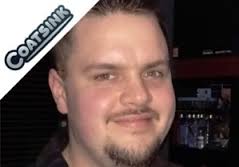 Tom co-founded Coatsink almost 6 years ago having previously worked at Blizzard. They've since grown into a 45-person company working primarily on our own IP, in partnership with platform holders, organisations and studios like Sony, Oculus, Double Fine, Raw Fury, 20th Century Fox, UK Games Fund, Creative England, Codemasters and many more.


Richard Perrin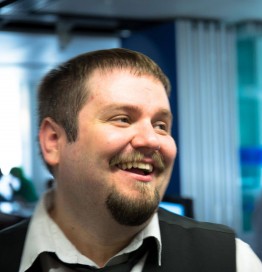 With over a decade of commercial experience across video game and web programming, Richard has released titles across desktop, mobile and console. His own game titles include the critically acclaimed and award winning "Kairo" along with "The White Chamber", "Journal" and "Cosplay Maker". Prior to video games Richard worked as a digital consultant for various clients including Orange, T- Mobile, Sony Entertainment and The Open Group.
Imre Fülöp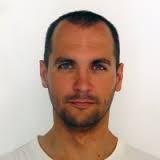 UI Lead for Rebellion
Imre has been actively involved in game development for more than 15 years.

He is very enthusiastic about my work and has a great passion for creating games. Always trying to push the limit of what can be done using the technology available.

Specialties: include, but not limited to: concept design, interface design, level design, level building, interface art and implementation, character modeling and animation (although that was back in the PSX/PS2 era), project management assistance and some PR.