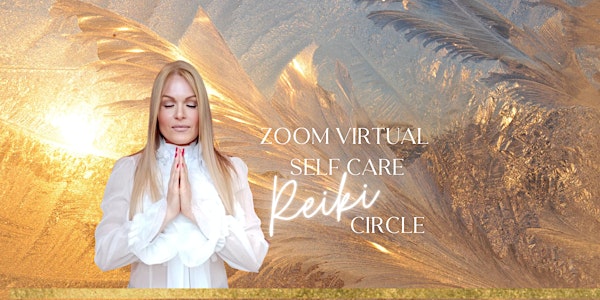 VIRTUAL SELF CARE REIKI CIRCLE WITH PENELOPE SILVER MASTER ENERGY HEALER
In this online self care circle you will receive positive Reiki healing energy to unblock, balance and restore your chakras.
About this event
This class has been consciously created with the intention of introducing Reiki to those who have never experienced it and to nourish those who have.
The wonderful thing about Reiki is that you can do group healing sessions from a distance.
This guided calming and balancing therapeutic hour will help you relax, restore and rejuvenate yourself.
Intuitive Reiki Master Penelope Silver guides this beautiful one-hour online Reiki experience which includes:
- Smudging or aura clearing & grounding exercise
- Gassho meditation & Reiki Precepts
- 7 Chakras Reiki Hand Position Meditation
- Receive distant healing from Penelope
- Closing prayer
Anybody who is interested in Reiki can join this nourishing experience.
Don't worry if you have never had Reiki before or haven't had an attunement, you will still be able to receive the benefits from te Reiki, and you will be guided every step of the way.
Everyone is welcome!
***Please note this is not a Reiki training workshop. Please check out my other events if you are interested in learning about Reiki.***
Love & Light,
Penelope
xoxoxo
For privacy reasons, the call will not be recorded.