Immerse yourself in behind-the-scenes visits with artists from Curaty's community as you get the opportunity to discover the creative mind.
About this Event
Join Curaty on virtual studio visits and masterclasses with artists.
We will bring you one-on-one each week with one of our incredibly talented artists as we explore their personal workspace.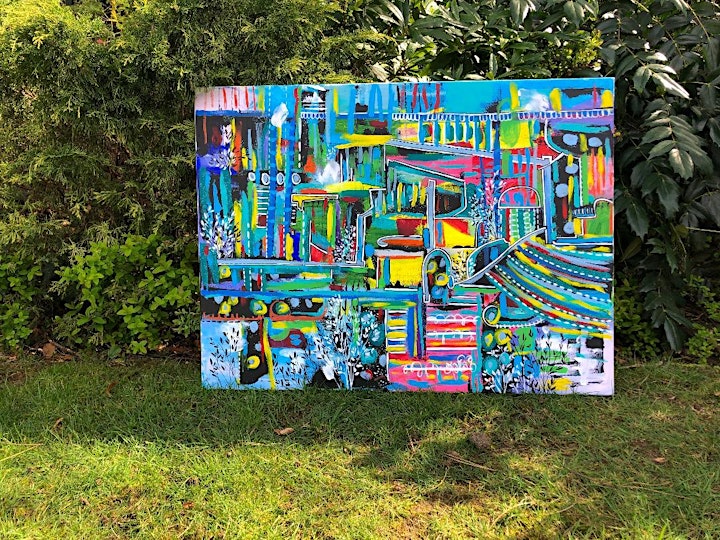 Week of 20th April 2020 we will be featuring artist Aasiri W.
Aasiri is a British artist with Sri Lankan roots. She has a background in architectural studies, and has lived in five countries and four continents.
Her art-practice is relies heavily on feelings of nostalgia and memories. She reflects and portrays cultures, landscapes and landmarks she has personally experienced through the layers of her work.
The feeling of nostalgia and moment to reflect on bygone travels translated through Aasiri's work, will be relatable for many of us today, experiencing the COVID 19 lockdown. Join us on her virtual studio visit at 12:00PM on Tuesday 21st 2020. Sign up to receive a link to the zoom call.
Monday
Q&A with Artist (Available via Instagram IGTV)
Join us on Instagram as we introduce our artist of the week for a live question and answer session! We'll be asking anything you've ever wanted to know about creating art, the life of an artist, and more! Want your question answered? Just ask!
Tuesday
LIVE Virtual Studio Visit and Masterclass
Our most anticipated event of the week, the live virtual studio visit and masterclass gives you a chance to step into the studio of an artist, and see where the masterpieces are created. Explore the creative process, and get a look inside the minds of some of the world's most brilliant early-career artists.
Wednesday
Creativity Tips and Interview (via linkedIn)
Join us on LinkedIn as we interview our artist of the week for their tips on how to be more creative at work. Art is more than just creation, it's engaging with the world around you. Join us here and discover tips from the world's most creative people.
Thursday
We'll be sharing the story of our featured artist on our blog. The life of an artist is challenging in ways that are much different than you may expect. But every artist has a unique story, a unique background that inspires and fuels their creative works. Discover that story here.
Friday
To end the week, we'll be showcasing the work of our artists on our site. These spectacular artists have spent the week sharing their stories, their space, their tips, and their hearts. Now, they share their works.
Our vision is to create a world where everyone, every day can experience the power of art.
This weekly plan is built to increase connection, community, and belonging for everyone, every day. To learn more about what we do, why we do it, or just get in contact, email us at info@curaty.co, or check out our story here.
Visit us www.curaty.co and @curaty_london