Virtual Subject Access Requests Course - CPD Accredited £200.00 + VAT
Description
DPAS are aware that managing the process of subject access requests (SAR's) can be overwhelming and challenging for organisations. Dependant on the nature of your organisation you can be inundated with requests from; customers, clients, employees, complaints and so many more. 
 Data Protection Officers are expected to know the legal requirements within the legislation for responding and managing SAR's, however if you are processing masses of requests it can be hard to keep up to. DPAS now offer an industry-recognised course that not only covers the most current requirements within the GDPR and Data Protection legislations, but also provide useful guidance on how to manage SAR's processing in a practical and 'hands-on' manner.
​The added value to the training is that you acquire knowledge and confidence beyond any other training you have had to apply GDPR Article 15. The course will give you the confidence to apply the right GDPR, Data Protection Act exemptions, case law and guidance to your SARs, which in turn will reduce your workload, the time to delivery and your search costs by delivering a new reasonable and proportionate approach to processing SARs.  Thus, providing a tangible return on investment in attending the course.
THE PURPOSE OF THE TRAINING
The purpose of the course is to ensure delegates leave with an understanding of the following topics:
Understand what has been asked from a SAR

The legal responsibilities of responding correctly to a SAR

Different types of SAR's
How to manage SAR's requests

Setting up a SAR's response system

How to manage 3rd party information

How to provide the information to the data subject

How to manage requests to edit or remove data
The exemptions to SAR's within the legislation

How to correctly set up a reporting structure within your organisation to manage SAR's

How to deliver training to other staff also working with SAR's
The course takes around 6 hours to complete, but we remain flexible on timing as often we will discuss practical applications to develop understanding. The course includes a 1-hour exam containing 40 multiple choice questions and a 65% pass mark, successful completion of the exam is awarded the Subject Access Requests Course certificate, accredited by the CPD Certification Service.   
This session will also give delegates the  opportunity to work on case study subject access requests with the guidance of our trainer. By doing this they will have the practical knowledge on how to manage situations and implement processes within their organisation.
Our SAR's training course is ideal for anyone operating within an organisation that does or will manage SAR's processing. 

DPO's

Information Governance Officers

Risk Managers

GDPR/ Data Protection staff members 
CPD Certificate – Subject Access Requests Course (6 credits)
1 day virtual course

All course materials shared via online platform for you to use in the future

A full suite of SAR letters and texts to respond to data subjects in almost every circumstance.
A set of decision trees and tools to use when determining your response to a request.
FREQUENTLY ASKED QUESTIONS
I haven't had any GDPR training yet, can I still attend?
Of course, this course is designed as an introduction to subject access requests and the requirements under GDPR, FOI and the Data Protection Act 2018.
Can you tailor the course to my organisation
?
At DPAS we offer various courses tailored to any organisation, for this option please contact us directly on 01392 914019 so we can discuss your requirements.
What is the CPD certification scheme?
The CPD Certification Service was established in 1996 as the leading independent CPD accreditation institution operating across industry sectors to complement the Continuing Professional Development policies of professional institutes and academic bodies. The CPD Certification Service provides support, advice and recognised independent CPD accreditation compatible with global CPD principles.
Can you deliver the course virtually
?
We are able to deliver the course virtually should you prefer please contact us for further information.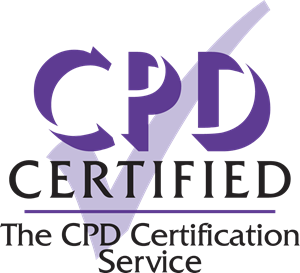 Date and Time
Location
Refund Policy