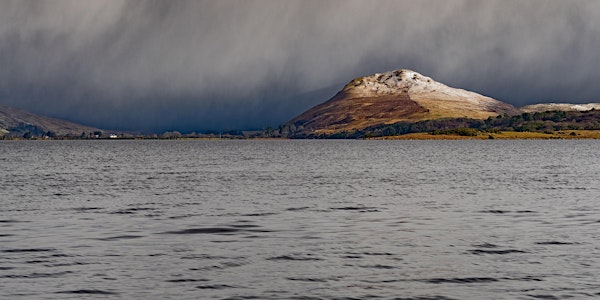 Virtual Symposium - Management of Extreme Events in Lakes and Catchments
This event will showcase the research undertaken by the participants in the EU funded MANTEL European Joint Doctorate training network.
About this event
Extreme climatic and biological events can have meaningful and persistent effects on the functioning of aquatic ecosystems. With directional climate change, these events are predicted to become more frequent, longer in duration, and more intense. This virtual MANTEL symposium is aimed at the community investigating these climatic effects in rivers, lakes and reservoirs.  This includes those involved in field-based, experimental and modelling studies, as well as more traditional monitoring programmes. The topic will also interest water managers and policy makers dealing with the impacts of these events in aquatic systems. We particularly welcome submissions from early career researchers.
Draft programme
Wed 14 Oct: two keynote lectures, and discussion session with Q and A on the recorded oral presentations (Session topics 1 and 2).
Thurs 15 Oct: two keynote lectures, and discussion session with Q and A on the recorded oral presentations (Session topics 3 and 4).
Sessions
Oral presentations will be accepted under four session topics:
Session 1:  Impacts of Extreme Events in Aquatic Systems under Future Climatic Conditions
Session 2:  Exploring Lake Ecosystem Resilience to Extreme Events
Session 3:  Using High Frequency Monitoring to Explore Extreme Events in Aquatic Systems
Session 4:  Informing the Protection of Lake Ecosystem Services from the Impacts of Extreme Events
Keynote speakers
Four 20 minute live lectures on the themes related to the MANTEL project will be given by:
• Dr Rafael Marcé, research scientist at the Catalan Institute for Water Research (ICRA) (ES)
• Prof. Rita Adrian, professor in the Leibniz Institute of Freshwater Ecology and Inland Fisheries (DE)
• Dr Alo Laas, senior researcher, Centre for Limnology, Estonian University of Life Sciences (EE)
• Dr Lisette de Senerpont Domis, researcher in Netherlands Institute of Ecology (NIOO) (NL).
Registration and abstract submission deadlines
Deadline for abstract submission: 18.00 CEST on 15 Sep 2020.
Authors will be notified of the abstract status by 20 Sep 2020.
Deadline for registration to attend: 18:00 CEST on 13 Oct 2020.
Oral presentations will consist of a 15-minute presentation. These will be pre-recorded and a instructions on uploading these will be provided to each presenter. Abstracts (maximum 400 words, Times New Roman, single line spacing, 12pt font, see e.g. at http://bit.ly/abstractexample) should be emailed to golubm@dkit.ie before 18.00 CEST on 15 Sep 2020.  Each abstract should include the author name/s and affiliation/s, indicate the preferred session from Sessions 1-4 above.
FAQs
How do I get a link for this event?
Links will be provided to each registered participant for 1. the pre-recorded talks and 2. the live discussion sessions by email prior to the event.
How can I contact the local organiser with any questions?
For more information email: golubm@dkit.ie
Photo credit: Lough Feeagh, Mayo, with thanks to Mikkel Rene Andersen, DkIT.