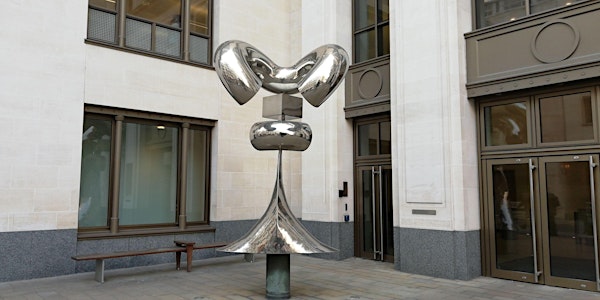 Virtual Tour - Sanctuary in the City: Public Art by Refugees and Immigrants
Refund policy
Refunds up to 1 day before event
Follow in a virtual tour through the City of London discovering public art by first genration refugees and immigrants to Britain.
About this event
The City of London has always been home to immigrant communities. This walks winds its way through the City streets and highlights immigrants who made a mark here in a literal way as it is home to some of their sculptures and reliefs. We will discover the first official public sculpture, the Monument which was carved by Caius Gabriel Cibber a Danish immigrant; a drinking fountain by French refugee, Aimé-Jules Dalou; mosaics by Russian born Boris Anrep and perhaps the most significant contribution of sculptures are by a number of refugees from Nazi Europe who settled in the UK such as Naomi Blake, Frank Meisler, Oscar Nemon and Georg Ehrlich. The tour finishes with the most recent sculpture, Unity, 1992 by a Croatian refugee from former Yugoslavia, Ivan Klapez.
This is a live virtual tour hosted via Zoom video conferencing where your guide will give an illustrated presentation of the tour route with an accompanying talk. There will be opportunities for questions and interaction both during and after the virtual tour.
Sanctuary in the City - Public Art by Refugees and Immigrants
Another great virtual walk in London, learning about public art in the City by refugees and immigrants. Marilyn Greene gave lots of interesting information both about the works of art and their creators. I hope to do this walk in reality when times improve.
5* Trip advisor review March 2021
This was a really fascinating tour. Marilyn had found a range of interesting & different artworks dotted across the City of London. They were all linked by a connection to people coming to London from abroad as refugees, across many centuries.
She told us details of the sculptors and the meanings of the artworks which was often very moving. The tour was also well illustrated with a map so it can be followed on the streets in the future.
5* Trip advisor review March 2021