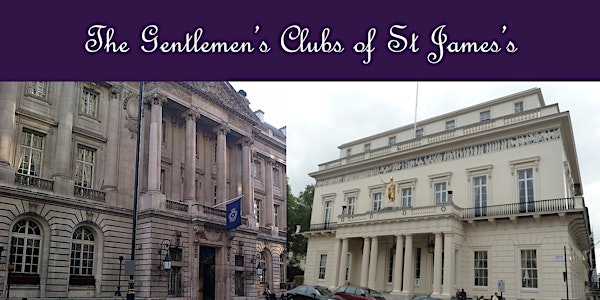 Virtual Tour - St James's Gentlemen's clubs: Victorian London's LinkedIn
Event Information
Refund policy
Refunds up to 1 day before event
Stories of how the unique social, political and economic conditions of the age led to the rapid rise and fall of these august institutions.
About this event
It is said that London is one of the more unplanned of great world cities, but whilst there may have been little by the way of "grand design" in its growth, little also happened by complete accident.
The gentlemen's clubs of St James's are a classic case in point; it is inconceivable that their explosive growth in the latter half of the 19th century and their intense concentration in such a small area could have been a historical, social or geographical accident.
On our virtual tour we will visit many of the remaining clubs and explore the unique confluence of influences on their rapid growth (and decline) and why they sprang up when and where they did.
The sheer bombast of the age also created some of the finest neo-classical architecture in London, so there'll be lots of pictures of impressive buildings too!
This is a live virtual tour hosted via Zoom video conferencing where your guide will give an illustrated presentation of the tour route with an accompanying talk. There will be opportunities for questions and interaction both during and after the virtual tour.
Reviews of this virtual tour that my guests were kind enough to leave on tripadvisor recently (full reviews can be seen here):
"Mark is the perfect guide to London's gentlemen's clubs, His virtual tour is well illustrated, combining fascinating facts with entertaining anecdotes. Highly recommended!"
"St James's Gentlemen's Clubs Virtual Tour with Mark Rowland was a great experience. He was very knowledgeable and very interesting. I would definitely go another tour with him. The graphics and maps for the tour made it really easy to understand the neighborhood."
"I watched the zoom virtual tour with Mark around the gentleman's clubs of the St James's area of London. Mark was very knowledgeable and enthusiastic and really brought the era and the glory days these clubs to life. He gave us plenty of background to set the scene and to understand why these clubs opened and the important location of them. Wonderful history, wonderful architecture and larger than life characters. Superb tour."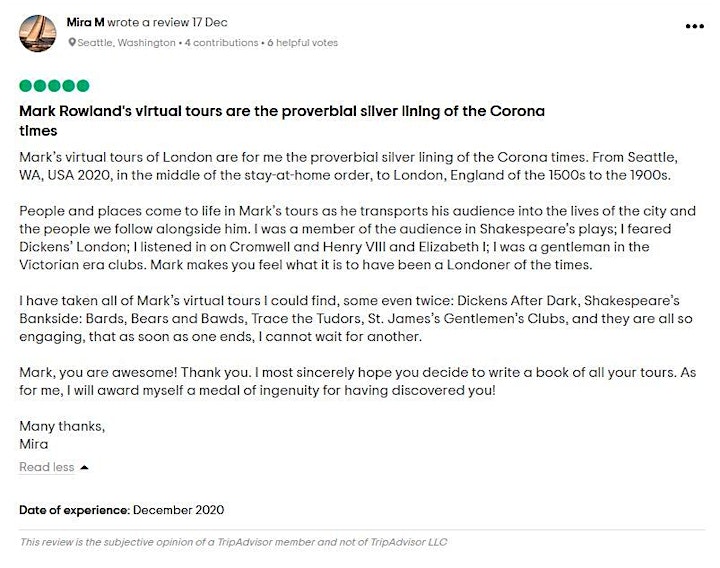 Date and time
Location
Refund policy
Refunds up to 1 day before event