Description
You're invited to... Virtual Worlds Masterclass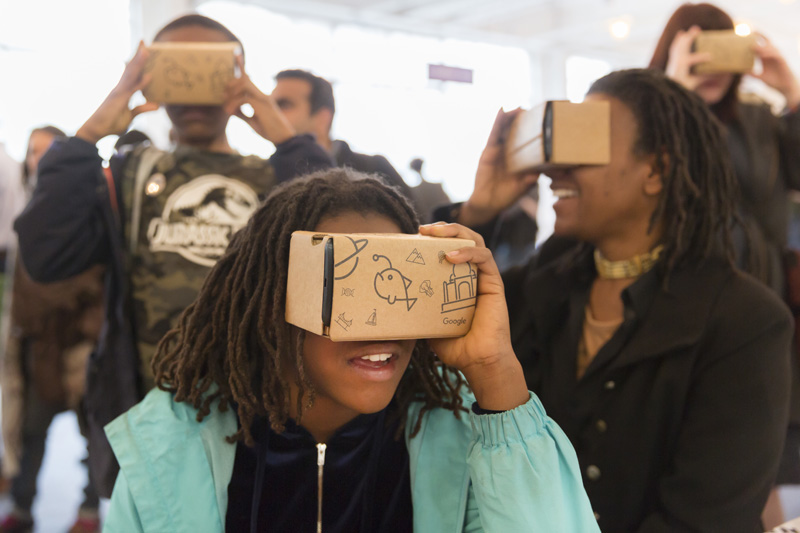 Enter into new virtual worlds and understand the technology behind virtual reality. Children will be introduced to virtual reality and will develop an idea to build a new world.
In this workshop, we will explore how VR is a trick of the mind and go back in time to understand how technology is making this centuries old tool a major new technology.
Children will explore VR using smartphones and special headset viewers and will be able to build their own virtual space with the Cospaces App that can be viewed live in VR.
Please note that no physical products will be taken away from this workshop.
How much is a Masterclass and what does it include?
A ticket is £25 and includes 1 hour masterclass for a child and an accompanying adult.
Accompanying adults need to stay on site throughout the masterclass and we recommend you join in the masterclass. A £25 ticket also includes entry to Mega Maker Lab for 1 adult and 1 child, which is in the main hall outside the Imagination Lab. Additional adults and children in the group that will not take part in the masterclass but want to explore Mega Maker Lab must buy a ticket. You can add additional entry tickets to Mega Maker Lab here, or you can purchase Mega Maker Lab tickets separately on the event page.
Who are masterclasses for?
Children aged 7-12 years and an accompanying adult.
The masterclasses are aimed at children, but an accompanying adult needs to be on site at all times as these are not drop-off events. Adults can also attend and enjoy the workshop too. The ticket includes entry into Mega Maker Lab which is an experience designed for adults and children to enjoy together.
Can I attend a masterclass without visiting Mega Maker Lab?

The masterclasses are an additional experience as part of the Mega Maker Lab and by booking a space at a Masterclass you get entry to Mega Maker Lab for one child and one adult included. It is not possible to attend a Masterclass without also entering the Mega Maker Lab, these tickets are combined.
When can I go into Mega Maker Lab?
You can enter Mega Maker Lab anytime between 10am-5pm on the day your masterclass is booked, so that's before or after your Masterclass time. Entry with a £25 ticket is for 1 adult and 1 child. Any additional adults or children in the group not attending the masterclass must buy tickets separately.