Description
Visibility for Introverts is a networking event for female business owners with a difference, focussing on real connection, not small talk.
As an introvert in business, do you find yourself:
Avoiding the spotlight

Avoiding telling others about how awesome you are

DEFINITELY avoiding those all important networking events where you have to introduce yourself to complete strangers
In this small group workshop (maximum 8 attendees), meet other introverts in business and get pointers for how to get visible without feeling awkward or sleazy.
Get feedback from two experienced (and introverted) business coaches, as well from fellow introverts in business.
What should I expect?
At the event you get to spend some time talking about your own business in a group coaching environment so you get feedback on your ideas from others who will share their own experiences so that you will feel confident and have a plan for the next move you want to make in your business.
There will also be training in the event around self promotion and being more visible – a big thing we know that introvert business owners can often struggle with.
Who's running this event?
Gemma Stow is an specialist accredited coach who helps introvert female leaders to have the confidence to find their voice and promote themselves in a way that feels good to them. She's joining us all the way from the UK where she has being running these style of Introverts Talk Biz events to great response. www.gemmastow.com
Charlene C Lam is a certified business and life coach. She excels at helping creatives to show and sell their work. Her podcast Show and Sell with Charlene shares marketing mindset tips to help creatives get visible in an authentic and effective way. hicharlene.com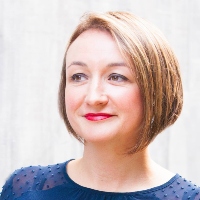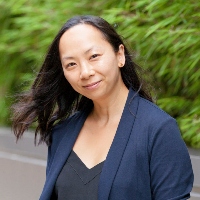 They are coming together to bring you the NYC version of Gemma's popular Introverts Talk Biz events. There are limited tickets (maximum 8 attendees) as this, of course, is an intimate event (we don't need large crowds and noisy venues to have fun!)
Grab your ticket now -- it's only $40 for some incredible support, coaching, networking with likeminded ladies and business planning to take your business forward and to the next level.
This event if for you if:
You run your own business and have things that you want to do more of but not sure where to start.
Want space to talk about your own business to other business owners that get it – and have time to do that without having to fight to get your voice heard.
Need some more focus and to spend some time working ON your business rather than just IN it all the time.
What previous participants have had to say about the events:
"The idea of standing up and talking for 3 minutes in front of a group of people at traditional networking groups fills me with fear! This group is to complete opposite and I was able to share my business in a much more comfortable way and I feel like I've made real connections and have so many ideas on how to grow my business by tapping into the expertise of other business owners."
"" I have never had the confidence to go to a networking event, and Gemma understands that mindset and creates a supportive atmosphere where you network without even realising it. It was a fantastic opportunity to meet likeminded women who have a wealth of experience and business knowledge and are happy to share it. With Gemma facilitating the morning, we all left feeling positive about our businesses and with a focused action plan to move forward. Already looking forward to the next one! "
" Totally exceeded my expectations! Connection face to face is invaluable for me and clarified my next steps. The most valuable part was hearing other people's ideas as well as sharing in a structured way. "