Vision Activation Workshop London - Design your Destiny

Friday, 30 June 2017 from 10:00 to 16:30 (BST)
Event Details

Welcome, 
you are specially invited to attend Placida Acheru's Signature Vision Activation Workshop on 30/06/2017.
The event promises to take you through a journey which will effect a positive change in your life.
Take out time to Design 2017. What would you like to have happened by the end of 2017?
Clear out the uncertainties going on in your mind, by creating your souls plan.

READ HAPPY ATTENDEES STORY:

"When I heard about this workshop I was so excited and knew that I wanted to attend.I didn't book straight away and by the time I wanted to book the tickets were sold out.

I persevered and managed to secure a place and it was truly enlightening!
I loved the whole structure from the 7 moments of self – reflection, to the wheel of life and of course the amazing vision board session.
I am so excited about what's to come and strongly believe it will happen. Just declare it. Clear out any blocks and wait for whatever you want to happen.Brilliant session and thank you xx." ~ Sonia Danner
==================================
"I came in expecting to know my vision with more clarity and I was given more than that!
Placida has opened my heart to the innumerable possibilities that lies ahead and the power to believe in each one of them.  I'm going energised, grateful and with lots of possibility. Wishing her lots of success and amazing moments" ~ Tampha Gupta

==================================
I came with an open mind and heart. I now appreciate the need to be thankful, reason for being and method of doing so. PURE MAGIC! ~ Marie Augustine

==================================
You do not want to miss this powerful one-day workshop where we will give you tools to Design Your Destiny and Create the Life you Desire.
 By the end of the event you will gain the knowledge that will help you:

Reclaim, Recharge and Rebrand
your Life and Business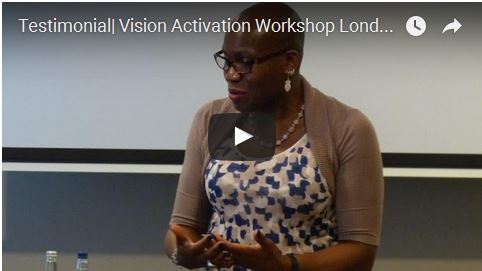 OPEN YOUR EYES: Placida takes attendees through the process of visualisation, a mechanism to create new thoughts. 

Attendees of this event have had their goals materialise, some cases almost rapidly. It is a sure experience when followed. We call the results... MIRACLE.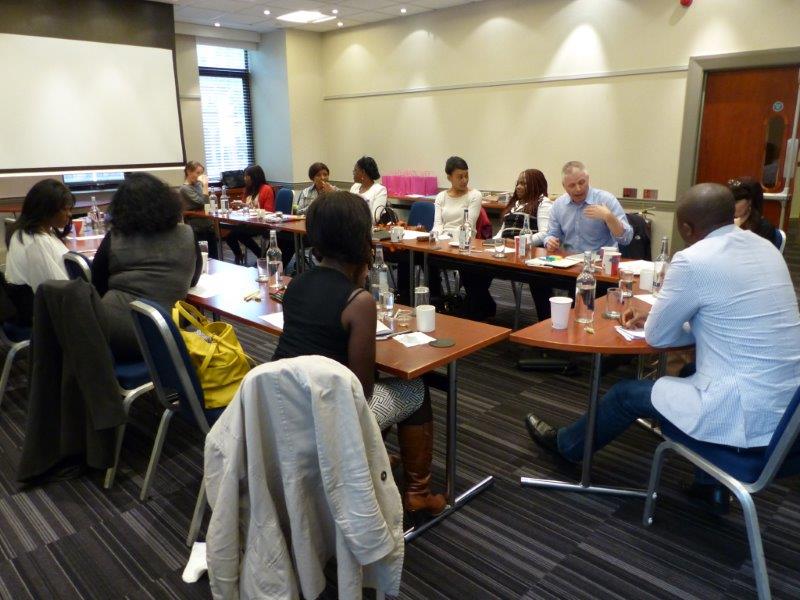 CREATE AND ACTIVATE YOUR VISION BOARD

We crown the whole process of the day by creating an individualised Vision Board. 
The concept of a Vision Board is to map out your desires however great. Once you create and visualise you can materialise.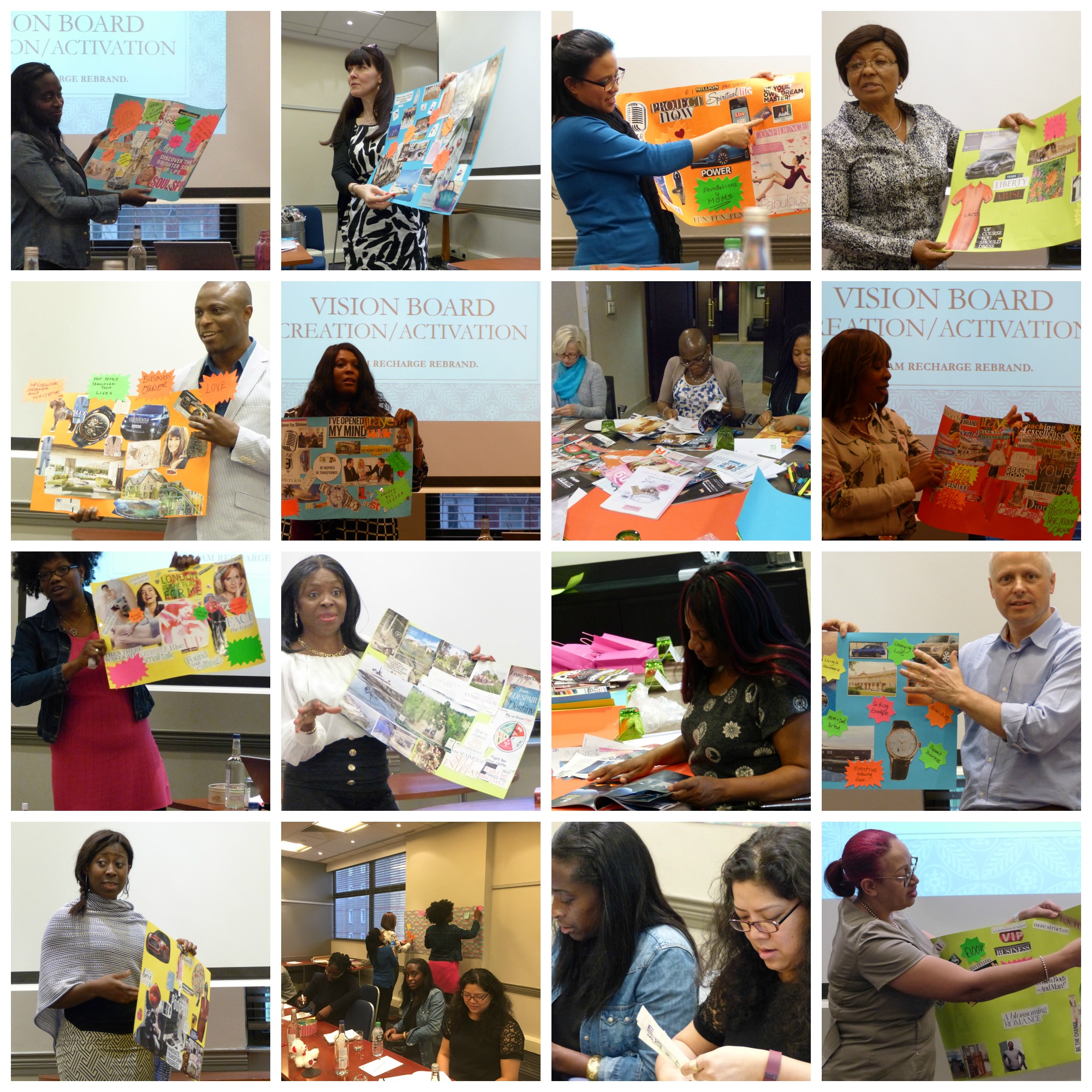 THIS POPULAR EVENT SELL OUT FAST ... SECURE YOUR PLACE TODAY!
WHY ATTEND PLACIDA'S WORKSHOP?
Placida is a personal example that when you Visualise you can Materialise. Her fortune today: a leading career, home and relationship are all results of the principles she applies daily.

These achievments qualifies her to teach others to attain personal success.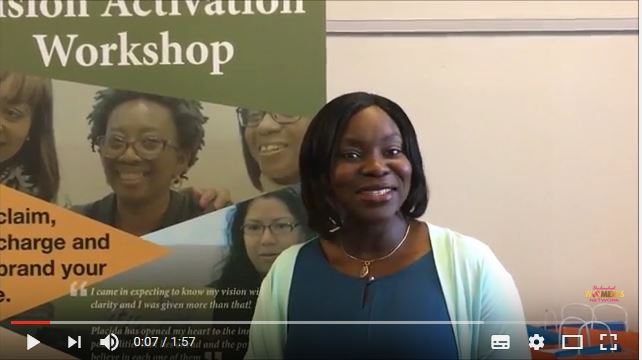 You too can achieve your own life goals.
This workshop will open your mind eyes to posibilities and make you achieve your future goals.

Placida's workshop is more than just creating a vision board. She guides attendees on eliminating blockages, by removing the block you create space for your vision to manifest.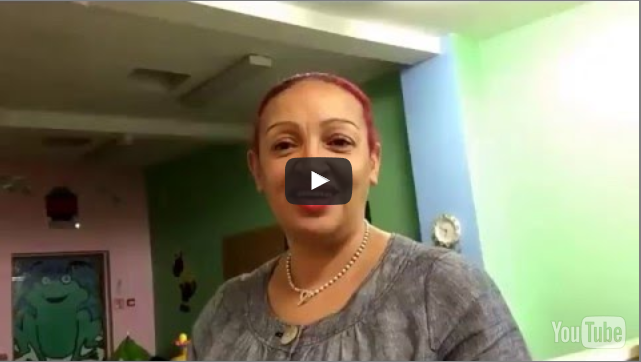 MORE OF WHAT YOU WILL GET FROM THE VISION ACTIVATION PROCESS:
Discover opportunites that allow abundanance

Learn and practice daily techniques to remove blocks
Identify and remove everything that has been holding you back from moving forward
Create the life you desire and embrace the new you
Leave the event ready to raise standards with the confidence that life will never be the same. You are born to SHINE!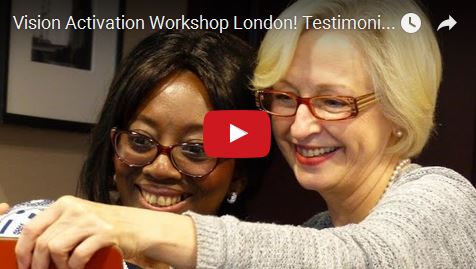 The purpose of the workshop is to help you create a clear plan for
your future, Identify and activate your natural gifts.
We also highlight how gratitude, declaration
and visualisation are powerful tools that help manifest one's desire.
We focus our mind to send out the clearest messages.
WHAT IS THE INVESTMENT:
EVENT ENTRY - £197.00 per person
GROUP OF 5 - £120.00 each
GROUP OF 10 - £98.50 each
Half hour Coaching session with Placida - £297.00
YOUR TICKET INCLUDES: 
WORKSHOP MATERIALS - we provide everything (tools, magazines, e.t.c.



Vision Activation Workbook
Light and Lunch refreshments

Networking with people who are visionaries
Access to a private community to keep you continually motivated and focused to achieve your goals
WHO NEEDS TO EXPERIENCE THIS EVENT? 
You are single and desire a fulfilling relationship 
You want to upgrade your finances
You need some direction around your career path
You are working on a project and need clarity to make it epic
You need a roadmap for your life and business

You have never created a vision board and would like to experience the process 
You know it's time for a change 
PAST ATTENDEES ARE?

Business owners, HR consultants, Marketing Consultants, Managers, Health Practitioners, Directors, Team head, Work at home mums, Holistic Terapist.
WHAT DO I BRING?

Bring you, ready to play fully, YES!! - come with an open mind that's ready to receive
Dress code - Casual clothing 
We invite you to join Placida and her team, visualise to materialise your dreams.  Experience the power of abundance like never before.


YOUR NEXT STEP ...
BUY YOUR PREFERRED TICKET AND WE WILL SEE YOU AT THE EVENT.

To Your Growth and Success
Team VAW for

Placida Acheru
3x International Bestselling Author
Entrepreneur.Speaker.Coach
Helping you transform your everyday into the power to create wealth.
Save
Save
Save
Save
Save
Save
Save
Save This Event
When & Where

Holiday Inn - Kensington Forum
97 Cromwell Rd
SW7 4DN
United Kingdom


Friday, 30 June 2017 from 10:00 to 16:30 (BST)
Add to my calendar
Organiser
Placida Acheru
Placida is one of UK's top Business mentors and brand visibility strategist. Founder of Coaching 4 Excellence, she is dedicated to guiding others towards taking charge of their lives, breaking through roadblocks to systematically transform their everyday into the power to create wealth.
She has helped many reach new heights through her programs and is known to make work light. She will literally hand-hold clients to a success in their business.
She works with her clients and shows them how to properly apply successful business fundamentals of running a company from Planning, Mapping, Financial strategies to gaining the motivation to push forward. Working with her, one acquires offline and online marketing strategies, discovering and maximizing the opportunities that come their way.
She is a straight talking Business Coach who helps clients get laser focused on their goals.
Placida has been featured in digital prints (People.co.uk), TV shows (Sky 182 Ben TV, OH TV, The Sporah Show) She's also on the list of Top 100 Most Influential Black People on digital/social media drawn by eelanmedia.com
She went from being a school administrator to an internationally recognized business coach and mentor.
Schedule a call ... Visit http://my.vcita.com/placida.acheru.
*********************************************************************************
MY SPEAKING AREAS INCLUDE ONLINE MARKETING AND VISIBILITY, WOMEN EMPOWERMENT, BUSINESS DEVELOPMENT
*********************************************************************************