About this Event
WE WILL BE CATERING IN THE BEST HOUSE & GARAGE MUSIN FROM THE EARLY 90'S TO PRESENT DAY. THIS WILL BE PART TWO OF VISION LONDON,
THESE ARE LIMITED TICKET. GET THERE FIRST OR TRY AND PAY ON THE DOOR..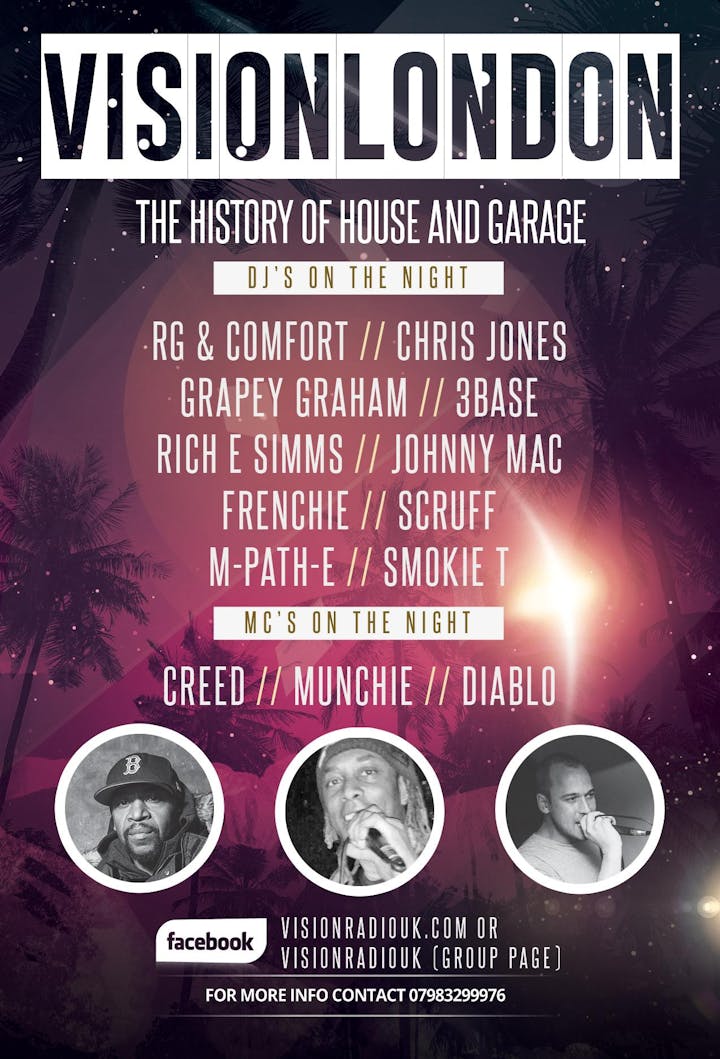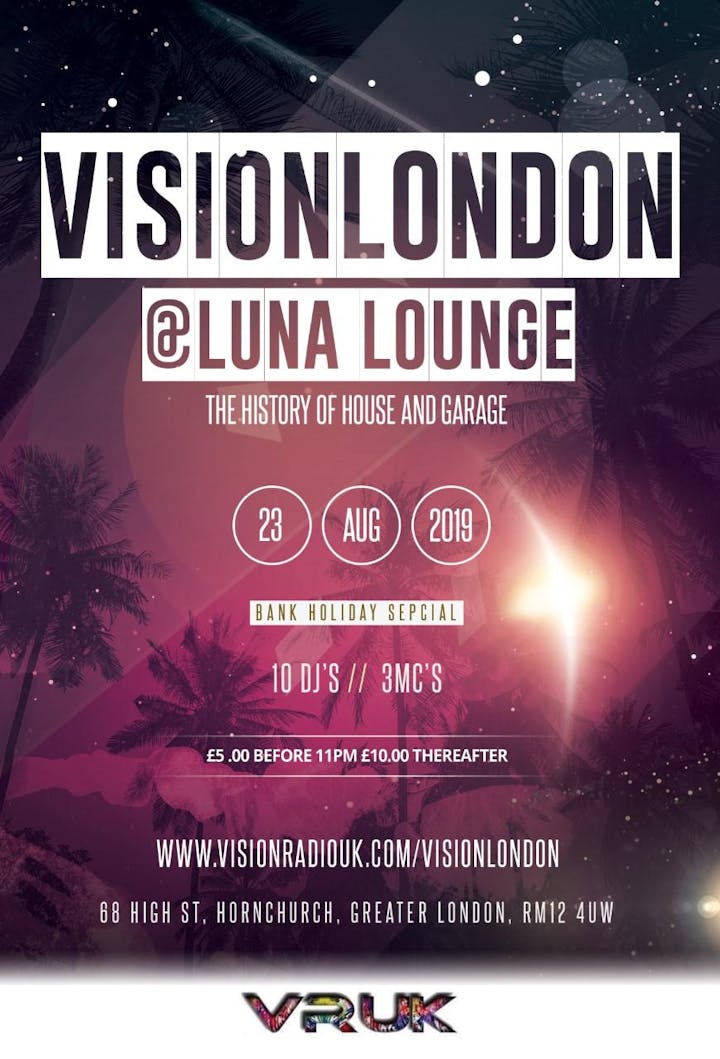 THESE ARE EARLY BIRD TICKETS GUARANTEES YOU ENTRY. THESE ARE LIMITED TICKETS. OR YOU CAN GAMBLE AND PAY ON THE DOOR..