Vision Mapping Strategy Workshop ~ Bringing YOUR vision to life
Sales Have Ended
Ticket sales have ended
This event is now closed for bookings. If you are interested in attending future events please contact the organiser to register your interest.
Sales Have Ended
Ticket sales have ended
This event is now closed for bookings. If you are interested in attending future events please contact the organiser to register your interest.
Description
Maybe you started 2016 with all guns blazing.
You were on a mission.
There was no stopping you!
Then, and this will be different for each of you reading this so I won't be time specific, you began to lose momentum.
Now it's possible this isn't your fault of course.
Work, life, other people got in your way.
It happens!
So how do you make 2016 different to 2015, 2014, 2013 . . . ?
You join me on January 28th at Revolucion de Cuba in Nottingham and create your very own New Year REVOLUTION! *
I'm running this special one day workshop so you and like minded business owners and busy professionals can go further, faster in 2016.
This VISION MAPPING STRATEGY WORKSHOP will bring YOUR vision to life and you won't want to miss it!
I can promise you an action packed day that will bring a whole new dimension to your business or career plan as I share a fun technique to help you powerfully create the vision for you and your business over the next 12 months and beyond. I've designed this especially for people who know what they want and are motivated to go out and get it and with that little extra will revolutionise your steps to get there.
Afterall, the difference between ordinary and extra-ordinary is so often just simply that little word - extra.
*Definition of a Revolution: A dramatic and wide-reaching change in conditions, attitudes or operation.
You will leave this workshop with a replicable blueprint, a focussed vision and a clear action plan.
All that and I'll throw in lunch, tea and coffee and for those who want to stay on for a drinks reception* too some networking afterwards.
Join me on Thursday 28th January at 10:30am and make 2016 the great success story it can be!
Don't lose the momentum you started the year with ~ stick with your intentions and you will achieve more than sometimes you think is possible.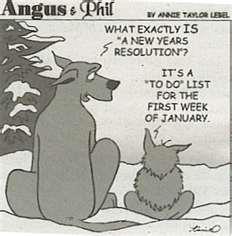 Book now to secure your place and I look forward to working with you on Thursday 28th January.
( *soft drinks will be available for anyone driving, participating in dry January or just preferring not to have an alcoholic drink)
Organiser of Vision Mapping Strategy Workshop ~ Bringing YOUR vision to life
Deborah Labbate - Helping Business Owners Go Further, Faster . . .
With experience of start up and exit and a lot of 'stuff' in between which I've gained since starting my first business back in the '80s. I've exited successfully from one business and under some distress from another. It's all gone in the experience pot which I share with my clients. 
You can read what my clients have to say about working with me here 
My passion for the last 12 years has been supporting businesses, both start-up and established.
I offer mentoring support and practical business advice across a range of sectors to business owners and their teams to drive growth using the tried, tested and proven ideas I've worked with myself.
Often called a confidante, or a critical business friend and sometimes a 'Secret Weapon'.
It really doesn't have to be lonely at the top!
My no nonsense, straightforward approach combined with a unique blend of skills and years of practical business experience could be just what you need if you want an improved bottom line, progress in your business or looking to exit. Maybe even get a bit of your life back into the bargain!
It really doesn't have to be lonely at the top!
I know what that can feel like - I've been there!
An initial chat costs nothing and could be just what you need.
 Check out my services on the website  
 Message me if you have any questions. 
Star Connections by Deborah Labbate  

Connecting you to the people you want to meet.
Business development strategy and planning 

Business development done for you

Networking

Introductions

Referrals

Events