Vision2020 Event: "Horizon 2020 for SMEs"

Friday, 25 October 2013 from 13:30 to 17:00 (GMT)
Event Details
Vision2020: The Horizon Network will be holding its first Small and Medium Sized Enterprise (SME) information event in London on 25th October 2013, hosted by Imperial Consultants (ICON). The theme of the event will be connecting SMEs with research and technology organisations in preparation for the upcoming €70 billion Euro Horizon 2020 European funding programme.
SMEs are one of the groups that stand to significantly benefit from Horizon 2020, and they will be allocated at least €7 billion Euros for research and innovation work. The EU is also making significant efforts to unlock the vast amount of valuable research and Intellectual Property that is held by universities and research centres across Europe, through fast-track to market schemes designed specifically for innovating SMEs.
Vision2020 is delighted to confirm that Bernd Reichert (Head of SME Unit in DG Research & Innovation, European Commission) will be a keynote speaker presenting opportunities in Horizon 2020 for SMEs, alongside representatives from the UK Government's Department for Business, Innovation & Skills, representatives of SMEs that are active in European research and innovation and representatives of the Vision2020 platform. This event is free for SMEs (one representative per SME) and will be the first in a series of Vision2020 SME outreach events that will be held across Europe.
The location of the event is Lecture Theatre G34, which is in the Sir Alexander Fleming building in Imperial College London's South Kensington Campus. The building is numbered 33 on the map shown here: https://workspace.imperial.ac.uk/campusinfo/public/sthkencampus.pdf Directions to the location are shown below.
Please send an email to contact@2020visionnetwork.eu if you have any queries about this event.
"Horizon 2020 for SMEs" Event: Draft Programme
13:30 - Arrival, tea and coffee
13:40 - 13:50 - Welcome
Policy Perspective - Opportunities within Horizon 2020
13:50 - 14:50 - Bernd Reichert - European Commission - Head of Unit for SMEs, DG Research and Innovation. Presentation followed by Q&A session.
14:50 - 15:20 - Lee Vousden/Gary Logan - UK Government Department for Business, Innovation & Skills. Presentation followed by Q&A session.
15:20 - 15:40 - Tea and coffee break
EU Funded Research and Innovation: Commercial Case Studies
15:40 - 16:00 - ICON (Imperial Consultants)
16:00 - 16:20 - Mike Whelan - iQur Limited (Pharmaceutical SME) - Director.
16:20 - 16:30 - Short break
The Vision2020 Platform: Connecting SMEs with Research & Technology Organisations
16:30 - 17:00 - Vision2020 Team
17:00 - Event finishes
  Media Partner: Knowledge Transfer Networks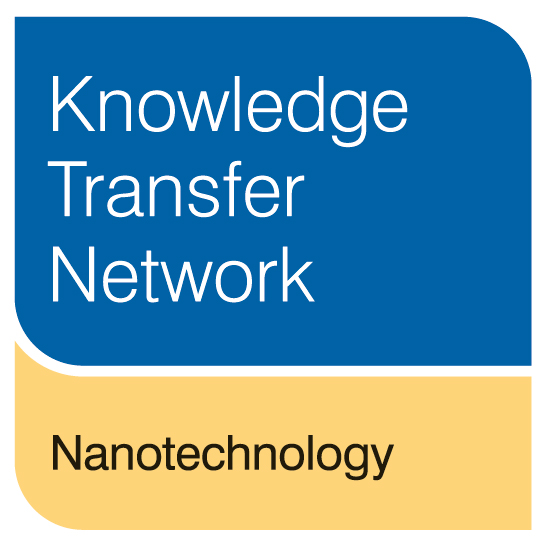 Directions to the Sir Alexander Fleming Building
By Tube
Take the Piccadilly, Circle or District Line to South Kensington. From South Kensington station,
the campus is only five minutes' walk. Either follow the subway signposted to the museums or
walk north up Exhibition Road. Take the first left into Imperial College Road. The Sir Alexander
Fleming building is the second building on your left.
By Rail
Take a National Rail service to London, and then follow the Tube directions above.
By Bus
- 9,10 or 52 - Royal Albert Hall
- 74 or 14 - Victoria and Albert Museum
- 49 - Gloucester Road
- 45A or C1 - South Kensington
- 70 - Queen's Gate
- 9A - Prince Consort Road
By Plane
From Heathrow airport:
Take the Underground train (Piccadilly Line) to South Kensington station (50 minutes travelling
time).
From Gatwick airport:
Take a Connex or Gatwick Express train to Victoria station (journey time 40 minutes) and then by
Underground train (Circle or District Line; westbound) to South Kensington.
Both airports are some distance from central London and a taxi is not recommended for the
whole journey. However, if you have to do so, establish the cost before you get in.
Car Parking
Car parking at the South Kensington campus is severely restricted and you are advised NOT to
bring a car unless permission has been given. After 6pm, at weekends and during vacations the
car park is open to the paying public. Parking in the streets surrounding the College is at pay and
display or parking meters for limited periods only.
When & Where

Sir Alexander Fleming Building, Imperial College London

SW7 London
United Kingdom


Friday, 25 October 2013 from 13:30 to 17:00 (GMT)
Add to my calendar
Organiser
Vision2020 is an Open Innovation platform for research organisations & companies participating in the 'Horizon 2020' EU funding programme.
The EU's Horizon 2020 programme has an €80 billion budget to fund thousands of research & innovation projects worldwide.
Vision2020 connects leading research institutions to innovating businesses around the world, so that together they can access Horizon 2020 funding to deliver pioneering projects.
Vision2020 is powered by the Crowdhelix collaboration platform.