Description
Vision2020: The Horizon Network will hold its next RTO Members' event, dedicated to our university & research and technology organisation members, at IBM Technology Campus in Dublin on 27th May 2016.
The aim of this event is to discuss Vision 2020's activities and future developments, exchange information on best practices for Horizon 2020 and establish potential collaborations. This year's event will focus on driving innovation and reviewing industrial engagement in Horizon 2020, as we approach the half-way stage of the programme's implementation.
There will also be the public launch of the Crowdhelix collaboration platform, which has been designed to support Vision2020's growing activity levels.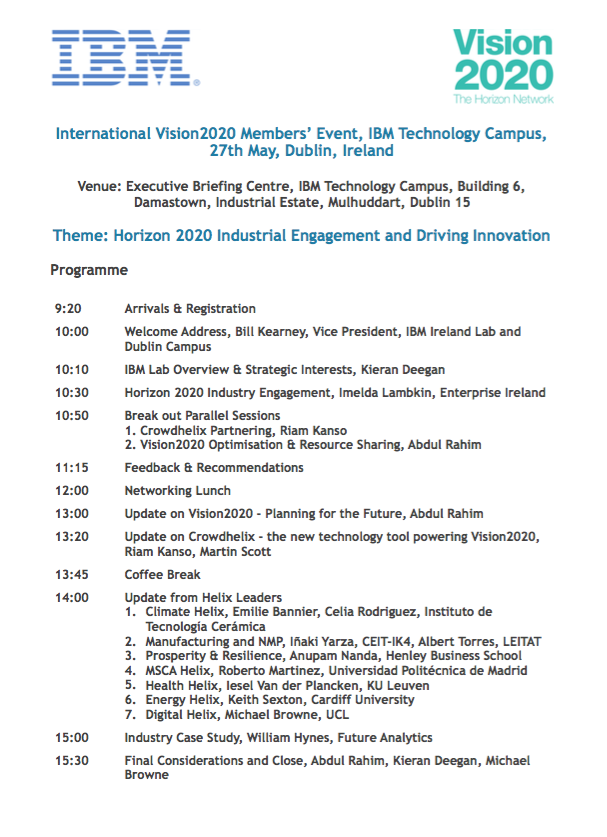 Travel & Accommodation
All useful practical information can be found in the EBC Guide available here.