London Historic Buildings Trust's Spring 2021 training programme: Visioning & Viability - Establishing Heritage Projects. Free, online.
About this event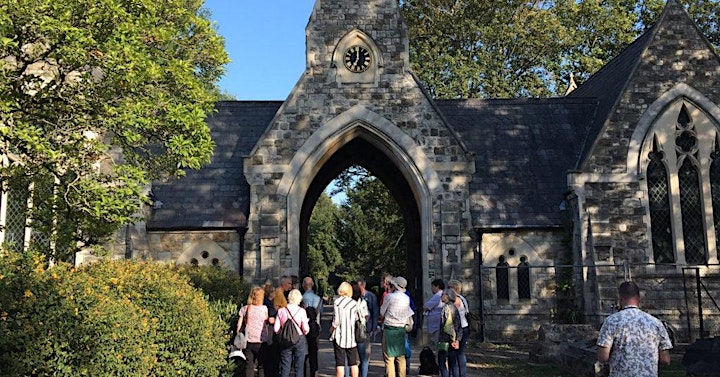 Join us
Are you at the start of your heritage project journey?
Do you want to better understand what's involved in developing and delivering a successful heritage project?
Or do you need to rethink your project because of COVID-19?
Leading heritage charity, the London Historic Building Trust (LHBT), are launching their first training programme of 2021: Visioning & Viability - a series of FREE ONLINE workshops for those who are new to heritage projects, or who need to rethink an existing one.
These workshops are open to anyone, but it has been especially tailored for community groups, charities and voluntary organisations who are at the start of their project journey.
The Series has been planned with the aim that attendees join all three workshops, however, it is possible to drop in on one or two if that suits.
Training Schedule
Workshop 1 - Introduction
2pm-5pm on Monday 17th May
Workshop 1 is an introduction to heritage projects and will cover:
Session 1: What is Heritage Project? (Georgina Nayler, LHBT)
Session 2: Understanding Your Heritage Project (Chris Goucher & Nicola Dyer, Greenwoods Projects)
Case Study: Refugee Support Network
Workshop 2 - Visioning
2pm-5pm on Tuesday 25th May
Workshop 2 is focused on Visioning and will cover:
Session 1:Establishing your Vision (Rosie Fraser, LHBT)
Session 2: Effective Project Scoping (Niall Phillips, Purcell Architects)
Case Study: Edmonton Charity School
Workshop 3 - Viability
9am-Noon on Tuesday 8th June
Workshop 3 is focused on Viability and will cover:
Session 1: Foundations of Viability (Laura Williams, Architectural Heritage Fund)
Session 2: Maximising Viability (Alix Slater, Alix Slater Consulting and Training)
Case Study: Brixton Windmill and Education Centre
About LHBT
LHBT is the only London-wide building preservation trust, we deliver successful, high quality heritage-led projects. We re-use historic architecture throughout Greater London to create sustainable projects, innovative social solutions and cultural benefits for future generations.
The London Historic Buildings Trust has over 30 years experience, having been set up in 1992 as the Heritage of London Trust Operations Ltd (HOLTOP) and was rebranded in 2019.
This programme is supported by Capacity Building Grant funding from Historic England.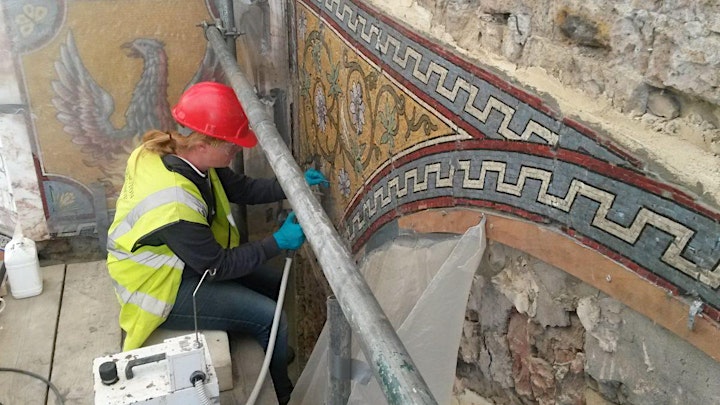 Speaker Profiles
Georgina Nayler, London Historic Buildings Trust
Georgina has worked in grant giving throughout her career, particularly in the heritage and conservation field. She was Director of the Pilgrim Trust until May 2020. She has been a member of the Historic Buildings Council for Scotland, Chair of Archives Revealed and Chair of the Women's Diversionary Fund. She is currently Chair of the Charlotte Bonham Carter Charitable Trust, Deputy Chair of the Pitzhanger Manor & Gallery Trust, a member of the Finance and Audit Committee for the Society for the Protection of Ancient Buildings and a member of the Development Board for the Royal Society of Sculptors.
https://www.londonhistoricbuildings.org.uk/
Chris Goucher and Nicola Dyer, Greenwoods Projects
Greenwoods has been providing consultancy services to the property industry since 1986. They have gained a reputation for no nonsense advice and retain a flexible approach to project delivery. Projects include large mixed use developments, Residential projects, and Regeneration initiatives. They also have particular expertise in Conservation and Restoration projects and work extensively with community based clients, Building Preservation Trusts, Ecclesiastical Organisations, and Housing Associations.
Chris Goucher is a Director at Greenwoods. He is a Chartered Surveyor with 30 years' experience in project management and quantity surveying.
Nicola Dyer is Associate Project Manager, dealing with projects across the heritage built and natural environment, including business planning, route planning, and early-stage project development.
Refugee Support Network
In just 9 years, Refugee Support Network (RSN) has grown from a small local project into a charity which now supports over 500 refugee and asylum-seeking children and young people every year.
Just before Lockdown they completed on the purchase of an old bank in the heart of Harlesden, Brent, with the aim of transforming the building into a unique refugee education centre, a social impact hub for partner organisations and the local community, as well as a home for RSN.
They were awarded planning permission in October 2020, and are now finalising their funding package.
https://www.refugeesupportnetwork.org/
Rosie Fraser, London Historic Buildings Trust
Rosie Fraser, Vice Chair, was previously Executive Director of The Prince's Regeneration Trust. She is now a freelance Projects Consultant. She is a member of the Royal Institute of Chartered Surveyors. As a Trustee she is responsible for overseeing improvements in communicating and measuring social impact, and was closely involved with LHBT's Resilient Heritage Project.
https://www.londonhistoricbuildings.org.uk/
Niall Phillips, Purcell Architects
Niall is a partner at Purcell Architects. Niall seeks the highest design standards for new work and has an innovative approach to projects. From early days, he discovered a talent for packaging up the elements that need to be in place before drawing can start: resources, funding, acquisition and development programming.
Niall was a founder of the Vivat Trust for building preservation in the UK and the Brunel Engineering Centre Trust, Bristol. He has a track record for securing major funding from sources such as the National Lottery Heritage Fund.
https://www.purcelluk.com/
Edmonton Charity School
The Charity School was built in 1784 and for many years provided education for local girls, while the adjacent cottage offered accommodation for the school-mistress. In recent decades the school building has been used for various community activities, however for the last ten years, its poor condition has prevented public access and regular use. LHBT has secured funding from the National Lottery Heritage Fund and the Architectural Heritage Fund to commission and oversee the delivery of an Options Appraisal, through which a solution for the buildings will be identified.
The aim is to find an end use for the buildings that once again allows them to benefit the local community. To achieve this we're working closely with Enfield Council, the Enfield Society, the Diocese of London, Learning for Life Charity, and West Lea School.
Laura Williams, Architectural Heritage Fund
Laura joined the Architectural Heritage Fund in 2019 as the Transforming Places Through Heritage Programme Officer for the South and East of England. Laura has more than 20 years in the heritage sector with a particular focus on community engagement and raising funds for and managing capital projects.
The Architectural Heritage Fund (AHF) is a registered charity, working since 1976 to promote the conservation and sustainable re-use of historic buildings for the benefit of communities across the UK, particularly in economically disadvantaged areas. They offer project support at all stages, via advice, grants and loans.
https://ahfund.org.uk/
Dr Alix Slater, Alix Slating Consulting & Training
Alix has provided consultancy services to the heritage, museum and arts sectors for 25 years. She has experience working with a range of organisations including small volunteer run trusts, local authorities, private clients, ecclesiastic organisations and national bodies such as the National Trust and English Heritage.
Since forming Alix Slater Consultancy & Training Ltd. in 2010 she has worked to secure more than £40 million in funding for clients.
Alix's particular expertise lies in strategic planning, business and income generation plans, consultation, audience development and applying to the National Lottery Heritage Fund and Arts Council.
http://www.alixslater.co.uk/
Friends of Windmill Gardens
The Friends of Windmill Gardens is a local residents' group set up in 2003 to campaign to restore, preserve and enhance Brixton Windmill and Windmill Gardens. The Friends successfully restored and reopened the Windmill in 2010. They also successfully campaigned for the construction of an education centre which was funded by Lambeth Council and opened in 2020 as the Brixton Windmill Centre.
https://www.brixtonwindmill.org/