Location
1 Alexandra Place
Flat 5
London
NW8 0DY
United Kingdom
Description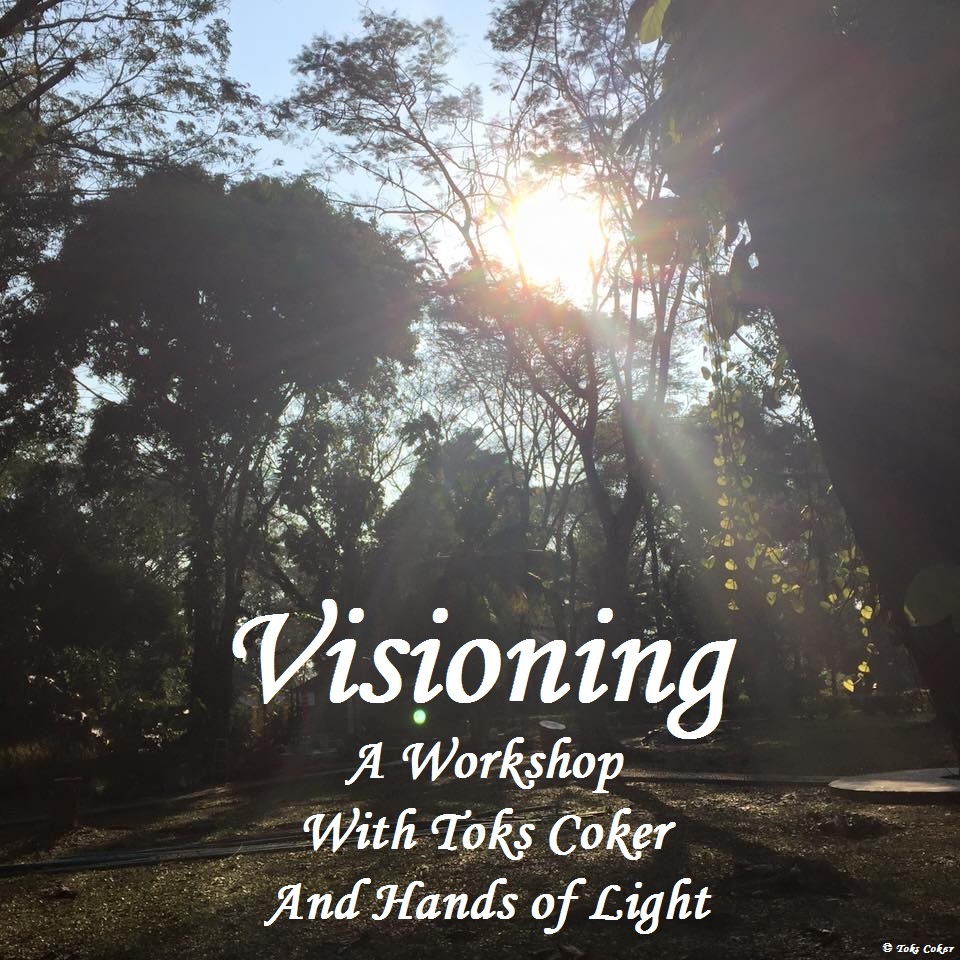 Greetings Legions of Light,
TIME TO TAKE A LEAP FORWARD. Do you have a business idea or relationship you are wanting to manifest but feel stuck and unable to do so? Have you been trying hard to move on from a pain and keep seeing the same patterns emerging? Are you finding it difficult to concentrate on one thing and find you are scattering your energy? Do you feel you are walking and climbing on broken glass in your life?
If you answered 'yes' to any of the above questions, then it is time to create a new Blue Print for your life. A Blue Print is a dream you have that you vision in your mind, body and spirit. Your Soul sings it to you. You intuit it. You feel it. You think it into being. You activate it because you want to and because you can.
So, do you think it is time to create a new Blue Print for your life? Are you ready to do what it takes to create and manifest 'the' wonderful dream and vision? Are you ready for a new You? Are you ready to Vision this new You? Are you ready to seed your Dreams? Are you ready to call forth these Dreams and live them? OR are you waiting for someone to give you permission to live your life or to help you?
If the answer is 'yes' then book yourself on this Vision workshop with Toks Coker. You are responsible for your life. Stop waiting for someone to give you permission to live your life. Only you have the responsibility to move your life forward. Grab it. What matters is Now – not yesterday, and, not the past, which has gone. Forgive the past and let go the past. Liberate yourself to create your Blue Print for your life.
This will be an auspicious and powerful opportunity for you to call forth a vision for yourself that will be with you for 2018 and beyond. As you Vision this Vision, you will also be calling forth the person that you need to become. In so doing, you will live this Vision and you will see it manifest.
Who are the people around you? Can you trust yourself to cry with them by your side? Are they empowering you or disempowering you? What is real in your life? What is false? Who is there for you?
Coming to the Visioning Workshop, you will find yourself surrounded by empowering people who are seeking what you are seeking e.g. more happiness, more peace and more direction. A gathering of Seekers looking for greatness in their lives will gather in a sacred space ready to take responsibility for their own lives and create manifestation on a grand scale.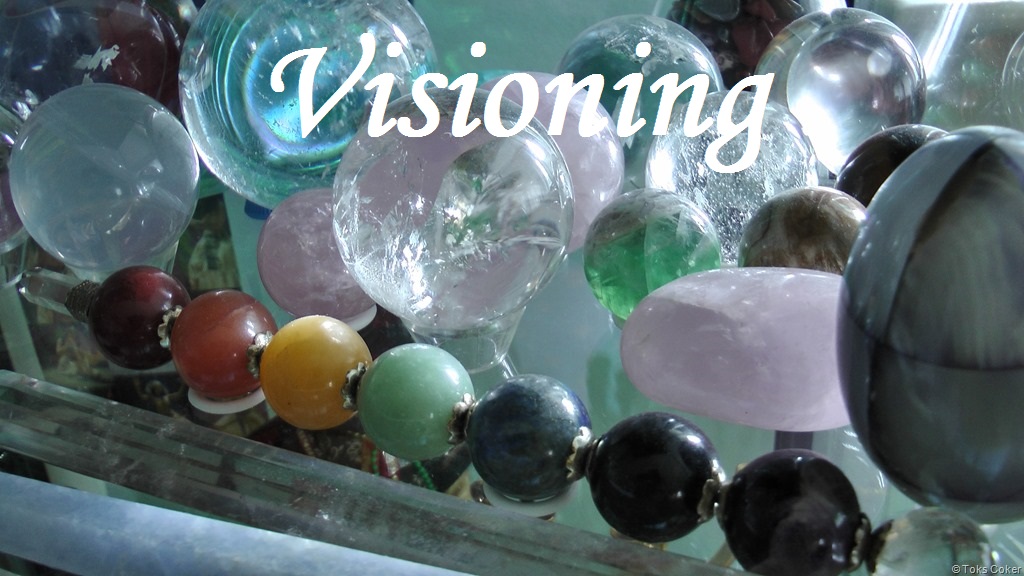 You will shed the negative layers of skin that mask your true beauty/handsomeness. You will sparkle like a diamond, radiating an inner light, that shines for ever. Only you can make your life happen. Take it in your hands and with great responsibility, allocate time to your Visioning and Vision. Be receptive to more for you.
In a sacred space you will create a Vision Board that supports you on a very deep level. As you weave the essence of your life in a visual display of grandness, you see physically your dream coming alive. You begin to weave a journey from finish to starting, from future to present now. You weave a New Blue Print. A New You. You live your dream and not someone else's dream.
During this workshop, we will be doing many exercises, which will shift your consciousness on many levels, moving you to a theta state as your brainwave changes. This higher state of consciousness will enable you to see clearly your new possibilities, new direction, new vision, new insights, new understandings, new process and new you. You can create and Vision anything you want instantly.
Here are some more benefits of this Visioning Workshop:
Practical Benefits
Your body will feel more relaxed, centred and calm.

You will stand taller with more confidence as you talk with more clarity and purpose.

You will create for yourself a Vision Board of your own making that defines who you truly are.

You will write your 2018 goals with your new Blue Print.

You will feel secure in yourself, as you take practical actions to manifest your dream.

You will identify practical ways of achieving your goals based on your truth and not someone else's limiting truth of you.

You may find an overall improvement in your health e.g. you may sleep better.

You will begin to look forward to a wholesome life – you can touch and have what you want.
"Toks creates the perfect loving and creative space for you to go very deep and express your truth, let go of all the unwanted blocks, as well as identify and clarify your life. This workshop cleared all my doubts and worries and allowed me to look forward to the coming New Year with a delicious excitement and dynamism. The space was great, warm and cosy. My alchemical resurrection was my own empowering." John Sergent
Emotional Benefits
You will learn to love and appreciate yourself and your life.

You will be more at ease with yourself, as you allow more kindness, compassion and happiness into your life.

It will be easier for you to lift your spirits when you are down.

Your heart will open.

You feel life has a purpose and you are protected and deserve happiness.

You feel deep emotional peace and safety in your newness and inner knowing.

You will have healed an emotional pattern from the past as you transform poison to medicine.

You will have a better understanding of your emotional self.
"A brilliant workshop at the right time of the year (the beginning) to let go of the past and to set new goals and a vision for the year ahead. Today I looked inwardly, enabling me to focus on my mind. I have never been to anything like this before and I found it easy to participate and get energy and motivation. Everything was done within a nurturing intimate environment with Toks' love, depth and wisdom." Project Manager
Mental Benefits
There will be more clarity in your mind than ever before.

You will have made some very clear decisions as you clear your mental baggage and clutter.

You will have an idea of where you were and where you want to go to.

You will re-define your true goals, vision, dream, Blue Print for 2018.

Your mental self-talk will be empowering and rewarding to you.

Mental worry, anxiety and stress will be reduced or removed completely.

You will recall mental images with ease and improve your memory.

You will experience creative thinking.
"Wearing white was a new thing for me in this inspiring space. I enjoyed most the exercise on writing my goals within a positive group energy. Toks' energy is greatly inspirational. She is a wonderful teacher." Mary London
Spiritual Benefits
You will be working at a high spiritual level that causes great shifts on all levels of your life.

You will connect to the Divine (whoever that is for you e.g. God, Buddha, Allah, etc.) and feel the connection. You will co-create your future with the Divine.

You will believe in your own magic, instantaneous visioning, and great possibilities.

You will sense a protection around your projects.

You will feel a strong sense of belief in your visioning as you experience Soul Making at work in your life.

Your spiritual strength and power will anchor your determination and focus to be a high achiever.

The spontaneous healing you receive will release you from past karma and limiting self-beliefs.

A balancing of your chakras will release endorphins and freshness around you.
"The healing energy that Toks offers in her workshops (and in her presence) are so very powerful and nurturing. The intentions set in the energetic space always draws back some very fruitful results. Thank you, Toks, for your unconditional love and light. My alchemical resurrection was finding my truth again. The exercise that moved me the most was the vision board exercise." Shahana Yasmin
This VISIONING workshop will be only a few days after the FULL MOON (31/1/18). This FULL MOON will be extra potent as it will not only be a SUPER MOON, it will also be a TOTAL LUNAR ECLIPSE: BLOOD MOON, and a BLUE MOON, as well. Transitioning through that powerful portal will set you up perfectly for the VISIONING process of this workshop: it will allow you to call forth clarity and much more. We recommend attending both workshops if you can. To read more and to attend the Full Moon in Leo Alchemy Gathering, click here:
http://bit.ly/2BioU4o



Bring with You
:
Something white to wear: a simple lovely all white outfit to wear to express your purity and vibrancy.

Your own food and drink if you are on a special diet. NO pork, pig or bacon please.

Pen, paper, crayons and scissor to write with and a notebook.

A picture of yourself (you may bring a few and make up your mind at the workshop). Pictures of you and your partner, your family, etc. You can decide which to use later.

Please bring at least 3 magazines, old or new magazines that you can us to look for pictures for your Vision Board. You could bring your collection of words and pictures you like (that represent you) from books or the internet etc. Whatever you feel you would like to add to your Vision Board please bring with you.

Please bring cash if you want to buy crystals. We will have crystals to help you with your work, career, relationship, love, money, sexuality, etc.

Please bring your printed ticket to hand in at the event, once you have paid on line. You can pay cash on the door, there will be change. Thank you.


Refreshments:
We will have refreshments of teas, biscuits, and chocolates to share throughout the day. Please bring your own lunch, especially if you are on a special diet. Bring something to share if you can. Please do not bring pork or ham please.

There is a small Tesco and some cafes and restaurants 2 or 3 minutes from the flat. When we break for lunch, participants will be asked to leave the space. Getting fresh air is always good for the brain.
Directions to Venue
:
Flat 5, 1 Alexandra Place, off Loudoun Rd, St Johns Wood, London, NW8 0DY
London Underground:
Swiss Cottage (Jubilee Line), Exit 5,gives you a 5-minute walk. Follow the sign for South Hampstead Overground down, Belsize Road. Once at the roundabout, cross the zebra crossing onto Loudoun Road. On your left you will pass the South Hampstead Overground station. Once across Alexandra Road you will pass along a church that is a block of flats and then you will see another white block of flats after that. Just in front of you, on the opposite side of the road, you will see Alexandra Place.
London Overground: South Hampstead on the Watford-Euston Line, gives you a1-minute walk. On exit, take a left onto Loudoun road. Once across Alexandra Road you will pass along a church that is a block of flats and then you will see another white block of flats after that. Just in front of you, on the opposite side of the road, you will see Alexandra Place
Buses:
13, 113, 82 (ask for the Boundary Road Bus Stop on Finchley Road), a lovely 2-minute walk. Walk onto Boundary Road. Turn right onto Loudoun Road. Alexandra Place is 1st on your left.
Car Parking: Monday – Friday FREE after 6.30pm.
Saturday and Sunday all day FREE parking.