Multiple Dates
Visit to Stockport Air Raid Shelters - Admission Tickets
Admission to Stockport Air Raid Shelters
About this event
Stockport Air Raid Shelters are carved into the natural sandstone cliffs under Stockport town centre. This intriguing network of underground tunnels offers visitors an unparalleled insight into life in wartime Britain in the 1940's. Visitors have the opportunity of learning about the experiences of local people during the second world war from the displays in the tunnels.
To ensure a safe and enjoyable experience for everyone, we have put new measures in place in order to meet the new government guidance on social distancing and hygiene.
Some of the changes that we have put in place include:
We are asking visitors to buy advance ,timed tickets online. PLEASE NOTE THAT ALL VISITORS WILL NEED A TICKET INCLUDING CHILDREN. If there are visitors in your party without a ticket we are unable to guarantee your entry.
A maximum group size of SIX people from the same household/bubble group can be admitted together. This is in order to adhere to the governments guidelines for Tier 3 restrictions and to ensure that social distancing is possible at all times around the museum.
We have introduced a one-way system for moving throughout the museum.
All visitors are required to supply and wear a face covering inside the Air Raid Shelters at all times unless they have a legitimate reason for not doing so, such as a health condition that makes it difficult to wear a face covering. Young children under the age of 11 years old are exempt.
There are hand sanitising stations upon entering and exiting the museum.
We have introduced additional cleaning protocols.
Full information about changes that Stockport Museums have made to follow government COVID19 guidelines will be available on the Stockport Museums Service website: www.stockport.gov.uk/museums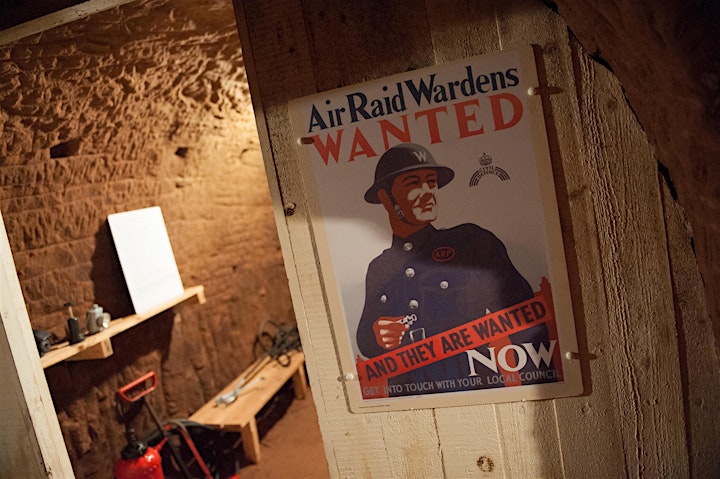 Organiser of Visit to Stockport Air Raid Shelters - Admission Tickets
Stockport Council's Museums Service look after a diverse portfolio of museums and historic houses including the Air Raid Shelters, Bramall Hall,  Hat Works, Chadkirk Chapel, Stockport Museum, Staircase House and Stockport War Memorial Art Gallery.  All offer great days out for all the family.