Description
This open day will mark the official launch of VisitScotland's new retail initative, Shop Local.

Shop Local offers the opportunity for communities, local businesses, craft makers, artists and designers to promote and sell their products to visitors via the VisitScotland iCentre network.
Working alongside craft association groups, Shop Local has been developed to provide a unique sales channel for small businesses producing 'Made in Scotland' products.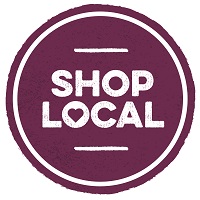 Hear from suppliers on the day such as Kirkcaldy based Alan Santry who will be showcasing the best-selling famous scarf and will be on-site to meet with visitors and locals alike to talk about their products. Other suppliers and businesses involved include Wemyss Ware, Your Piece/Fife Jamming, Fisher and Donaldson, St. Andrews Brewing Company and Eden Mill.
Although open all day (12.30pm – 5pm), we will be serving refreshments for businesses and have invited the local press along at 1pm – we hope to see you then.