Sales Have Ended
Registrations are closed
Registration for this event is no longer available through Eventbrite, however please contact us hello@artstaunton.co.uk and we'll be happy to help.
Workshop 1 – 'The Functional Mask' – design/make a mask for a specific purpose - to protect, to disguise, to amuse or to frighten…
About this event
Explore and develop ideas through investigations, sketches, research into relevant artists' work. Be inspired to collect images, refine ideas and plan a playful design for a welder's mask, or a face-covering to reflect your personality!
Visual Arts Workshops - Theme - The Mask Sessions
Arts Taunton through their Tyca festival are delighted to present a series of online visual arts masterclasses delivered by Go Create. This digital resource will take participants through a creative journey, exploring ideas and producing new and exciting artworks.
The theme of Masks reflects the new future that we all face as we move slowly out of lockdown.
A mask conceals something from view – it can be worn to disguise, to protect, hide, amuse or to frighten others. It may be something we "metaphorically" wear to present ourselves to the world, but use to hide what we really think or feel…
This series of four related (but stand-alone) 'workshop starters' are here to hopefully enable creative journeys to be begun, ideas to be explored and new and exciting artworks to be produced…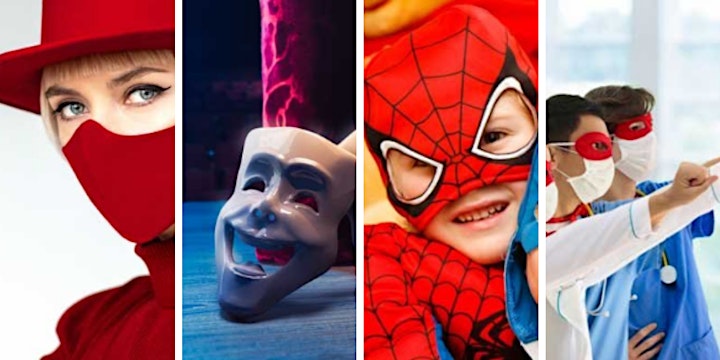 About the Workshops
These workshops are aimed at young people from 10 years upwards and may interest students studying art and familiar with the creative process. Workshops are also suitable for any young people wanting a welcome break from other areas of study. There will be ideas sheets/plans downloadable on the website to accompany the videos and further guide the students through the process.
The set of 4 video workshops, have a separate focus on a particular aspect of the overall theme of "Masks" and will be delivered along with guidance through the creative process. The sessions will work through exploring and refining ideas, experimenting with materials as well as suggesting relevant artists' work to investigate.
Each online class has an estimated run time of 55 minutes (with pauses for their activities included) and will be followed with a "webinar" on Zoom.
These Zoom sessions are for participants to ask questions to Liz and Jenny, share work-in progress pieces and receive feedback. These sessions will follow rigorous safeguarding procedures managed by Arts Taunton.
The first two sessions are offered during term-time whilst the second two are in the school holiday period. The term-time sessions are followed by two separate "webinars" – one during school hours and one evening session. The school hours session will be for participating schools only whilst the evening session will be for anyone under the age of 25.
The second two sessions are in the holidays and designed for both keyworker groups and holiday provision and any young person that wants to sign up
Workshops will go live on Arts Taunton's You Tube Channel and participants can register for both the FREE Workshops and feedback sessions.