Visual Content Marketing - Storytelling and Strategies
Description
Running the digital marketing strategies for your brand, or trying to make sense of the opportunities that visual content marketing can offer? Listen up.
Organized in conjunction with the Microsoft Accelerator, The Visual Content Marketing - Storytelling and Strategies Meetup will introduce you to the recent impact and shift towards visual content marketing, the available platforms, how to effectively create a visual content calendar, and how to define a visual content strategy to help your organization win mindshare within your industry.
Visual Content Marketing (visual storytelling and marketing) has impacted almost every major social network, including Facebook, Snapchat, Instagram, and Twitter. At the same time, videos have become powerful tools for brands looking to communicate more easily with their target audience. This 1-hour session on visual content strategies and insights will help you learn how to create an engaging visual social content strategy.
Join us at WeWork London Minister for a 1-hour session on visual content strategies and insights.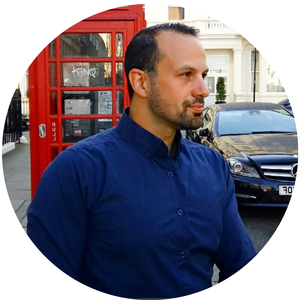 Speaker: Oren Todoros,
Marketing Director / Visual Content Strategist
Topic: Visual Content Marketing - Storytelling and Strategies