Visualise Your Path to Success - ( 1 day Visionboard Workshop) Visualise Yo...
Event Information
Location
Work.Life London Fields
1E Mentmore Terrace
London
E8 3DQ
United Kingdom
Description
NEW YEAR! NEW YOU!


Visualise Your Path to Success - (1 day Visionboard Workshop)
Visualise Your Goals for 2019 So You Can Attract the Life & Biz You Truly Desire!
~ A creative day for new & aspiring soulpurposed female entrepreneurs designed to expand your mindset and visualize your goals-
---
What do Oprah, Ellen, Katie Perry and many young female entrepreneurs have in common?
They all use vision boards.
In this workshop I will show you how to create your very own visionboard that will help you get clarity on your goals for 2019 so you can visualize and manifest your dreams.
If you've been longing to step into a bigger version of yourself, or move the needle forward in your business, and perhaps noticing something might be holding you back, this workshop is also about doing the INNER work so you can succeed on a higher level.
Sometimes we tell ourselves we can't do something and become so convinced by that story it dims our ability to really step up and be as good as we know we can be or want to be.
If you've been telling yourself "I'm too xx, I' can't or I'm not good enough" - this workshop is for you.
If you'd like to be more visible with your talents. - this workshop is you.
And, if deep down inside you know you're meant for more- this workshop is for you.
I speak to so many women who are struggling to package up their brilliance- coaches, consultants, creatives, solopreneurs who all know they are meant for more, have more to give, and WANT to serve on a larger scale that are missing out because one thing is holding them back – MINDSET.
I'd love to invite you to my workshop.
This will not be a 'dry' day full of lectures.
This will be a transformational creative day that will not only give you the tools to help you step into the role of exactly who you're meant to be, but also to visualize compelling goals for your future.
So what's a visionboard? you may ask....
Well it's a powerful tool to reach your goals.
When you train your energy to be in alignment with who you truly are, then everything else will begins to work in your favor.
Why? Because the power within you is greater than you realize. And when you learn how to tap into that power, you will begin to attract things into your life that will absolutely set your world on fire!
This is not just a "glue pretty pics on a board" workshop.
I am going to teach you how to use a vision board as a tool for creating the life (and business) that you want.
I will also teach you the SCIENCE behind how the brain works and why it's so amazing.
There will also be some other creative activities, all to the backdrop of some deep and soulful house music and prosecco to get your creative juices flowing!
The day is about is about understanding you have ALL THE POWER WITHIN.
It's about getting to the bottom of what's holding you back so you can create a POWERFUL new story for yourself from this moment going forward.
It's about celebrating who you are so you can CREATE A NEW STORY for yourself on the inside AND on the outside.
And...it's about helping you to take proper steps to VISUALIZE the life you truly desire and raise your vibrations.
On leaving the workshop you will come away with the following:
A better understanding of what has been getting in your way

A VISIONBOARD for you moving forward to look at for daily inspiration

An ACTION PLAN to move toward your goals

Greater awareness of what your inner power is and how to connect to it

A deeper understanding of the power of the mind and it being the bedrock of success

New empowering beliefs about what you are able to achieve in life

Tools to shift from a negative and disempowering mindset to a positive one

Have started Creating a new Story for yourself and have a vision of you life path for the next few years

A deeper sense of self, purpose and power.
So, are you ready to pick up the pen?
Looking forward to seeing you there
Jo Valentina Sinclair xx
£50 early bird tickets
£75 after
Please note: (Limited to 20 spaces on a first come first serve basis)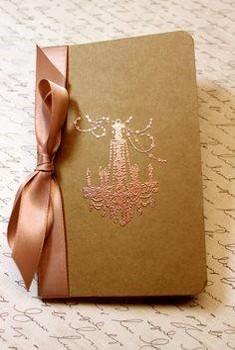 FAQs
Are there ID or minimum age requirements to enter the event?
There are no ID requirements but you would need to be over 18 to attend
What are my transport/parking options for getting to and from the event?
London Fields Overground station is on the same road as the venue and there is parking nearby.
How can I contact the organiser with any questions?
If you have any questions, please feel free to contact me here: jo@jovalentinasinclair.com
What's the refund policy?
No refund 2 weeks before the event.
Do I have to bring my printed ticket to the event?
Yes please.
Can I update my registration information?
Yes
Is my registration fee or ticket transferrable?
Yes
Is it ok if the name on my ticket or registration doesn't match the person who attends?
Yes
Do I need to bring anything?
There will be ports for you to recharge your phone.
Date and Time
Location
Work.Life London Fields
1E Mentmore Terrace
London
E8 3DQ
United Kingdom
Refund Policy