Description
Virginia Woolf is one of the world's most famous writers, and a leading light of literary modernism and feminism. During the 1920s she had a passionate affair with a fellow author, Vita Sackville-West, and they remained friends until Virginia's death in 1941. The hero of Virginia's novel Orlando was modeled on Vita and the book has been described as "one of the longest and most charming love letters in history." That's on top of the more than 500 letters they wrote to each other. Vita was also a highly regarded and award-winning novelist before the War, but she is most famous today as the co-creator of the garden at Sissinghurst, one of the most influential and visited gardens in the world.
On 31st May, join Sarah Gristwood at Heffers as she discusses Vita and Virginia, her new double biography of two extraordinary women, examining their lives both together and apart.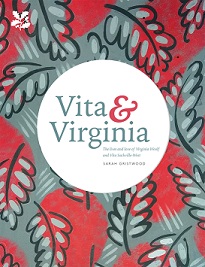 Sarah is a best-selling biographer, novelist, broadcaster, former film journalist and commentator on royal affairs. She will be in conversation with Alison Hennegan, Director of Studies at Trinity Hall, Cambridge and lecturer at Literature Cambridge.
Tickets for the evening are £5 in advance (£7 on the door) and can be purchased through this page, by calling 01223 463200 or in person at Heffers bookshop. Please note tickets are transferable but not refundable.
Like this? See a full list of our events here.