Andrew Ward LCH, Dip.IACH, R.S.Hom - UK ambassador for Vithoulkas Compass will demo the software using real life cases from his clinics.
About this event
The Third in the series:
Vithoulkas Compass FREE demonstration using Real Life case studies
Andrew Ward will demonstrate this system which you can rely on to reach your potential in practice, even in the most complex cases, bringing forward what really works in homeopathy, to assist you in the most important tasks, to locate the correct remedy and produce real positive results in the health of your patients.
In this third demonstration, you will have the opportunity to see a reliable and evidence-based model of homeopathic practice using Real Life Cases.
A case of Lyme Disease treated with Classical Homeopathy prescribing
Lyme Disease is a disease and syndrome that it's estimated affects several million people worldwide and 500,000 cases in the US alone annually.
A difficult and challenging condition to treat with a myriad strange presenting symptoms and known as the 'Great Imitator', Lyme Disease can look like many other pathologies including ME, Chronic Fatigue, MS, Epstein Barr, Lupus etc.
Andrew Ward Dip IACH R.S. Hom will illustrate the approach to treating this difficult condition with the example of a recently treated case, using the powerful Vithoulkas Compass repertory and analysis programme.
The case will be presented, analysed and Materia Medica of the prescribed remedy explained.
Followed by Q&A.
The case will be presented with the aid of Vithoulkas Compass repertory analysis software.
Vithoulkas Compass will be offering all attendees a 1 month free trial together with a 20% discount* on all 6 and 12 month subscriptions.
*Faculty members are entitled to a 25% exclusive discount
Don't miss out - register today!
Tickets are FREE demonstration but places are limited.
Timezones:
1400-1500 hours (Greenwich Mean Time)
1500-1600 hours (Central European Time)
1930-2030 hours (India Standard Time)
0900-1000 hours (Eastern Standard Time)
0600-0700 hours (Pacific Standard Time)
2200-2300 hours (Hong Kong Time)
Enquiries to Alison Davies, Digital Communications Officer:
adavies@facultyofhomeopathy.org
If you missed the first demonstration discussing a case of ulcerative colitis/proctitis case you can watch this on-demand HERE
For other Faculty events or to find out about membership:
www.facultyofhomeopathy.org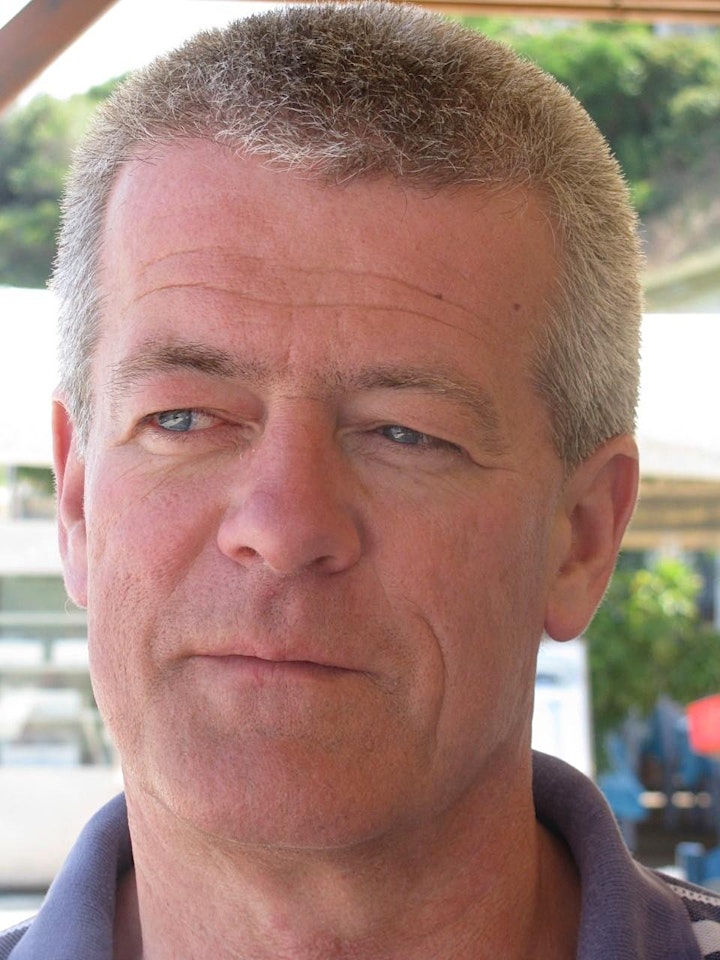 Andrew Ward LCH, Dip.IACH, R.S.Hom is a fully insured and professionally registered classical homeopath. He obtained his first diploma in Homeopathy from the College of Homeopathy, London - a three year full-time course that included medical sciences and pathology.
For the last 17 years he has organised annual seminars for doctors and homeopaths from the UK at the Academy in Alonissos, Greece where Professor Vithoulkas teaches every year.
Furthermore Andrew has assisted Professor Vithoulkas at these seminars in the last 8 years and has started to teach there during the Course for Experts in the summer - a unique opportunity to learn from a true master.
Since 2005 Andrew has also introduced the Vithoulkas E-Learning Classical Homeopathy Training Course to the UK. ​Andrew also set-up and runs a Teaching Clinic in Central London where he is the Clinical Supervisor and this clinic takes place at Nelson's Pharmacy.
Andrew also teaches in various Homeopathic Colleges in the UK and abroad. He is also the UK ambassador for Vithoulkas Compass - an online repertory programme developed by Professor Vithoulkas.
Andrew has been in practice for >30 years - NHS and Private.
This webinar is provided Free by Vithoulkas Compass in collaboration with the Faculty of Homeopathy.
The Faculty would like to thank Vithoulkas Compass for their continued sponsorship and support in 2022.
Organiser of VithoulkasCompass demo: Real case studies in practice
Founded in 1844, the Faculty of Homeopathy provides internationally recognised training pathways in homeopathy for vets, doctors, dentists, podiatrists and other statutorily regulated healthcare professionals. Training courses are provided by our accredited teaching centres in the UK and overseas. Members state homeopathy has increased their ability to care for their patients and broadened their knowledge of medicine and health.