A global celebration event with a difference, as we ask; how can we continue to work together to keep children safe for the next 25 years?
About this event
A Global Development Conference with a Difference:
Join us as we look back on 25 years of Viva's work building a movement to realise the potential of local organisations and churches working together for children in their cities. Hear stories of the impact on children and families in Asia, Africa, Latin America and Europe, and be inspired to play your part to change more children's lives to fulfil their God-given potential.
From family violence in Paraguay with no-one to trust, to living on the streets of Zimbabwe. From being sold into slavery through trafficking in Nepal, to getting caught up in gang violence due to county lines drugs rings in Oxfordshire. Children are at an even greater risk to these multi-faceted injustices and the long-lasting effects of Covid-19, because of their vulnerabilities. Can you imagine the difference that could be made if the Church was able to act collectively on these issues facing children today?
Learn more about how Viva works collectively around the world through networks here.
We are delighted to finally be able to host this innovative and inspiring celebration event. In both May 2017 and October 2018, over 100 people came together for our 'Inside Viva' conference, with a shared heart for supporting and improving the lives of children around the world through the work of the Church. Now, after 18 months of worldwide Covid restrictions, we're thrilled to be hosting a truly global online celebration conference.
This year, we will come together from countries right around the world to hear how networks of churches in cities across the globe are working in partnership to change children's lives. We want to share what we've learned over the past 25 years of working with the world Church, to equip you to work with others well in order to both positively impact the lives of children and the culture in which they grow up in.
Why Attend?
Delegates will hear from international network consultants (experts in equipping grassroots organisations to work together for children), and have the chance to become part of an international collective with a heart for empowering children to be all they were created to be despite the circumstances they find themselves in.
The line up for the day is as follows:
(Find the full programme here)
Session 1: Children and familiesAll-together with interviews, videos and stories from children and families.
Session 2: Connecting and equipping churches
Three breakout rooms options:
1. Theological reflection on local collaboration
2. Stories of collaboration through the pandemic
3. Equipping Local Saints in Action
Session 3: City-wide influence
All-together with a panel discussion looking at how networks bring systemic change to cities.
Session 4: Collective action in Practice
Three breakout rooms options:
1. Collective Action in the UK: Lessons from Working together in Oxford
2. Reflections on Collective Action in Africa
3. Collective Aciton in Latin America
Each session last half-an-hour. There will also be a reflection from our Founder-President Patrick McDonald, a time of prayer, and a sharing of inspirational ideas and resources.
Ticket price is a suggested donation to Viva's work. Please do give what you are able to, we'd love to be able to welcome you!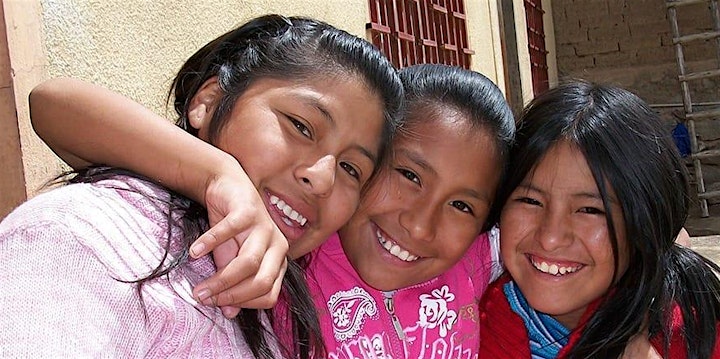 Organiser of Viva Collective: Celebrating 25 Years of Together for Children