Description
VIVAM!
Ovid is alive 2,000 years after his death

An evening of readings and discussion
Join us for a lively discussion about Ovid's work, his wit, his irony and his gift for ventriloquism, between Classics for All Patron Natalie Haynes and Professor Stephen Heyworth (Wadham College, Oxford), chaired by Dr Peter Jones MBE on Tuesday 17 April 2018.
The evening will be punctuated by readings from selected passages of Ovid in translation, read by Julian Wadham.
This event will be held in the magnificent venue of the Royal Geographical Society. Doors will open at 6.30pm with refreshments upstairs; the talk will start at 7.15pm, Join us afterwards for a wine and canapé reception with the speakers and with Trustees and Patrons of Classics for All.
If you have any access requirements please contact us directly on Events@classicsforall.org.uk. The venue can accommodate wheelchair users and it has a hearing induction loop.
As this is a Classics for All fundraising event, we encourage you to give an extra donation above the standard £30 ticket, which will go towards introducing classical subjects in state schools in 2018-19. We have suggested amounts here between £50-100, but you may also wish to visit our website where you can make a separate donation. Perhaps you would like to join our ranks of 'Centurion' supporters giving £100 pa (that's only £8.33 pm) by direct debit.
We would like to thank our Sponsor, The Rushworth Foundation, for supporting Classics for All in this event.
Wines kindly provided by A&B Vintners www.abvintners.co.uk
THE SPEAKERS
Natalie Haynes is a writer, broadcaster and reformed comedian. She writes for the Guardian and the Independent, and has presented three series of 'Natalie Haynes Stands up for the Classics' on BBC R4. Her latest book, Children of Jocasta, reimagines the Oedipus and Antigone stories to reveal a new side of an ancient story. It was published to great acclaim on both sides of the Atlantic as were her previous books, The Amber Fury, and The Ancient Guide to Modern Life. She read Classics at Christ's College, Cambridge, and has spoken on the modern relevance of the classical world on three continents (UK, USA and Australia).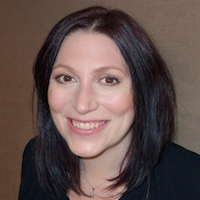 Professor Stephen Heyworth has been Bowra Fellow and Tutor in Classics at Wadham College since 1988; throughout this period he has taught textual criticism and Latin palaeography for the Faculty as well as giving lectures and classes on Latin literature (especially poetry of the first century B.C.). His current work concentrates on the text, manuscript tradition and contexts of Ovid's Fasti, and will lead to a commentary on Book 3 (CUP) and an OCT of the whole poem.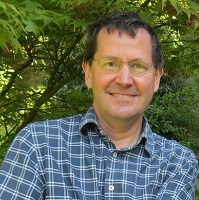 Dr Peter Jones MBE, a co-founder of Classics for All, has been a driving force and advocate for the teaching of Classics in state schools for more than four decades. He has published widely on ancient language, culture and history, writes an 'Ancient and Modern' column for The Spectator, and reviews for The Times, Literary Review, and the BBC History Magazine, for which he is an adviser. His latest book is Quid Pro Quo (Atlantic), drawing on topics such as ancient medicine, business, warfare, religion, society, politics, law, education and the arts to show just how much the English language owes to the ancient world.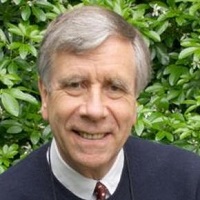 Classics for All is a small national charity founded in 2010 to reverse the decline in the teaching of Classics (Latin, Ancient Greek, Ancient History, Classical Civilisation) in state schools and to raise the aspirations and attainment of students. CfA is the only organisation that offers schools comprehensive advice and support on developing Classics whether there is an interest in archaeology, Pompeii, or learning Latin or Ancient Greek. We work with both primary and secondary schools. We offer advice, enrichment activities for pupils, resources and Continuing Professional Development (CPD) for non-specialist teachers so that they can set up after school activities or make Classics a permanent part of the curriculum. Since setting up as a charity we have supported 700 primary and secondary schools, benefiting more than 40,000 pupils across England, Scotland and Wales.
Classics for All is a Registered Charity (no. 1135379) Registered Address 51 Achilles Road, London NW6 1DZ www.classicsforall.org.uk