Description
VivaTech is the world's rendez-vous for startups and leaders to celebrate innovation. It takes place in Paris at Porte de Versailles, on 24–26 May 2018.
Our international VivaTour is taking us to 15 strategic locations around the world (London, Berlin, Amsterdam, Tel Aviv, Frankfurt, Hamburg, Munich, Stockholm, Spain, Singapore, New York, L.A., San Francisco, Montreal).
For its third stop in the great city of London, we are glad to host, together with French Tech London, a tremendous meetup where key players will share their experience about how is AI disrupting industry.
PROGRAMME
6.00pm - 6.15pm -Doors open and welcome drinks
6.15pm -Welcome Address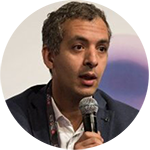 Hakim Mendjeli, Founding Member, French Tech London
Hakim is the Founder and Director at French Digital and at French Tech London. He is the French Tech London Fintech ambassador and he is Managing Director at 4by90 consulting. Of late he has led the digital strategy, mobile and online product functions at Barlcays and Lloyds Banking Group. Thus shaping and delivering the experience for mobile and online for 10+ million UK customers.For the past 3-4 years he has had a particular focus in Insurtech, AI in financial services, open banking, GDPR, Blockchain, and APIs based banking.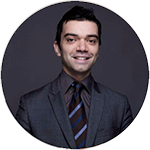 Vincent Viollain, Head of Partnerships, Viva Technology
6.25pm - How AI is disrupting industry leaders?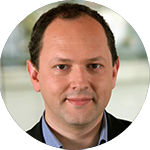 Patrice Slupowski , VP Innovation, Orange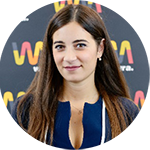 Anthea Greco, Head of Partnerships, Wayra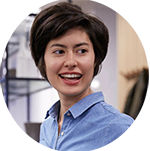 Soline Kauffmann-Tourkestansky, Global Head of Ecosystem, Early Metrics
Soline is Global Head of Ecosystem at Early Metrics, the rating agency for startups. As part of the London team, she supports the company's international growth, engaging with strategic partners and promoting more transparency within the innovation ecosystem.
Moderated by Hakim Mendjeli, French Tech London
We'll also be giving away 5 x double passes to VivaTech in Paris!
---
VivaTech

VivaTech is the world's rendezvous for startups and leaders to celebrate innovation. It takes place at Porte de Versailles, Paris on 24–26 May 2018.
From top speakers and exhibitions to open innovation and live experiences, VivaTech is a celebration of today's innovations and tomorrow's possibilities for everyone who believes in the power of technology to transform business and society.
More than 68,000 visitors attended the 2017 edition, and this year builds on that success as startups, business leaders, investors, academics, students, and media from around the world descend on Paris for three packed days. The first two days are dedicated to professionals when the third day opens its door to the general public.
---
French Tech London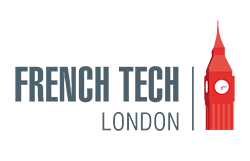 Some 300,000 to 400,000 French people live in the Greater London area. Many work in tech and start-ups as entrepreneurs, engineers and senior executives for large corporations, others in more junior roles or in other sectors of the tech ecosystem. This vast French diaspora has come together to create the London French Tech Hub in order to network, grow stronger and build better bridges with France and the rest of the world. Ran by volunteers and professionals in the Tech industry, the French Tech London is a non-profit organisation now supported by Accel Partners, Balderton Capital, Business France, Devialet, Kantox, Lewis Silkin, Leyton, Made.com, Mozoo Group, OVH, the French Chamber of Commerce, the French Embassy, la French Tech, and many more. FTL organises events and other activities to contribute to the dynamism of this ecosystem.
For more information: