VIVERE IN PACE - Films of 1947

Tuesday, September 5, 2017 at 8:30 PM (BST)
Event Details
Films of 1947

VIVERE IN PACE
Dir.: LUIGI ZAMPA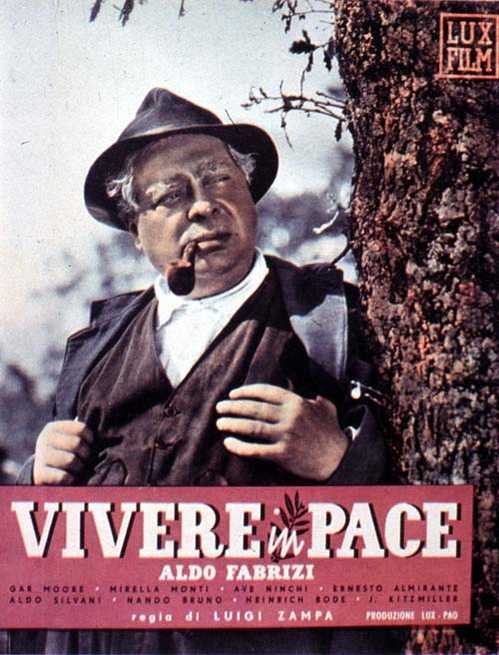 Wouldn't peace be wonderful? But Luigi Zampa's film takes place during the German occupation, and there is no real peace to be had. Tigna (Aldo Fabrizi, who contributed to the script, excellent), a farmer, somewhat reluctantly hides two American soldiers, one of whom is wounded, in the cellar. Drunk, the wounded soldier, who is black, one night reveals himself to Tigna's guest, a German official, who, himself drunk, mistakes what he sees as meaning thank goodness! the war is over. Discarding Nazi racism, the official takes to the streets with the American—two instant comrades and noisy celebrants. Their mood is contagious, waking up Tigna's neighbors; thank goodness! the war is over. Only, of course, it isn't, and eventually Tigna and the German, attempting to flee, are both murdered by the SS.
    There is no escaping war and its effects. This idea is formally and tonally rendered in an ingenious way: the film's comedy passes into tragedy; hope for peace resolves into death by war. (Also, one might say that human simplicity is extinguished by the complications that war imposes.) Before this happens, the German expresses his kinship with the protagonist by noting that he, too, if he had his way would be farming back home.
     One can see the influence of To Live in Peace in any number of war-set Italian tragicomedies, including Mario Monicelli's The Great War (1959) and Roberto Benigni's Life Is Beautiful (1998). But there is still more to Zampa's achievement—an irony beyond the scope of the action, provided by the world in which the film was first exhibited. The war is over now, but its ravages are residual. Ordinary postwar Italian citizens yet might sigh, Vivere in pace.
-Dennis Grunes
 .
FILM STARTS AT 8.30 PM
90 mins

Please do not eat in the cinema
 .
Please DO NOT book a seat if you are not sure of your availability! Seats are limited and each booking reduces the number of seats available to others. If you cannot attend, please cancel your reservation as soon as possible by going to "MY TICKETS" on the email from Eventbrite: this will release your seat to someone else.

If the film is SOLD OUT, there will be an automated waiting list, which will contact you if/when a seat becomes available.

Upon leaving the cinema, please make a donation towards our running costs and support your club.  Thank you!

When & Where

Sands Films Cinema
82 Saint Marychurch Street
SE16 4HZ London
United Kingdom


Tuesday, September 5, 2017 at 8:30 PM (BST)
Add to my calendar
Organizer
Sands Films Cinema and Events
Sands Films is a busy film studio and production facility set up in an 18C warehouse
in Rotherhithe since 1975.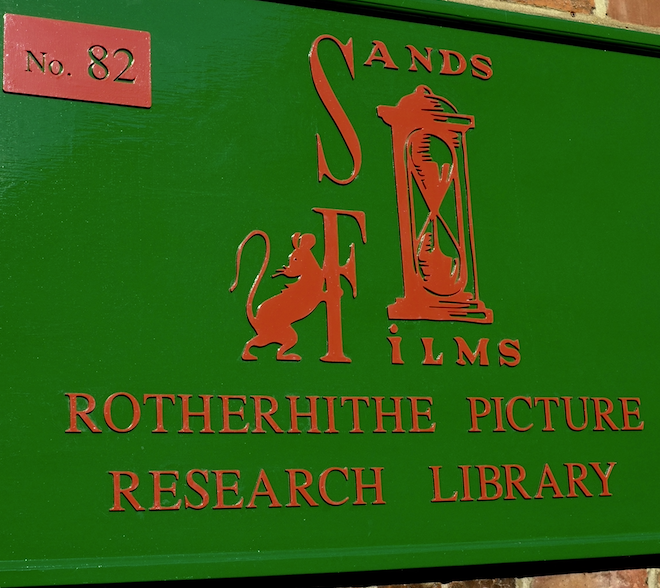 In 2005 Sands Films started a Cinema Club in its screening room.
The popularity of these weekly sceenings has triggered more screenings and events open to the public.
All bookable events or screenings are listed here:
CINEMA CLUB
ANGLO-RUSSIAN CULTURE CLUB
LIVE STAGE STAGE PRODUCTIONS
CONCERTS
Most screenings are free but donations are welcome: the loo paper, the business rates and the power all still have to be paid!
Live events have a charge to pay performers.
To join the weekly mailing list:  http://eepurl.com/h8aTE
Private and corporate events can also be booked.
VIVERE IN PACE - Films of 1947