Event Information
Refund Policy
Refunds up to 7 days before event
Eventbrite's fee is nonrefundable.
**Free event for paying Vlerick Alumni Members - send an email to alumni@vlerick.com for your registration code**
About this Event
Join us and co-create the next 'Killer Idea' for Proximus' B2B2C Ecosystem. What's next after telecom, media and banking?
Alone we can get far, but together we can get further, faster and serve our customers much better
Companies from different sectors are joining forces in B2B2C Ecosystems to better serve their customers.
We've invited Proximus and Elia to inspire us in this highly interactive workshop from the Vlerick Digital Transformation Club.
Last year, Proximus and Belfius announced that they would jointly launch the mobile bank 'Banx'. Learn from Geert Kelchtermans, Director Digital Products & Experience and Ben Vandermeulen, Director Consumer Strategy & Ecosystem Development, how Proximus envisions the future and why these ecosystems are essential. We will explore how to remain relevant to your business partners and customers and how you can use ecosystems to stay ahead of the curve and outpace your competitors.
Elia kick-started the 'IO.Energy' ecosystem in 2019 with some out-of-the-box B2B partnerships. Each combination of complementary companies has been developed through a process of ideation and sandboxing, and most are now on the verge of industrialization. Chris Peeters, CEO of the Elia Group and the initiator of IO Energy, will share his key learnings and insights on turning your ideas into a viable business case.
The workshop on B2B2C Ecosystems will start with a comprehensive view on the essential building blocks of a successful ecosystem through a panel discussion with Ben Vandermeulen, Geert Kelchtermans, Chris Peeters, Öztürk Taspinar (Digital Lead & Partner KPMG), and Prof. Steve Muylle (Vlerick Business School).
Afterwards, the collaboration and brainstorming will begin! In smaller breakout groups, you'll prepare a solid business case, based on open or concrete propositions:
You'll have an open discussion on which value proposition could be the next big winner for Proximus' ecosystem, or…
You will work on a concrete example and define the added value of a particular company when added to Proximus' existing ecosystem.
In both scenarios, you will use the typical building blocks of successful partnerships and anticipate the inevitable challenges that come with ecosystems.
In this interactive workshop, you will learn first-hand what the added value of ecosystems could be for your company.
The resulting proposals will be pitched and discussed during the closing session with all participants and panel members.
You can expect:
• 45' plenary session with a panel by Ben Vandermeulen, Geert Kelchtermans, Chris Peeters, Öztürk Taspinar and Prof. Steve Muylle.
• 60' digital workshop session in smaller breakout groups:
• Working on specific value propositions
• Suggestiong potential add-ons the the B2B2C Ecosystem
• Design thinking methods
• Moderation by experts
• Pitch preparation
• 45' plenary session to pitch and get feedback from the panel
Don't miss out – register today - limited capacity!
Want to join the club? Check out our page!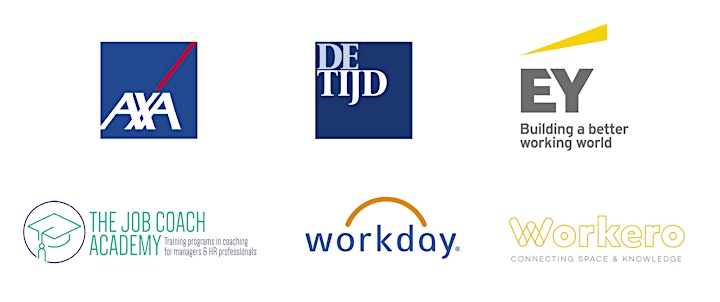 Date and Time
Location
Refund Policy
Refunds up to 7 days before event
Eventbrite's fee is nonrefundable.