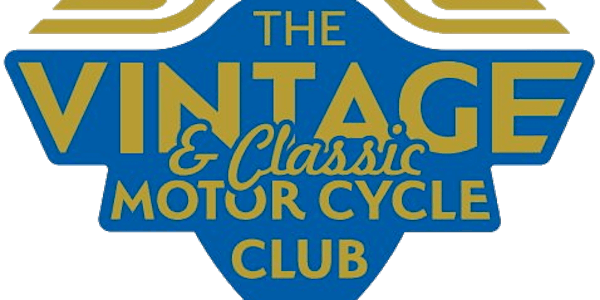 VMCC Annual General Meeting - Outcome of last year and plans for the future
Location
National Memorial Arboretum (Alrewas, Staffordshire)
Croxall Road
Burton-on-Trent
DE13 7AR
United Kingdom
Refund policy
Contact the organiser to request a refund.
Eventbrite's fee is nonrefundable.
Sales Have Ended
Ticket sales have ended
Thank you for you interest This event has now passed The next event will be the General Meeting in November 21st at the National Arboretum Memorial. www.vmcc.net/agm
The problems we looked to solve. What we promised the membership and what was delivered Revised Forward Plans for the future
About this event
Notice of the Annual General Meeting
Sunday, 1st May 2022
Notice is hereby given that the Annual General Meeting of the Vintage Motor Cycle Club Ltd will be held on May 1st at 11:00am. National Memorial Arboretum Croxall Road Alrewas, Staffordshire, DE13 7AR with registration on vmcc.net/agm
Refreshments will be served from 10:30AM
1. Welcome by the Chair, Mario Costa-Sa BSc (Eng) MBA
2. To remember with respect those Members who have passed away during the last year.
3. To record apologies for absence.
4. To elect two Scrutineers and agree a method for recording the vote from the floor
5. To approve the minutes of the General Meeting held on Sunday 21st November 2021
6. To receive the Annual Report and Accounts for the year ending 30th September 2021.
7. To authorise the Board to appoint the Auditors and determine their remuneration.
8. To approve the revised Club Leadership Team Achievements in 2021 and revised Club Forward Action plan for 2022.
9. To approve the waiver of outdated nomination processes for Directors and Area Reps at the 2022 AGM.
10. To elect Directors –proposed by the Club's Management team
i. Steve Allen
ii. Martin Marmoy
iii . John Holt
iv. Cliff Harris
11. To elect Area Reps –proposed by the Club's Management team
Please only vote if you are based in the relevant region
i. John Holt as Area Representative for the North West.
(Members of Sections in the North West can vote)
ii. International Ambassador - Keith Gibbins (all Members can vote)
12. Special Resolution - Confirmation of changes to Articles of Association
Members are invited to endorse the Articles that have been published on the VMCC web site since 2019. Administrative errors in the past require that members re-validate changes that were made to Articles of Association in 2019, regarding:
S. 2.15.6 details of how long a Board Member will serve for (2 and up to 3 years renewable)
S. 2.15.12 maximum number of Directors changed from 6 to 9.
13. Changes to the existing bylaws.
Members are invited to resolve to adopt changes to the current Byelaws to effect the following changes:
Leadership, Talent Acquisition & Volunteering
i. Clarity in ensuring that all of the highest officers of the club are responsible in law for interests of the Club and are entitled to receive all the information held by the Club.
ii. Encouraging new volunteers into the VMCC by setting a renewable Term of Office for all Club officers
iii. Recognising achievement and volunteer ownership by facilitating the process for awarding Honorary Membership & Vice-President.
iv. Reducing costs by recognising the current contribution of members volunteering as executives as Vice Presidents.
Democracy
v. Entitling local members to vote on their choice of Area Representative.
vi. Ensuring a wider group of members is given the knowledge and power to call a General Meeting from the byelaws.
Cost Reduction & Simplification
vii. Reducing internal costs and increasing take up by simplification of the Membership classes
Membership Responsibilities
viii. Strengthening the importance of Member's duties toward the Club and bringing them in line with Directors and Staff.
ix. Reducing costs by promoting Alternative Dispute Resolution & Mediation prior to legal recourse against the Club by individual members.
x. Giving the freedom for Event organisers and Sections to choose who participates in an event
Full details of the proposed changes are available at vmcc.net/agm
14. Member's resolution – limiting the employment prospects of VMCC Members within the Club.
15. Awards & Recognition - President Mike Wills MB CHB FRCS
Formal closure of Annual General Meeting business
• Meeting Papers with more information on the resolutions can be downloaded at vmcc.net/agm• Clarification Zoom meetings will be held across March and April with a schedule on vmcc.net/agm• Members have the right to vote by Proxy• Electronic voting is available on vmcc.net/agm and each vote cast electronically earns an additional vote in the Members raffle for the Fantic motorcycle.
• A paper proxy voting form, which may be photocopied, is included in the March Journal and sent to FREEPOST VMCC DE14 1TR to arrive by Monday 25th April.
• At 09:00 AM there will be a 'Ride In' starting from the National Motorcycle Museum Solihull with arrival at NMA at 10:30 where refreshments will be served.
• Lunch will be served at 1PM to all who have prebooked and paid a £20 refundable deposit.
• Despatch Riders Memorial – A fund to commemorate Despatch Riders at the National Memorial Arboretum will be launched at the AGM.
• Long service awards
• Members Raffle- The winner for the Fantic motorcycle will be drawn at the event