Event Information
Location
National Trust - Dunstable Downs and Whipsnade Estate
Dunstable Road
Whipsnade
LU6 2GY
United Kingdom
Refund policy
Contact the organiser to request a refund.
Eventbrite's fee is nonrefundable.
A tour through the Chiltern Area of Outstanding Natural Beauty, visiting points of interest and epicurean refreshment to survive the rigours
About this event
https://vmcctrainrobbersclassicride.eventbrite.co.uk
Chair's Ride- The Train Robbers Run - for Classic Bikes (after 1930 and over 25 years old)
A tour through the Chiltern Area of Outstanding Natural Beauty, visiting points of interest and epicurean refreshment to survive the rigours of a leisurely run.
As well as great riding roads, you will see
full-size Thomas the Tank engines
beautiful farms & amazing countryside
hillsides reminiscent of Wales
scenery that inspired Tolkein to write The Hobbit
Ride Leader: Mario Costa-Sa VMCC Chair mario@vmcc.net
There is no ride fee - Simply register so we can manage demand. This is VMCC Club event and prospective members are welcome. Prospective members are always welcome to an introductory ride. We feel sure you will make friends and be convinced to join the World's largest Classic bike with 14,000 mebers.
There is an optional reservation for Sunday lunch at the Pheasant Brill. (approx 90 mins) You are free to make your own arrangements if you do not require lunch. Brill is a great place to bring sandwiches and a drink.
10:00 AM Sunday 27th March Visitor Centre Dunstable Downs LU6 2GY
A similar run for Vintage (pre-1931) and low power machines will be held in April in the Vale of Aylesbury.
We will be starting off from the Visitors Centre at Dunstable Downs, where facilities will be available at 10 AM. Following an obligatory ride safety brief, we will be leaving at 10:30 sharp for passing through Whipsnade Zoo and hopefully glimpsing an elephant as we career down the precipitous Bison Hill.
Following the footsteps of our forebears, we will head out along the Icknield Way past the White Lion to Ivinghoe Beacon, the start of Europe's oldest road, the Ridgeway before turning towards Leighton Buzzard.
Most people will know of the robbery itself — how the gang stopped the train, beat the driver and made off with the cash. But their escape route is less well known. It starts at the Bridego Bridge, a spot just south of Leighton Buzzard where the train was held up, then heads west between the hedgerows for a short distance, past Rowden Farm (which had its telephone cut on the night) and then towards the village of Mentmore.
The whole area is lovely, on gently undulating B-roads, with just the odd humpback bridge to spin the stomach. The gang completed the 30-mile route to their hideout in less than 45 minutes, driving a convoy of army Land Rovers and a truck. We will retrace the route, take our time and soak up the picturesque villages and landscape that give no clue to the drama they witnessed almost 60 years ago.
Mentmore is a pleasing mixture of the medieval and the fanciful Victorian mock-Tudor, although it's doubtful the robbers had much time to admire it. After a quick jink round the church, you leave Mentmore on a deceptively tight left-hand bend then another hard right-hander where you can almost hear the echo of tyre squeals from 1963.
A favourite section is after the village of Cublington, heading towards Whitchurch, where there are a few hundred yards on the A413 through the village. These few miles offer an unimpeded view to the left over the Vale of Aylesbury, the patchwork of fields pocketed with an autumn mist on my recent drive and the scattered copses crowned with gold and red as the leaves turned.
We will watch out for the easily missed left turn at Quainton, signposted with a silhouette of a steam train, and from the junction onwards you'll see a smattering of "Stop HS2" signs. The line is projected to run just south of the village, right past the Buckinghamshire Railway Centre. This is a working steam railway and museum, complete with a country station straight out of Miss Marple.
The final turns take us to the village of Brill, where Leatherslade Farm, the gang's hideout, sits due south. The farm is privately owned and train robbery groupies aren't really welcome, but there is a public footpath between Brill and Little London that takes you past the unprepossessing buildings.
We will then head for Brill's windmill, for a last look over the Bucks countryside and for the Pheasant pub, which does a very decent pie of the day. Today we will be having the Sunday lunch (£25 including service ex. drinks ) https://www.thepheasant.co.uk/Sunday however riders can also make their own arrangements for lunch. The robbers would have approved — after all, they were brought down by leaving their fingerprints on a bottle of ketchup at Leatherslade.
The route will return to Dunstable Downs via Aylesbury and the B449 to Ashridge Forest and the Greyhound pub in Aldbury near Tring, which does a fine 28 day aged steak.
Drop off from the ride can be arranged at any time simply by informing the nominated Tail Ender and a .gpx of the route will be published before the ride.
Provisional Timings
10:00 Meet & quick coffee & Bedfordshire Clanger
10:15 ride brief and leave before 10:30
12:00 arrive Brill
13:30 leave Brill
14:30 option to add on Ashridge
15:00 Tea and Ice creams at Dunstable Downs
To book on the ride please book here https://vmcctrainrobbersclassicride.eventbrite.co.uk
Any pre-ride questions to the run leader at mario@vmcc.net
A route card will be available for download by mid-March
Riders will be asked to familiarise themselves with the 'second man drop' system before the ride https://youtu.be/fkJya0D6b6A
If you can't make this ride - we will be riding this route regularly from our Section.
Simply keep an eye out for future dates at www.vmcc.net/Section-Runs-Events
Note:
Parking is chargeable at the visitors centre and free at the car parks at the bottom of each side of the hill. Arrangements can be made to leave vehicles nearby in secure premises.
There is no ride fee. An option to reserve a place for lunch (£25) or you can make your own arrangements.
The route can be viewed or downloaded to .gpx by clicking here
Bryan Marsh Chair of Beds Section has offered to do a tulip map which is available here for you to print along with a GPX & KML file options for satnavs and Google.
Link to Tulip Maps & Map files
Optional lunch is at the Pheasant Brill 39 Windmill St, Brill, Aylesbury HP18 9TG
Those who are not having lunch can get food & fuel half way in Thame Waitrose Greyhound Ln, Thame OX9 3ZD
We will pause to remember the victims of crime on this event. Participants are asked to give to the charity Victim Support https://www.victimsupport.org.uk/
Riders will need to make their own arrangements for tools and recovery in case of breakdown or incident.
Finally please ensure you have filled your bike before you arrive- Nearest fuel is the BP at Tring Rd, Dunstable LU6 2PX. If your bike has a range of less than 80 miles please let the ride leader know.
The first fuel stop will be at 45 miles but only if needed as most bikes should have enough for the day.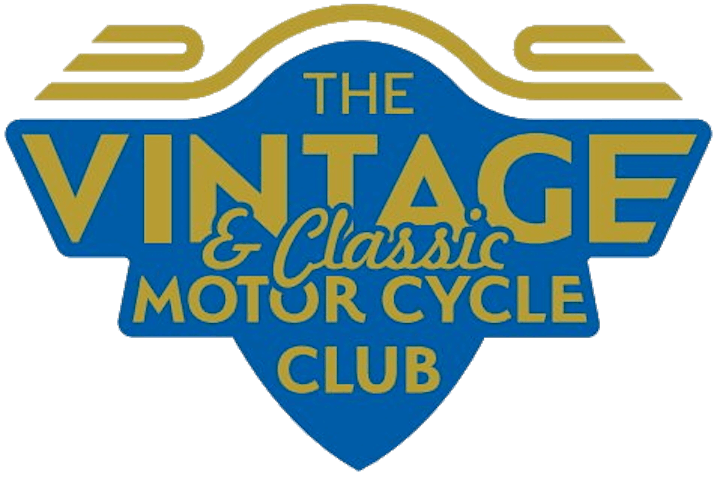 Date and time
Location
National Trust - Dunstable Downs and Whipsnade Estate
Dunstable Road
Whipsnade
LU6 2GY
United Kingdom
Refund policy
Contact the organiser to request a refund.
Eventbrite's fee is nonrefundable.