Description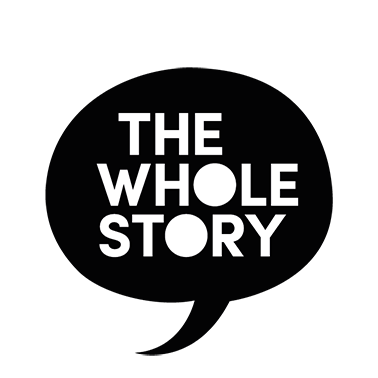 A workshop on Vocal and Physical Presence - designed and delivered by theWholeStory, to help you successfuly communicate your charity.
A workshop designed to foster a greater confidence and sense of presence and impact both vocally and physically in how you communicate with others, either one to one, in groups or to larger audiences.
This workshop enhances your awareness of what is being communicated via your voice and body.
Following this workshop, people often comment on how they feel more relaxed and have developed a sense of confidence and ease during presentations, in meetings and even on the phone.
Discover how you can strengthen your message, through congruent body language and voice control, so your overall impact is clearer, more authentic, memorable and effective.
The workshop is underpinned by three key principles.
It must be easy.

Each person is unique and will therefore have areas of focus and learning that are specific to them.

It is supported by science and current research on embodied cognition.
Vocal and Physical Presence is delivered by Ben Joiner. Following his career in dance, theatre and TV he completed an MA in Voice Studies and was subsequently chosen by Kristin Linklater to be amongst the select few to train with her to deliver her unique approach to voice training. Ben's work has benefited professional actors and corporate and public sector clients.

This event is subsidised by The Bulldog Trust, reducing the cost from £300 (+ VAT and booking) to £90 (+ VAT and booking).

You can book your place/s by using the green button at the top of your screen.
What happens in the workshop:
During the workshop you will discover how your body can be used as an agent to increase you own confidence and other people's belief in you.
You will discover how your breath is instrumental in creating a relationship with your audience. You will be shown some easy exercises to use your breath to stay calm and to keep your voice supple and expressive.
Don't worry, this is not about becoming the next Brian Blessed or Judy Dench. Finding a comfort in your own authentic style is key.
Finally…there will be some simple techniques on how to hold the space and interact with the audience in a variety of contexts. From public speaking to a meeting room.
We will email you more details approximately 10 days before the workshop, but do get in touch if you have any questions.
Here's what people have said about Ben's training...
"Ben is a confident and engaging facilitator who established a good group rapport early in the session , which put everyone at ease."

"The pace, content and style of presentation was great. Ben included us all – providing both individual and group feedback, which we could all learn from."
"Not prescribed by 'one right way of teaching', Ben constantly adapts his techniques to mirror my changing vocal needs - using practical learning to reinforce theories discussed, and not being afraid to challenge me to push my own learning when required. To him vocal coaching isn't about mastering PowerPoint but to provide you with the confidence to 'see and be seen' and to 'speak what you feel rather than just what you read', so that you can deal with any speaking situation you find yourself in."
Programme
09:30 Refreshments
10:00 Workshop begins
11:00 Break
11:15 Workshop resumes
13:00 Close