Vocal Legends - An Evening of Song Celebrating Sheer Vocal Fabulousness!
From Bowie to Whitney to Pavarotti….an evening of song celebrating the sheer fabulousness of our Vocal Legends!
About this event
Join Us for an uplifting evening celebrating simply fabulous legendary songs! Including songs from a hugely diverse range of musical styles from Rock,Pop, Broadway, and Opera
An evening of fun, surprise, glamour and magic!
Fasten your seatbelts it is going to be a high octane evening of wonder!
After our hugely successful Songs of Stage and Screen and Diva concerts and enjoying an ever growing audience our talented singers will delight with well known and not so well know faves!
Sandra Scott Singing Studios singers have embraced many performances online with vibrancy and flair, creating a real sense of inclusion and camaraderie between the many talented singers and audiences from UK, Ireland, Netherlands, Denmark, Spain, France and as far afield as USA ,Colombia, South Africa, Canada and South Africa.
The Concert is suitable for all ages and is Free.
www.singinglessonsinlondon.com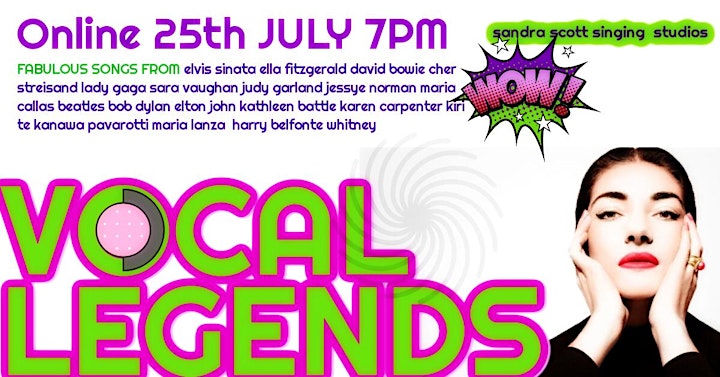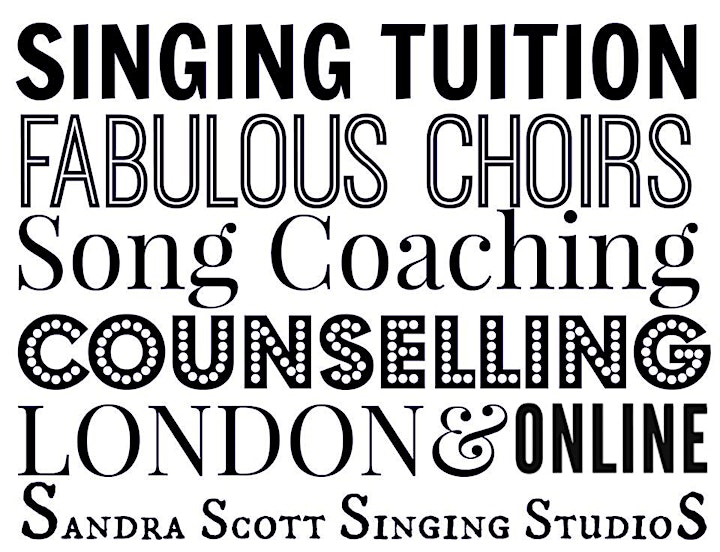 Organiser of Vocal Legends - An Evening of Song Celebrating Sheer Vocal Fabulousness!
Sandra Scott Dip RAM, Dip Couns is a Singing Coach, Musical Director and Counsellor and is passionate about the power of singing and has gained an outstanding reputation for being one of the most sought after and experienced holistic singing teachers in the UK and Ireland today, having trained at the London School of Singing with continued studies at the world leading conservatoire of music, The Royal Academy of Music.
Sandra has trained over 1,000 singers from beginners, singing for fun or for the powerful therapeutic qualities that singing offers to industry singing professionals, actors and dancers, coaching in wide range of musical styles including Jazz, Musical Theatre, Gospel, Pop, R&B, Folk, World, Opera, Recital and Oratorio styles and is renowned for her welcoming and confidence building teaching ethos, providing many performance opportunities from open mics to music festivals to enable an all round singing training that is indeed second to none!