Voces x Ellas Konzert mit Liliana Cobos,Karla Scheffler, Estela García Priego,Juanita Lalò and Friends ist Frauenbewegung inspiriert
About this event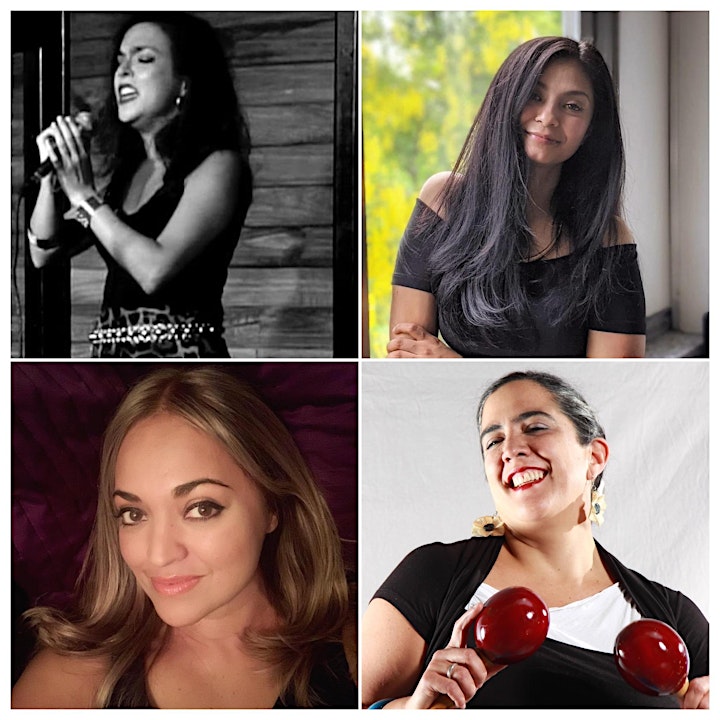 Liebe Freunde der Presse und Kulturförderer.
Am 31. Oktober findet ein Konzert in Berlin statt. Eine musikalische Nacht voller Gefühl und schöner Melodien, inspiriert von der Initiative des mexikanischen Künstlerkollektivs "Vocesxellas", die sich mit ihrer Kunst gegen Misshandlung, Missbrauch und Geschlechterungleichheit aussprechen.
Den musikalischen Teil übernehmen die Sängerinnen Juanita LalÓ and Friends (Latin-Jazz, Cumbia und Boleros).
Estela Garcia Priego (Tangos aus Argentinien)
Karla Scheffler (Klassiker und Boleros aus Mexiko)
Liliana Cobos (mexikanische Tradition, Boleros und Folklore)
Die Musiker, die von unseren talentierten Sängern begleitet werden, sind:
Manuel Guarneros Marcúe
Peter Schwarzt
Federico D'Attelis
Damien Sardo
Julian Gretschel
Andreas Weiser
Daigo nakai
Oliver Lepinat
Der Saal, in dem das Konzert stattfindet, ist die berühmte Kulturmarkthalle Berlin in Prenzlauerberg, Hanns-Eisler-Straße 93, die eine Kapazität von ca. 250 Personen bietet und über allen Komfort verfügt, um diese Nacht zu einem unvergesslichen Abend zu machen.
Dieses Konzert wird organisiert, um die Sänger und Musiker zu unterstützen.
Wir haben keine staatlichen oder institutionellen Subventionen, es ist 100% autonom und unterstützend.
Künstlerische Koordination: Margarita Morales
www.Margarita-Morales.com
Werbeunterstützung: Zahnklinik "Smile with me" www.smilewithme.de
Tickets gibt es auf Evenbrite.com oder direkt per E-Mail
eljaguarrecords@web.de oder auf der Website der Show www.kmhberlin.de
Ich freue mich wie immer über Ihre Unterstützung bei der Offenlegung dieser Informationen. Hoffe auch auf deine Hilfe.
Aufrichtig
Fernando Soto Salazar
(Produktion)
Musik aus Mexiko
Weißenseer Weg 1
10367 Berlin
@sotofernandoartist
+49 15231944718
@voicesxellas
#Stimmen