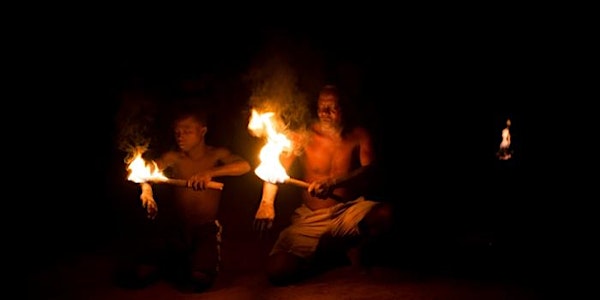 Vodún Secrecy and the Search for Divine Power - Timothy R. Landry by Zoom
Event Information
Refund policy
Refunds up to 1 day before event
In this lecture Timothy R. Landry examines the connections between local Vodún priests and spiritual seekers who travel to Bénin
About this event
Tourists to Ouidah, a city on the coast of the Republic of Bénin, in West Africa, typically visit a few well-known sites of significance to the Vodún religion—the Python Temple, where Dangbé, the python spirit, is worshipped, and King Kpasse's sacred forest, which is the seat of the Vodún deity known as Lokò. However, other, less familiar places, such as the palace of the so-called supreme chief of Vodún in Bénin, are also rising in popularity as tourists become increasingly adventurous and as more Vodún priests and temples make themselves available to foreigners in the hopes of earning extra money.
In this zoom lecture Timothy R. Landry examines the connections between local Vodún priests and spiritual seekers who travel to Bénin—some for the snapshot, others for full-fledged initiation into the religion. He argues that the ways in which the Vodún priests and tourists negotiate the transfer of confidential, sacred knowledge create its value. The more secrecy that surrounds Vodún ritual practice and material culture, the more authentic, coveted, and, consequently, expensive that knowledge becomes. Landry writes as anthropologist and initiate, having participated in hundreds of Vodún ceremonies, rituals, and festivals.
Examining the role of money, the incarnation of deities, the limits of adaptation for the transnational community, and the belief in spirits, sorcery, and witchcraft, Vodún ponders the ethical implications of producing and consuming culture by local and international agents. Highlighting the ways in which racialization, power, and the legacy of colonialism affect the procurement and transmission of secret knowledge in West Africa and beyond, Landry demonstrates how, paradoxically, secrecy is critically important to Vodún's global expansion.
Timothy R. Landry teaches anthropology and religious studies at Trinity College in Hartford, Connecticut.
Date and time
Location
Refund policy
Refunds up to 1 day before event
Organiser of Vodún Secrecy and the Search for Divine Power - Timothy R. Landry by Zoom
The Last Tuesday Society is a 'pataphysical organisation founded by William James at Harvard in the 1870s, currently headquartered at The Viktor Wynd Museum of Curiosities, Fine Art & UnNatural History in London. For the last twenty years we have put on Lectures, Balls, Workshops, Masterclasses, Balls, Seances, Expeditions to Papua New Guinea & West Africa, all from our East London Museum and it's infamous cocktail bar.